Andreas Johansson takes over as CEO of SSE Business Lab – will strengthen support to sustainable startups
07 mars, 2023
The Stockholm School of Economics has appointed Andreas Johansson as the new CEO of the School's prestigious startup incubator. He is taking over from Julia Delin, who is leading the School's fund SSE Ventures. Under Andreas Johansson's leadership, SSE Business Lab will expand its efforts into helping sustainable companies scale up internationally.
Companies such as Klarna, Budbee and Voi have all gotten their start at the incubator of the Stockholm School of Economics. Now SSE Business Lab's incoming CEO wants to strengthen the incubator's offer towards companies addressing global challenges.
"The new generation of entrepreneurs see sustainability as the starting point, rather than an afterthought. The Stockholm School of Economics is a hub in the Swedish business sector, it's extremely important that we take a leading role and support companies with net positive impact," says Andreas Johansson.
Andreas Johansson has a Bachelor degree from SSE and has been Program Manager at SSE Business Lab for the past three years. Since 2022, he has also been Deputy CEO. He has previously worked with helping companies internationalize and raise capital in the U.S. at the Swedish-American Chamber of Commerce in New York. During his time at SSE Business Lab, he has developed the support provided to the companies at the incubator, for instance by integrating coaching around sustainability. He has also created a new program for entrepreneurial students from SSE and the KTH Royal Institute of Technology to support them in solving climate and social problems with entrepreneurship.
"Following the latest years of expansion, this is the right time for SSE Business Lab to focus on supporting scalable companies addressing global challenges. Andreas is truly the right person to lead this work and support the conscious entrepreneurs of tomorrow," says Lars Strannegård, President of the Stockholm School of Economics.
Andreas Johansson's predecessor is also delighted about his appointment.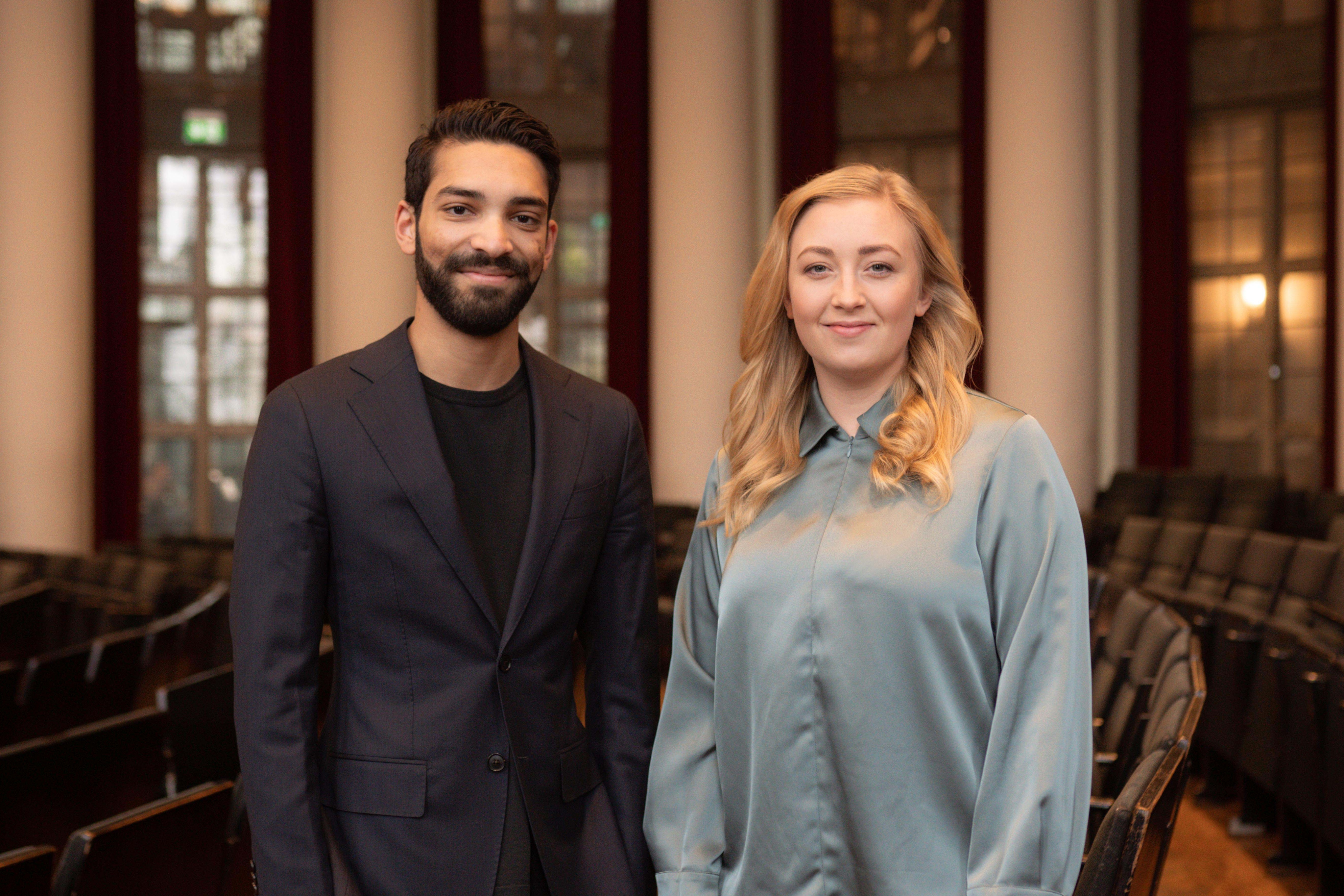 "I know that the investors in the fund can feel confident that Andreas will deliver exceptional and fast-growing companies," says Julia Delin, former CEO of SSE Business Lab, now CEO of the fund SSE Ventures.
With Andreas Johansson leading SSE Business Lab and Julia Delin the newly started fund SSE Ventures, the Stockholm School of Economics wants to provide a comprehensive offering to its startup companies. By combining first-class incubation with quick access to growth capital, the School aims to strengthen Sweden's international competitiveness.
For more information, please contact:
Andreas Johansson
Chief Executive Officer, SSE Business Lab
Email: andreas.johansson@hhs.se
About SSE Business Lab:
SSE Business Lab is the startup incubator of the Stockholm School of Economics. The incubator is an integrated part of the School, working to encourage entrepreneurship among students, alumni and faculty. Through coaching, mentorship, workshops, and access to a first-class network of investors, SSE Business Lab helps startups develop their ideas, accelerate their growth, and create impact. The incubator provides access to a wide variety of partner offers from organizations like Microsoft for Startups, Scrive, PE Accounting, and Grosshandelssocieteten as part of Stockholms Borgerskap. Since its inception in 2001, SSE Business Lab has supported over 250 companies – among them well-known successes like Klarna, Budbee and Voi Technology.