The Sir Research Award
The SIR Research Award is an annual award established by SSE in 1992 to acknowledge the efforts of individuals who have actively and substantially contributed to the creation of favorable conditions for research and researchers at SSE. Involvement and commitment of this kind within the private, as well as the public sector, is crucial if our research is to continue to prosper.
Every year a collection of essays are published as SIR's Yearbook. The book is written by researchers at SSE. The book is also dedicated to the Research Award Winner.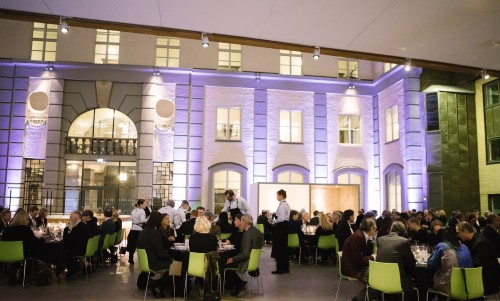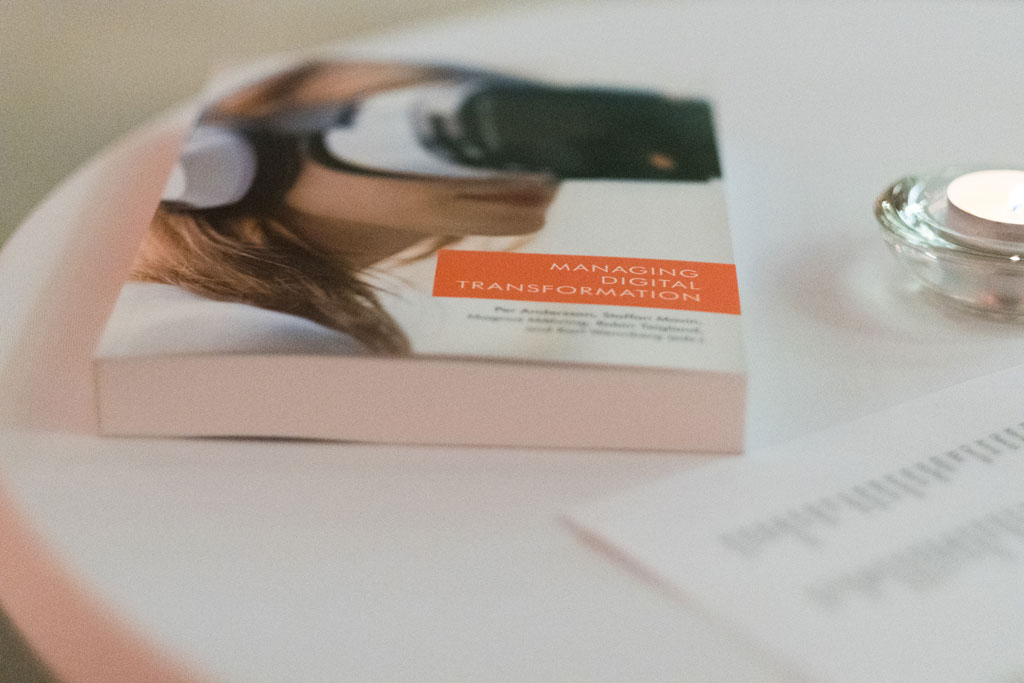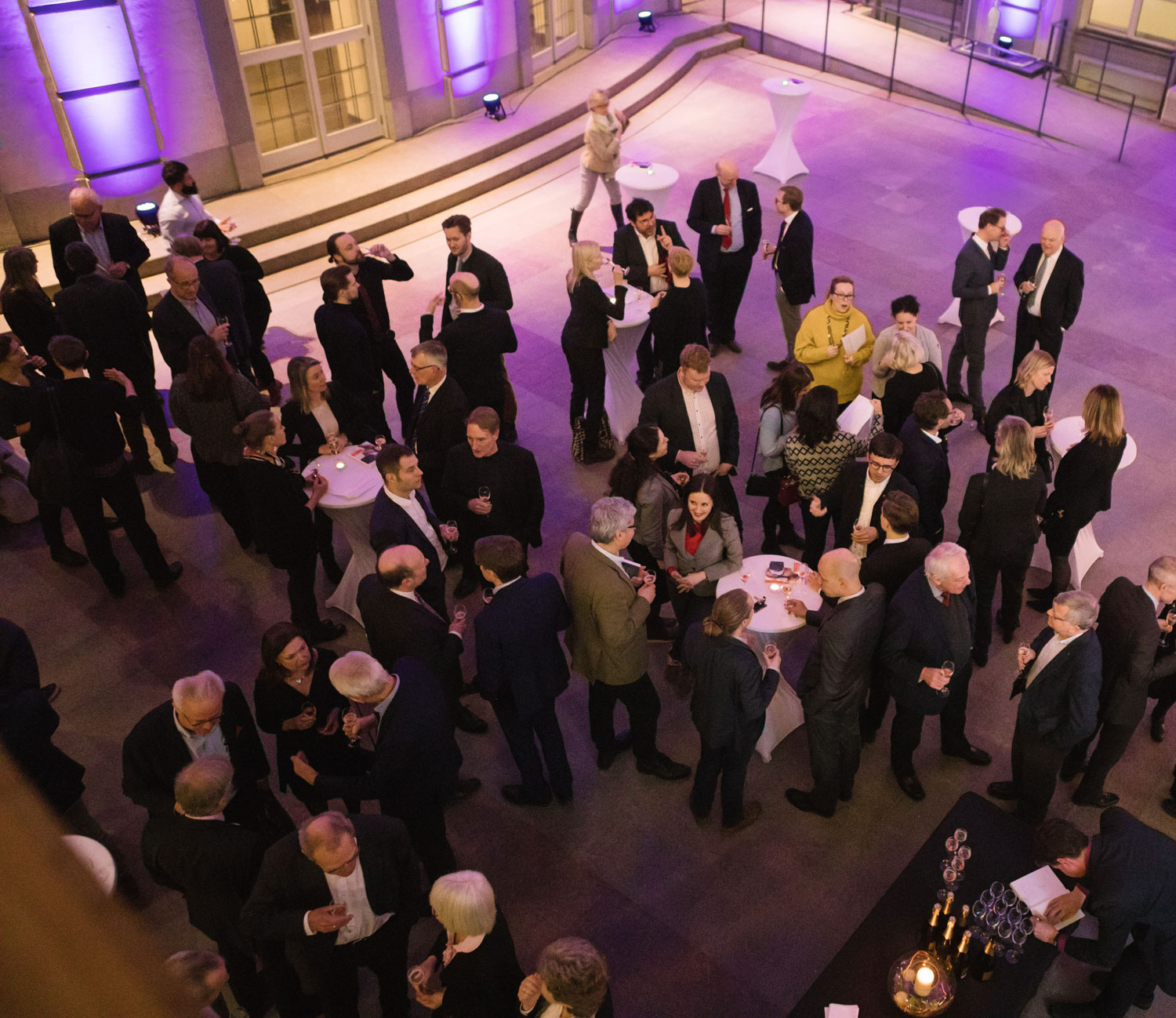 The annual Research Award Dinner is part of a ceremony honoring the award winner. It is also an important opportunity for gathering SSE research alumni to meet with the current SSE faculty and affiliated researchers, as well as with those who generously enable the production, dissemination and application of our research through their financial support and participation in the important and ongoing cross-border dialogue between academia and those many other sectors of society engaged in these issues.
SIR Research Award Winners:
2020 Tor Bonnier
Globala Affärer. Tidlösa principer och strategiska ramverk.
Melén Hånell, S., Rovira Nordman, E., Tolstoy, D., Wetter, E. Ekerlids Förlag (2020)

2017 Peter Wallenberg Jr
Managing Digital Transformation.
Andersson, P., Movin, S., Mähring, M., Teigland, R., and Wennberg, K.(eds.) SIR (2018)

2016 Marie Ehrling
Sustainable Development and Business.
Kallifatides, M., Lerpold, L. (eds.) et al. SIR (2017)
2015 Marcus Wallenberg
Risker och riskhantering i näringsliv och samhälle.
Wahlund, R. (red) et al. SIR (2016)
2014 Tomas Söderberg
Marknadsföring och påverkan på konsumenten.
Söderlund, M. (red.) et al. SIR & Studentlitteratur (Lund)

2013 Carl Bennet
Det mogna tjänstesamhällets förnyelse. Affärsmodeller, organisering och affärsrelationer.
Andersson, P, Axelsson, B & Rosenqvist, C (red). SIR & Studentlitteratur (Lund)
2012 Carl Johan Bonnier
Expertsamhällets organisering - Okunskapens triumf?
Furusten, S., Werr, A (red). SIR & Studentlitteratur (Lund)

2011 Anders Nyrén
Morgondagens Industri. Att sätta spelregler och flytta gränser.
Benson, I., Lind, J., Sjögren, E. & Wijkström, F (red). SIR & Studentlitteratur (Lund)

2010 Jacob Wallenberg
Verksamhetsutveckling i världsklass.
Åhlström, P. (red.) SIR & Studentlitteratur (Lund)

2009 Stefan Persson
Entreprenörskap på riktigt. Teoretiska och praktiska perspektiv.
Holmquist, C. (red.) EFI & Studentlitteratur (Lund)

2008 Per Bergman & Göran Tidström
Redovisning i fokus.
Jennergren, P., Lind, J., Schuster, W. & Skogsvik, K. (red.) EFI & Studentlitteratur (Lund)

2007 Urban Karlström
Beyond Mobility.
Andersson, P., Essler, U. och Thorngren, B. (red.) EFI & Studentlitteratur (Lund)

2006 Fredrik Lundberg
IT & Business Performance: A Dynamic Relationship.
Lundeberg, M., Mårtensson, P. & Mähring, M. (red.) EFI & Studentlitteratur (Lund)

2005 Tom Hedelius
En illusion av frihet?: Företag och organisationer i regelsamhället.
Svedberg Nilsson, K., Henning, R. & Fernler, K. (red.) EFI & Studentlitteratur (Lund)

2004 Edvard Söderberg
Emotioner och värderingar i näringslivet.
Sevón, G. & Sjöberg, L. (red.) EFI (Stockholm)

2003 Curt G. Olsson
Globalization and Its Enemies.
Lundahl, M. (red.) EFI (Stockholm)

2002 Sören Gyll
Scener ur ett företag.
Löwstedt, J. & Stymne, B. (red.) EFI & Studentlitteratur (Lund)

2001 Jan-Olof Brånstad & Ulf Edstedt
Läkemedel: kostnad eller resurs för sjukvården.
Jönsson, B. (red) EFI (Stockholm)

2000 Roland Fahlin & Lennart Hjalmarson
I huvudet på kunden.
Söderlund, M. (red) EFI & Liber (Stockholm)

1999 Antonia Ax:son Johnson
Osynlig företagsledning.
Johnson Sjöstrand, S.-E., Sandberg, J. & Tyrstrup, M. (red.) EFI & Studentlitteratur (Lund)

1998 Björn Svedberg
Studier i kostnadsintäktsanalys.
Jennergren, P. (red.) EFI (Stockholm)

1997 Tore Browaldh
Från optionsprissättning till konkurslagstiftning. Essäer om finansiella teorier, institutioner och marknader.
Bergström, C. & Björk, T. (red.) EFI (Stockholm)

1996 Jacob Palmstierna
Att föra verksamheten framåt. Människor och informationssystem i samverkan.
Lundeberg, M. & Sundgren, B. (red.) EFI & Studentlitteratur (Lund)

1995 Peter Wallenberg
Ekonomisk politik i omvandling.
Jonung, L. (red.) EFI (Stockholm)

1994 Johan Söderberg
Företag och marknader – dynamik i nätverk.
Mattsson, L-G. & Hultén, S. (red.) EFI & Nerenius och Santérus (Stockholm)

1993 Bertil Edlund & Sten Lundvall
Redovisningens roller.
Samuelson, L. & Östman, L. (red.) EFI (Stockholm)

1992 Jan Wallander
Företagsledning – bortom etablerad teori.
Sjöstrand, S-E. & Holmberg, I. (red.) EFI & Studentlitteratur (Lund)