The Yinka Shonibare Thesis Scholarship to Nigeria
14 december, 2022
Yinka Shonibare CBE is a world famous British-Nigerian artist who has created the Yinka Shonibare Room in the SSE main building at Sveavägen 65. The artistic fee for this work was generously donated by Yinka Shonibare CBE to the school in order for us to create the Yinka Shonibare Thesis Scholarship. Thanks to this scholarship two SSE students a year will be given the possibility to go to Nigeria for a month to do research for their thesis.
The scholarship program aims to provide the students with field study work on a thesis topic related to global development issues. The scholarship is initiated in cooperation with Art Initiative and Misum, Mistra Center for Sustainable Markets.
"This is yet another way for art to meet with education and research at SSE. There are many relationships between Yinka Shonibare's way of doing research in his artistic practise and what we exercise at SSE", says Tinni Ernsjöö Rappe, director of Art Initiative.
Yinka Shonibare CBE is a UK-based artist who grew up in Nigeria. During his long career he has been exploring national identities, the implications of colonialism, the construction of cultural identity and the relationship between Africa and Europe. The Windsculpture in Bronze 1 on Djurgården by Yinka Shonibare CBE was acquired by the Princess Estelle's foundation and inaugurated on June 2, 2022, as the third sculpture in the Princess Estelle's Sculpture Park on the Royal Djurgården.
For more info:
Tinni Ernsjöö Rappe, Art Initiative, tinni.rappe@hhs.se, 0708-36 66 41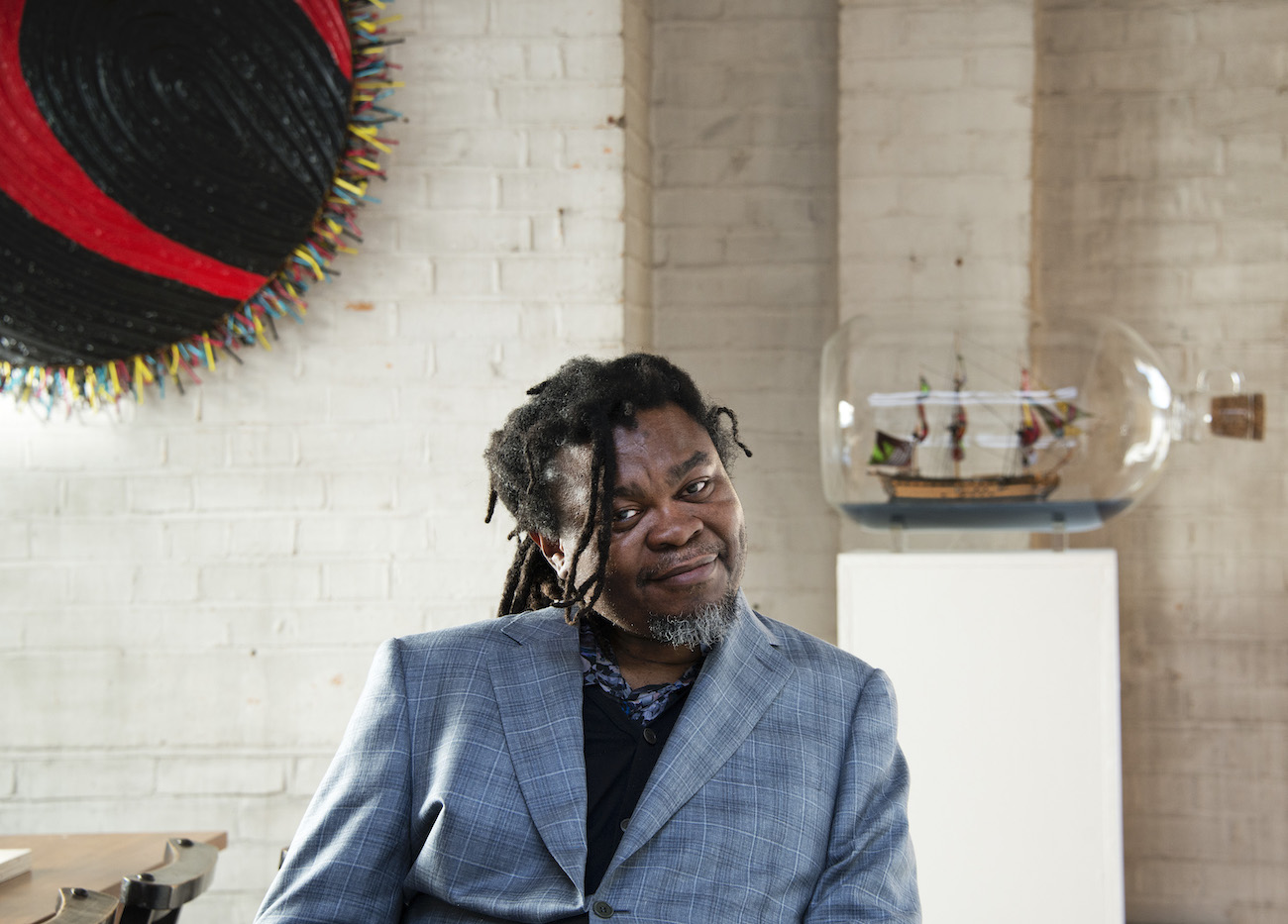 Yinka Shonibare CBE