MDA Alumni
The Management Diploma for Athletes has since its start in 2011 had a total of 56 participants, of which 48 are alumni and 8 currently participating in the 8th edition of the MDA. Click on the folders below to read more about the individual athletes in the different cohorts, ranging from MDA1 to MDA8.
PETER FORSBERG (ICE HOCKEY)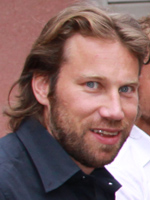 Peter Forsberg was 16 years old when he was recruited to Modo's A-team and has since played in various NHL clubs such as Quebec Nordiques, Colorado Avalanche, Philadelphia Flyers and Nashville Predators. In 2011, Peter retired due to presistent injuries.
Career Highlights and Awards: x2 Stanley Cups wins ; Player in Swedish national team (1992-2010), 2 gold medals in the Olympics and the WC. Hart Memorial Trophy, Art Ross Trophy, in 2017 named one of '100 Greatest NHL Players' in history.
Today: Forsberg is actively engaged in several different business ventures.
CHRISTINA BENGTSSON (PRECISION SHOOTING)

Christina is a world champion in precision shooting, having won the WC both in team and individually. In 2005, she won the Military World Championships gold medal.
Christina is a military officer and has via the Swedish military elite athlete project, FM Elit, combined her work with sports. She also frequently lectures to audiences worldwide, such as at TEDx stages, international business schools and major corporations.
Magdalena Forsberg (Biathlon)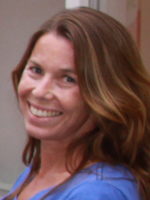 Magdalena started her career as a cross-country skier, but ventured into biathlon at an age of 26.
Career Highlights: WC Bronze medal in Ski Relay ; 6 WC-gold, 1 WC-silver, 6 WC-bronze, 2 Olympic bronze medals in Biathlon; x4 winner of the Jerring Award, is in itself is a record.
Today: Magdalena has among other things worked as an expert commentator and lecturer.
Andy Rietschel (Ballet)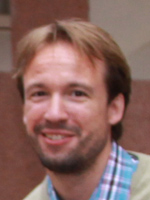 Career Highlights: 1995: 1st place Scandinavian ballet competition, 1st soloist Swedish Royal Ballet School 2002-05: Senior soloist Birmingham Royal Ballet 2006-07: Grand Sujet Dutch National Ballet
Today: Founder of i.e., Easycharge AB, Manager Tesla's Swedish business team and is currently the deputy managing director of XPeng.
Mattias Jonsson (Football)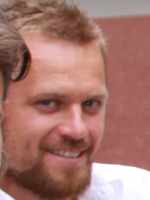 Mattias was born in 1974 in Kumla. During his professional football career, he has played in clubs such as Örebro SK, Helsingborgs IF, Bröndby IF (Denmark) and Norwich City (England) and Djurgårdens IF. He was also a part of the Swedish National team in 1996- 2006. He retired as a player in 2011 but has remained engaged in the Djurgårdens IF board.
Samuel Eriksson (Golf)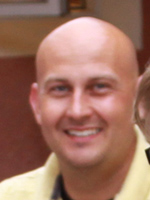 Samuel has dedicated much of his life to golf and has made an career specialising in the optimization of operations and quality at golf resorts. He is a certified Greenkeeper and currently works as a Course Manager commissioned by various golf clubs, one being PGA Catalunya in Spain.
JESPER BLOMQVIST (football)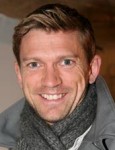 Jesper breakthrough came in 1993, when being signed for IFK Göteborg. The subsequent year the team won Allsvenskan and Blomqvist participated in winning the WC bronze medal. The success was followed by a move to Italy and the teams, AC Milan (1996) and Parma AC (1997). In 1998, he was recruited to Manchester United with whom he won three league titles (1999, 2000 and 2001), one FA Cup-title (1999) and one UEFA Champions League-title (1999). He later returned to Sweden and Djurgårdens IF but was due to injuries forced to retire in 2005.
Today: Jesper has remained active within football as trainer.
Lena Wallin-Kantzy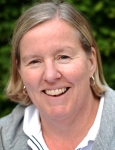 Lena has from an early age had an interest in sports. Although, being involved in a wide range of sports associations she has focused on basketball. Among other things, Lena was the Secretary general for the Swedish Basketball associations, 1999-2018, and is currently holding board positions in both the International Committee and FIBA. Apart from her organisational engagement, she has in the recent years been involved as a Sports Director for Alvik Basket. She is also acknowledged for being a key driver in raising the issues of lacking gender equality among international sports associations.
Daniel Tjernström (Football)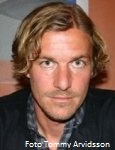 Daniel made his debut in the local club Bråtens IK and made quick progress to the Swedish premier team, Degerfors IF in 1993. In 1999, Daniel was signed for the then ruling Swedish champions, AIK, and in 2003 he was assigned team captain. During this time, the team won among e.g., the Swedish Championships and the Swedish cup in 2009. '
Daniel officially retired in 2013.
Niklas Granström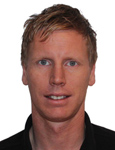 Niklas grew up in Kalix a town in northern of Sweden and had a special interest in motorcross. For ten years, he was one of Sweden's best motorcross riders and competed both in Europe and the US. He was also a part of the national team for the MX3 class (500cc). Mathias recognised the many similarities between sports and entrepreneurship and did in 2005 start his own company in real estate. The company was later sold, but proceeded with building the business group Northwolt that primarily focus on steel constructions.
Mathias Bosson (Ice Hockey)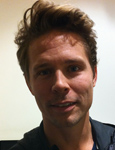 In 1992, Mathias began playing in the Swedish elite series once being signed for Malmö IF. In 1993, the team won the European Championships and the subsequent year the Swedish Championships. Mathias has also ventured to FM-ligan team the Pelicans and the Italian League for three years respectively. He retired in 2008, but has translated his insights regarding leadership, communication and focus from sports to business life. Not only has he worked as a expert sport commentator for TV4, but also started his own eyeglass company and been employed within the real estate.
Daniel Rudslätt (Ice Hockey)
Daniel is a former ice hockey player who began his career in the Elite Series 1998, playing for Brynäs IF. The team won the Swedish Championships the same year. After four seasons, Daniel continued his career with Djurgården IF. In 2012, his player career ended though he continued as a sport director for AIK and expert commentator. He is today primarily working with sales in the IT sector.
Per-Ulrik Johansson (Golf)

Per-Ulrik began his professional golf career in 1990 and was the following year announced the Swedish Golfer of the Year.
Career Highlights : 7 European Tours wins, 2 Ryder Cups wins, 1 WC win with Anders Forsbrand.
Today: Per-Ulrik continued as a CEO at Wermdö Golf & Country Club, but is today working as a sport commentator.
Jonas Thomsson (Floorball)

Jonas played in the elite series/SSL 2004-2009 in Sweden, to then venture to Schweiz for 2 years.
Career Highlights: participated in approximately 40 international matches, two WC for Estonia.
Today: He has since then started his own company and been working in consulting and as a SICO certified sportsagent.
Maria Danielsson (Snowboard)

Maria is a former snowboarder who was forced to retire due to knee injuries. She has remained engaged in the Swedish snowboard national team, while also operating her own clothing and event company as well as lecturing.
Career : 6th place in the Olympics (2006), multiple medals from the World cup and taken bronze, silver and gold at the junior WC.
Martin Jönsson (football)
Martin is a former football player that switched career to become head of sales at a recruiting organisation. During his athletic career, he played (2003-08) and was also team captain for Åtvidabergs FF.
Louise Permelin (GOLF)
In contrast to most other MDA participants, Louise has dedicated her career in sports to organisational matters. She has not only been in charge of the Swedish Golf Associations team for events and competitions (2006-08), CEO for the Swedish Golf Tours (2009-14) but also highly engaged with the Breastcancer association (2017-).
Stefan "X:et" Erixon (floorball)

This former elite floorball player have over 13 successful years while signed for Hammarby. During this time he was also part-time police and criminal inspector. He eventually changed career, and has been working as a Sales & Business Development Manager and Key Acccount Manager.
Career Highlights: x2 Swedish Champions, x5 WC wins and over 100 international games.
Josef Boumedienne (Ice Hockey)

Josef has experience playing for various different top clubs. He reached the top league both in Sweden (Sodertälje SK) and in Finland (Tappara Tammarfors). He also ventured to the KHL and NHL (Washington Capitals, Tampa Bay Lightning, New Jersey Devils and Toronto Maple Leafs). He is since 2012 co-owner of Helsinki Capital Partner, that offers asset management to professional athletes. He is also a talentscout.
Elin Emanuelsson (Golf)

Golf player Elin Emanuelsson is currently playing in the Swedish Tour, and has previously played in the Ladies European Tour. Her merits include among other things, a victory in the PGA-masterships 2009. She is involved and has founded several different ventures, primarily in digital finance and technological innovation. She has in addition remained within the golfing world by organising and coaching at organised golf trips.
Simon Dahl (Beach volleyball)

Simon Dahl has together with Björn Berg had a long and successful international career, representing Sweden at several occasions. Together, they played in the Olympics (2004). Simultaneous to his athletic career Simon has been employed as project leader for the Swatch FIVB world tour part competition, PAF Open. Apart from his athletic career, he has been e.g., event manager for Visit Umeå, founder of a communication service and manager for a training facility. In 2022, he became general secretary for the Swedish Beach Volleyball organisation.
Therese Borssén (alpine)

Former alpine skier Therese has had a long and successful international career. She has competed in 2 Olympics (2006 and 2010), and has 3 medal places in the world cup a part from a win in 2006. Subsequent to her professional career, she both been managing a gym, worked as real estate consultant and project manager.
Joel Riddez (football)

Joel is a former football player who has primarily been active in Djurgårdens IF, but also in Assyrian FF and Örebro SK. Though he is no longer playing, he has remained highly engaged in football. He has had positions such as assistant coach for the U19 national team, sports director/head coach for Djurgårdens IF Womens team and academy director.
Andreas Johansson (Football)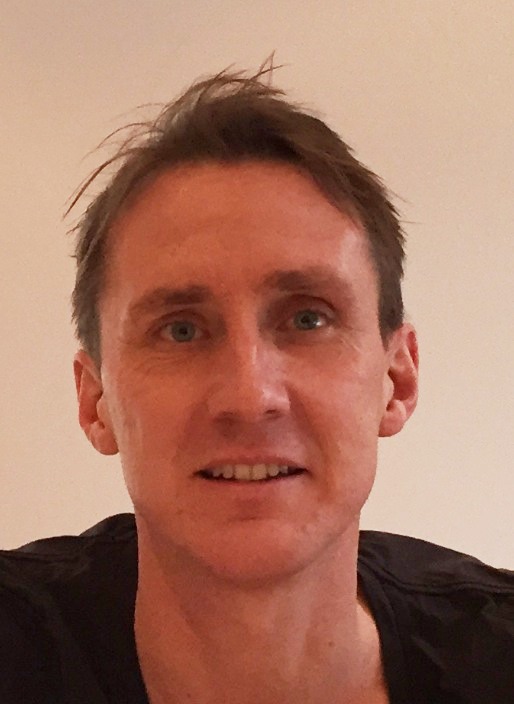 Andreas has much experience and experienced success together with various football clubs. He has won the Swedish Cup several times: 1999 (AIK), 2003 & 2004 (Djurgårdens IF). Moreover, together with Djurgårdens IF did he win the Swedish Championships both 2002 and 2003. Apart from venturing to the internation clubs Aalborg BK with whom he won the Danish Championships (Denmark), Odense (Denmark) and Wigan (U.K), he made 16 apparences in the Swedish National team during 2004-2010. No longer playing, he now works as a recruiting consultant.
Stefan Johannesson (Football)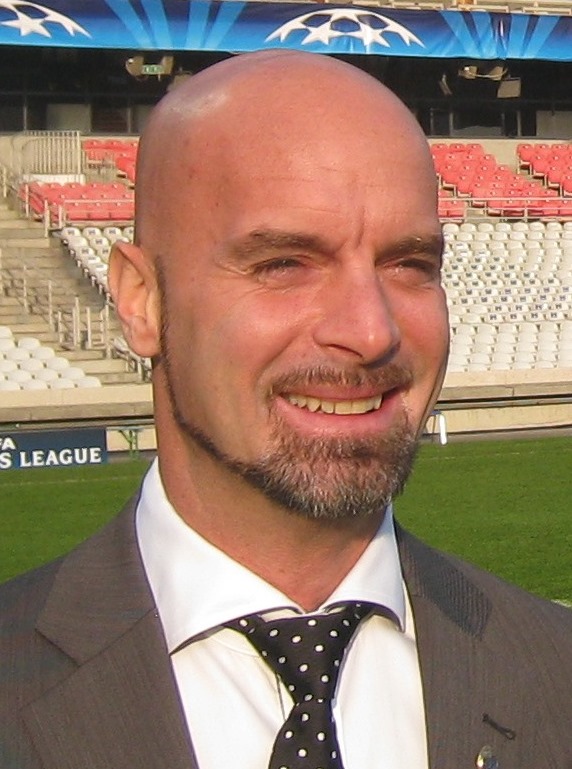 Though Stefan began is career playing, he soon devoted his time to becoming a football referee. He has refereed in Allsvenskan since 2001, and in FIFA since 2003. In total, he has refereed more than 300 Allsvenskan matches and over 150 international plays.
Klas Hallgren (Golf)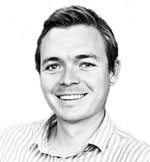 During the years 2000-2010 Klas could be found on various tours in Europe and Australia. His primarily merit is the victory in the Swedish Tour final in 2008. Since then he has not only worked as CEO for Hamilton Design, but also as a project manager in golf for SimWay AB.
Maria Capistrano Björklund (Tennis)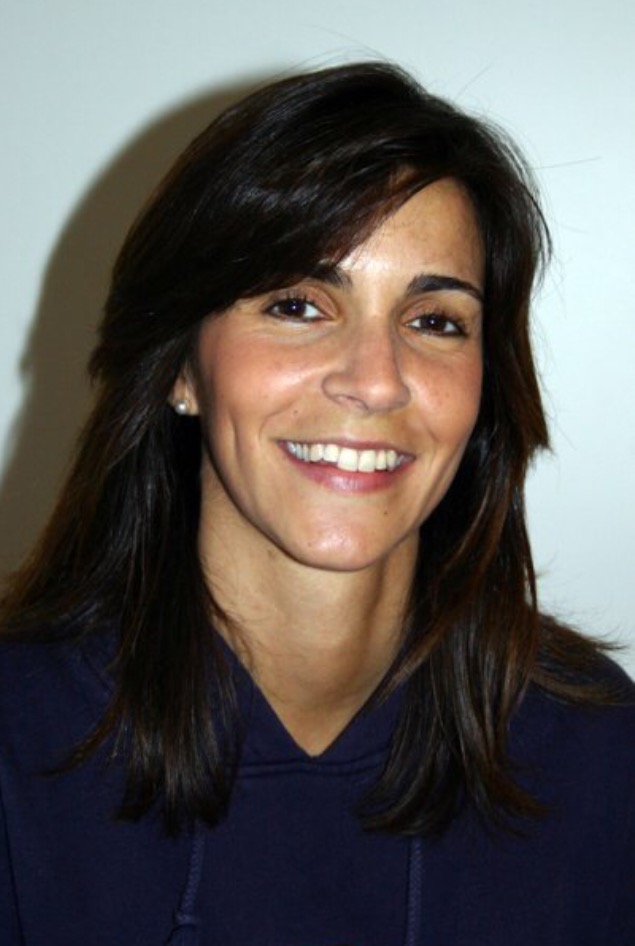 With several Swedish Championships wins both playing individually and in team, Maria was during her career ranked 2nd in Sweden. Today she both works as a tennis coach and operates her own Padel court in Stockholm. Marias ambition is to cultivate the fast growing interest in Padel, as it is one of the fastest growing racket sports.
Jonas Andersson (Ice Hockey)

Former ice hockey player Jonas Andersson was early on recruited to the OHL league after being drafted by the Nashville Predators. He has both played in the NHL, SHL and KHL and the Finnish league. He has among other things 1 WC bronze medal and won the Finnish cahampionships. In 2006 he started the hockey center Nordic Ice.
Frida Afsarian (Equestrian)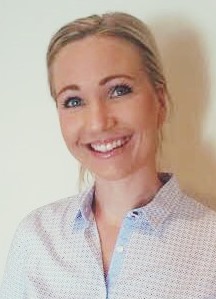 Frida is a former nationalt eam rider in showjumping, and has won among other things, gold in both the Swedish and Nordic Championships. She has been ranked 4th in Sweden. Now having ended her professional career, she has instead co-founded a garden furniture company and moved to Dubai with her family.
Johannna Lundberg (Golf)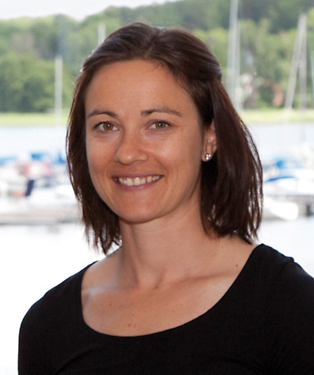 At an early age, Johanna left Sweden to pursue a career in golf in the U.S.. She played college golf at Western Carolina University and at San Jose State University. At the later she also took her university degree and at the former she was chosen intot the Hall of Fame in 2014. During her career, she has successfully participated on a U.S minitour, the Swedish tour, the European tour. Once retired, Johanna continued as a sales manager at HBA Fordonsteknik AB.
Jörgen Jönsson (Ice Hockey)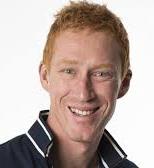 Considering Jörgens long career, he can probably be called on of the most merited ice hockey players. He has participated in 2 Olympics, 2 WC, and 5 national championships wins. To this day, he is the only player having won all 3 competitions during the same season. Besides, he has played the most international games, been elected into the Swedish Hall of Fame and in 2012 he won the competition Mästarnas Mästare. Today, he works as a Senior Trainee at the consultant firm Effect Management, where he focuses on leader- and teamdevelopment.
Mikael Samuelsson (Ice Hockey)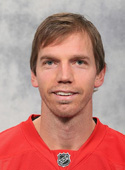 Mikael has competed in the Swedish Elite series playing for various clubs such as Södertälje SK, Frölunda HC and Brynäs IF. In 2000, he ventured abroad to the NHL where he was signed for San Jose Sharks, New York Rangers, Pittsburgh Penguins, Florida Panthers, Detroit Red Wings and Vancouver Canucks. In 2006, he did not only win the Olympics but also the WC. Besides, relating to his Stanley cup win (2008) he became the 21st member in the Triple gold club. In 2015, he retired as a player but has continued on the side lines as a commentator.
Fredrik Kessiakoff (Cycling)
Fredrik can easily be said to be one of the most successful cyclist in Swedish history. He has taken several medals at both european and global level and obtains a world cup win. He has represented Sweden at 2 Olympic games in mountain bike. Moreover, he has competed in road cycling, in which he won 1 stage of the Veulta Espana, came 2nd in Tour de France, and 5th in the WC. His career finished in 2014, and he has since released his own autobiography and works within the Ironman organisation.
Karin Lundqvist (Beach Volleyball)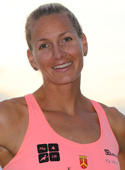 Karin can with her 13 years of being a professional player, be considered one of Swedens best beach volleyball players throughout time. She is a 7 time Swedish Champion and has been ranked 9 on the world tour. She was also the first European that reached the semifinals and also take a medal in the Brazilian Tour, Banco do Brasil.
Matias Concha (football)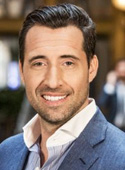 Matias has an extensive experience playing for various top Swedish teams. Together with Djurgården FF, he won the Swedish Championships (2005) and the Swedish Cup (2004 & 2005). In 2006, he ventured abroad to the german team VfL Bochum while also joining the Swedish National team. He later returned back to Malmö FF, with whom he won the Swedish Championship (2013).
Mattias Öhlund (Ice Hockey)
Robert Larsson (Orienteering)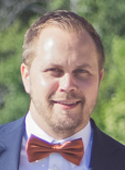 Robert can be considered much like a multi-sporter, having been successful in orientation, skiing and bandy. Nevertheless, he has dedicated much of his time to the first, and thus been practicing both as a orientation coach and vice president of the Stockholm based club, IFK Lidingö SOK. Apart from his athletic career, Robert has a long experience within IT and has been the IT manager/CIO and operational manager at the Swedish Sports Association. Today, he is working as COO at the Swedish Hockey League.
Marcus Nilson (Ice Hockey)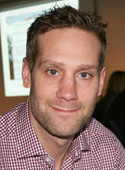 Marcus started his career playing for Djurgårdens IF. In 1998-1999, he got signed for the NHL team, Florida Panthers for which he played 6 seasons. He continued his NHL career for 4 additional seasons, signed for the Calgary Flames. Before returning to Sweden permentantly, Marcus was signed for the KHL team, Lokomotiv.
Axel Bäck (Alpine)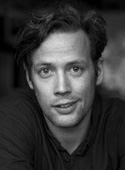 In 2010, Axel was recognised as "årets stjärnskott" by Swedish Alpine journalists for his impressive and fast success in alpine skiing. He was only 22 years old at his world cup debute and was not soon after offered a place in the Swedish Olympics team In total, he made 66 world cup starts and has participated in 2 Olympics and 1 WC. On his merit list, he has several top 10 placing in the world cup, including a 2nd place in Kranjska Gora. Moreover, he has won several European cups as well as 2 Swedish Championships. He officially retired in 2016.
Nils-Eric Johansson (Football)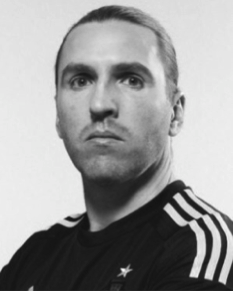 Nils-Eric Johansson began his career playing for IFK Viksjö. In 1997 he was recruited by Bayern Munchen with whom he won Bundesliga 2000, to then in 2000 joining the FC Nurnberg with whom he won the Bundesliga 2 in 2001. Meanwhile, he was appointed team captain for the Swedish U21 national team. Eventually Nils-Eric left Germany to continue with the British team Blackburn Rovers, for which he played i.e., 86 Premier League games, and later Leicester City. In 2007, he returned to Sweden and AIK, becoming Swedish Champions in 2009 and acted team captain from 2013 until his retirement in 2018.
Nils Ekman (Ice Hockey)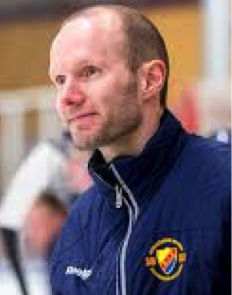 Nils's extensive ice hockey career started in AIK to then joining Hammarby at age 15. In 1993-1994 he won the U18 EJC, in 1994 drafted as a the 107th player in the NHL by the Calgary Flames and in 1995-1996 he won silver in the U20 WJC. His career continued internationally, first in the finish league to then being recruited to the NFL, playing for i.e., Tampa Bay Lightning, San Jose Sharks and Pittsburgh Penguins. After a period in the Russian KHL, Ekman returned to Djurgården but decided to retire in 2011 subsequent to a stroke. In 2014, Ekman and his wife Danijela Rundqvist, began building Djurgårdens female ice hockey team, which lead to a Swedish Championships win in 2016-2017. Today, Ekman works as an expert commentator for SVT.
PETTER ANDERSSON (Football)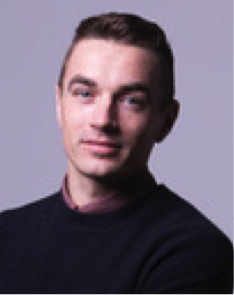 Petter Andersson was already as an 18-year-old recruited to Hammarby and was in 2008 voted the team's Player of the year. In the same year he was signed to Groningen, for which he played four seasons and was chosen team captain. He proceeded to Midtjylland that became Danish Champions in 2015. The year after he returned to Sweden and Hammarby, but was not soon thereafter forced to retire because of persistent knee injuries. Andersson has however maintained engaged in sports via his companies Player Development and Full Potential Agency which focuses on managing and coaching football players to achieve their full potential.
MATTIAS WEINHANDL (Ice Hockey)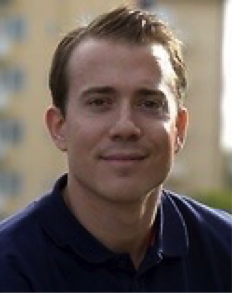 Mattias is a former ice hockey player who was only 19 when he was drafted as number 78 by the New York Islanders. He continued his career in the elitseries playing for Modo, until he eventually left to join the Islanders in 2002. During his career he shifted between the Swedish eliteseries and the NHL. In total, he has among other things participated in 3 SHL silver medals, 2 Spengler Cup wins and 3 WC bronze medals. After his athletic career, he nows works as an investor and entrepreneur.
DANIEL TJERNQVIST (Ice Hockey)
Also Daniel is a former ice hockey player, starting his career playing for Vönnäs HK. Thereafter, he continued in the SHL with Rögle to then winning the Finnish league with Jokerit. In 2001, he ventured to NHL where he was recruited to the clubs Atlanta Trashers, Colorado Avalanche, Minnesota Wild och Edmonton Oilers. Included on his record is also 3 seasons in the Russian KHL and the German DEL. He has won 1 Olymics (2006) and played 5 WC (2 silver and 2 bronze medals). Today he works as a professional trainer.
JOSEFIN LILLHAGE (Swimming)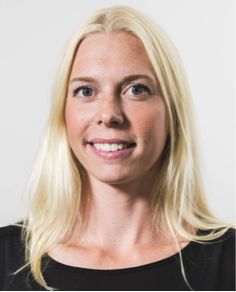 Josefin is the exception to this year's composition of ice hockey and football athletes. Instead, she is one of Swedens most successful swimmers, having debuted in the WC already at age 15. Since then, she has won 43 medals (of which 13 individual) in international championships and participated in four Olympics. For example, she has won five gold, three silver and four bronze WC medals primarily in freestyle apart from her 37 Swedish Championships wins. She was announced the Swedish Swimmer of the Year in 2003, 2004 and 2005. In 2010, she retired as a professional swimmer to work as a personal trainer.
FREDRIK STENMAN (Football)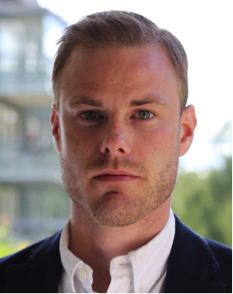 The former football player Fredrik Stenman began his career with Västerås SK and was in 2003 recruited to Djurgården. While there, the team won Allsvenskan, Svenska Cupen and in 2005 "dubbeln". In 2006, he participated in the WC and continued his career abroad playing for Bayer Leverkusen (2006-2007), FC Groningen and Club Brügge (2011-2014). He completed his time as an elite player playing for Djurgården in 2014-2015. Stenman has continued with coaching for IFK Lidingö while pursuing a career in real estate.
ANNA POHJANEN (Football)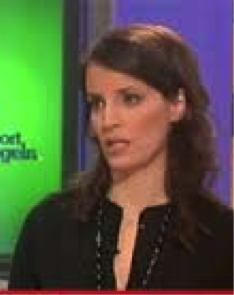 Anna is a former football midfielder having over 50 caps for the Swedish national football team. She has also represented Sweden in the 1995 FIFA Women's WC and the 1996 Olympics. During her career she has won two Swedish Championships. At age 27, she retired from football to instead try a career as a pop singer. Today, she runs a sport management company that advices athletes and helps former football players with the transition from professional sports.
DANJIELA RUNDQVIST (ICe hockey)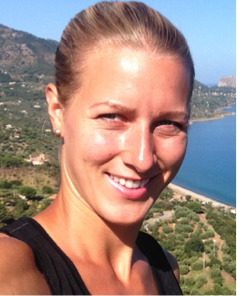 Danjiela started her ice hockey career at age 13, and obtains an impressive list of awards. She has won three Swedish championships and five wins in the IIHF European Women's championships cup with AIK. Besides, together with the Swedish national team she has won both a bronze medal (2002) and a silver medal(2006) in the Winter Olympic and two bronze medals in the WC. She does also have international experience, being drafted to Burlington in the Canadian Women's Hockey League (2010-2011) and HK Tornado in Russia (2011-2012). With the later, she won the Russian and European championships. In 2015 she retired, began building Djurgårdens female ice hockey team, which lead to a Swedish Championships win in 2016-2017. In 2015, she competed against other Swedish athletes in the show Mästarnas Mästare, which she also won.
HELENA EKHOLM (Biathlon)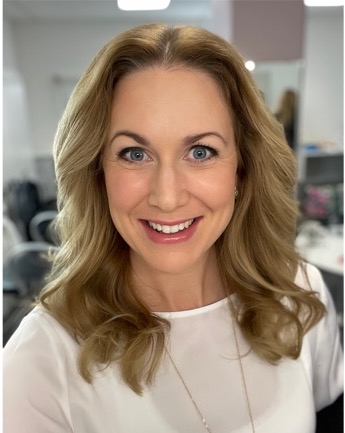 Helena is an experienced former biathlon athlete, who have had great sucess competing in the WC. She has won two individual WC gold medals and 3 WC bronze and 3 mix relay medals. She also won the total World cup 2008/2009 and was hence awarded the Jerring Award, the Svenska Dagbladet medal and the Sportswoman of the Year (2010) at Idrottsgalan. Not only does Helena have an impressive athletic bakground, but she does also obtain a bachelor degree in Business administration and a university degree in law. She finished her sports career in 2012 and continued as an employee at PWC (2012-2016), boardmember in Swedish Biathlon Union (2013-2018) to now having her own personal trainer company and training studio concurrent to acting as a expert commentator for SVT.
ERIKA GRAHM (Ice Hockey)
At the age of 14, Erika began playing ice hockey for MoDo and only 5 years later was she announed team captain. After 8 years, she continued her career and role as team captain for Brynäs. Though ending her professional play in 2021, she holds the position of the 4th most goal scoring player in the SDHL, the first woman to be included in the international hockey database Elite Prospects, and with 2 Olympic plays. She remained engaged in ice hockey ithrough the role of Sports Manager and Head of the female team at Brynäs IF. She has started many projects in moDo andd Brynäs aiming to attract and maintain young females in ice hockey.
Björn Svensson (Ice hockey)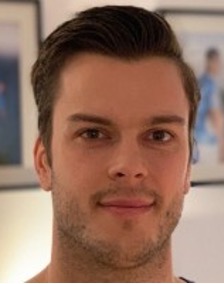 Born into a family of hockey enthusiast Björn is much familiar with the what a professional career requires. He himself, has had a long career playing over 400 games in the SHL for multiple clubs, as well as some ventures to Schweiz, Germany and Croatia. In 2019, he switched from actively playing to today being the Player Development Manager in SICO (the union for Swedish ice hockey players in SHL, Hockeyallsvenskan och SDHL), having the focus on growing the post ice hockey career prospects.
Johan Blomberg (Football)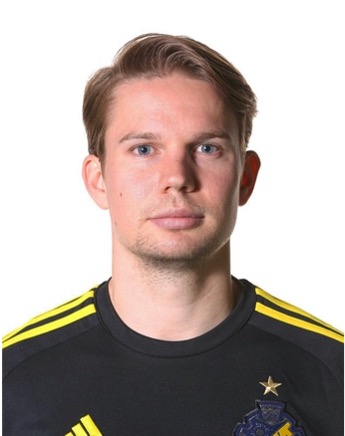 Johan began his career among some of the smaller clubs (Lunds BK, Ängelholms FF and Halmstad BK). But after a successful season in Allsvenskan playing for Halmstad BK he was signed for AIK. After 3 years, he took a one season venture to the American Colorado Rapids. After this year, he returned to Sweden and is today signed for Trelleborg FF. In contrast to many of the other MDA participants Johan was still actively playing when joining the program.
Jessica Lindell Vikarby (Alpine)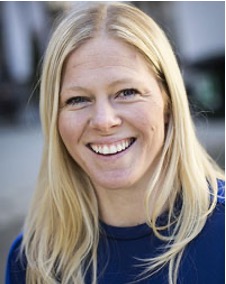 Jessica has least to say, had both a long a very sucessful alpine. Her career wrapped up in 2015, but at that time she had competed in 13 seasons of the world cup (2 victories), competed in 3 Olympics, 7 WC (1 WC bronze). She has also studied at IHM, worked in marketing for ICA (2016-19) and at SOK regarding the canditates for the 2026 Olympics. Besides, she has been on the board for the international Ski Federation and president or the actives committee in the Swedish Olympics Committee (2015-18).
Mattias Hargin (Alpine)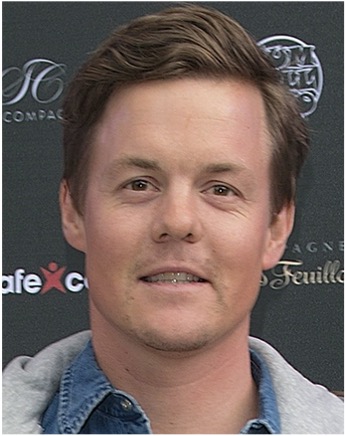 Before finishing his alpine career in 2019, Mattias has competed in 15 World cup seasons (1 victory in Kitzbühels). He also participated in 3 Olympics and 7 WC. He has sucessfully maintained active in the sport by starting his own film and photo production company targeting skiing. He has also invested in various uprising companies, in for example food-tech.
Jonas Gustafsson (Ice Hockey)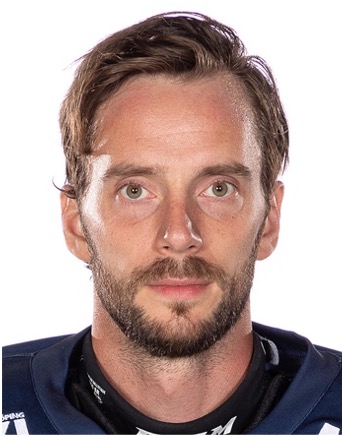 Goalkeeper Jonas Gustafsson, is by fans sometimes also referred to as the Monster. In the beginning of his career, together with the SHL team Färjestad, he won his first Swedish Championships, crowned the series best goalkeeper and won the Guldpucken for being the year´s best Swedish player. The following season, he was recruited to the NHL, where he signed several seasons for Toronto, Detroit Red Wings, Boston Bruins and Edmonton Oilers. Before retiring from professional game, he returned to the Swedish team Linköping. He has in total competed in 2 Olympics and 2 WC.
Jonathan Ericsson (Ice hockey)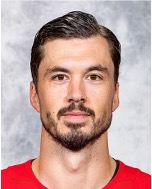 Before being signed for the Detroit Red Wings, Jonathan had had a successful junior career in Swedish clubs. At 2 occasions he joined the Swedish national team in the Olympics (2009-10, 2013-14) and also the WC during the season 2011-2012. Until he officially retired in 2020, he maintained among the Detroit Red Wings. Since then, he has founded a sauce company in the USA, and is together with his brother co-owners in some padel facilities in the Northern of Sweden.