Research at CFR
CFR's research mission is to bring the best of science to the complex world of retailing. To achieve this, our research should offer novel insights into contemporary challenges in retail management by bridging the gap between academic retail theory and business practices.
Our vision is to be an established member of the top tier among European business schools and to be recognized as a global benchmark for industry collaboration and for thought leadership in retailing.
Sara Rosengren
Head of Center for Retailing
CFR's close links with the retail industry enable us to stay on the forefront of retailing thought and practice. Our corporate partners are regularly invited to discuss research needs and ongoing projects.

The close links with the retail industry also enable us to quickly identify research needs and access real-life data from actual retailers. Still, our academic freedom allows us to independently challenge established wisdoms and status quo. This ensures high managerial relevance as well as academic rigor in the research conducted at the center.

The close links with industry also allow us to be at the vanguard of business school education and offer insights on pedagogy and competence development in the industry.
Key areas of research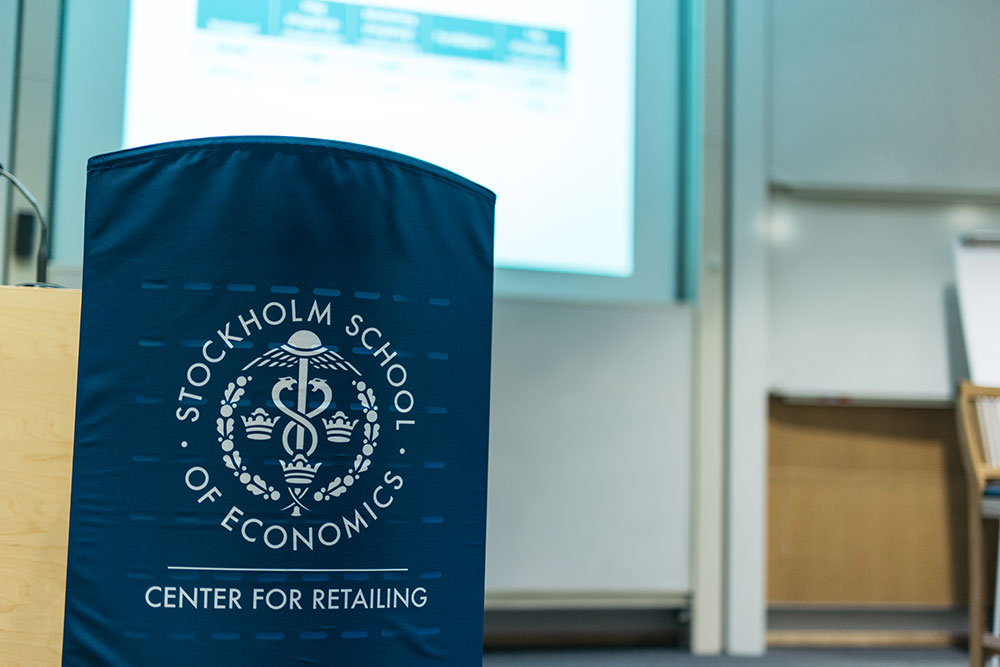 The raison d'etre for the retailing industry is consumers. Thus, our research tends to focus on how to best create and manage activities related to the customer-facing side of retailing. However, retail is also highly dependent on the industry's ability attract and manage competent employees and our research also sets out to contribute novel insights in this regard.

Our methods are primarily quantitative rather than qualitative. Empirically we base our insights on systematic studies of actual behaviors either by means of observation (incl. eye-track and sales data) or experimental approaches. When possible, we also combine such individual-level data with economic data and big data from retailers.

The retail industry is currently in an era of fast paced development and change. This means that CFR's research interests are regularly discussed and reviewed; both internally and externally with our network of researchers and corporate partners.

Currently the following research themes are in focus:

• Developing sustainable retail models for the future
• The future of grocery retailing
• Employee leadership and retention
• Retail Analytics / Big data

Developing sustainable retail models for the future
The retailing industry is experiencing a period of fast-paced change. In the past decade, digitalization has taken center-stage, but in the future retailers can and must take part in creating a more sustainable tomorrow. Projects cover topics such as new retail models (enabled by the increasing importance of influencers, digital distribution, and co-creation) and the use of consumer data to stimulate more sustainable consumption behaviors.

Researchers: Angelica Blom, Jonas Colliander, Fredrik Lange, Karina T. Liljedal, Ksenia Lundin, Sara Melén Hånell, Sara Rosengren
The future of grocery retailing
Grocery comprises almost half of all retail business and has a different logic than other retail categories. As an illustration, the complex nature of grocery retailing means that the online channel has been later to pick up than in other categories. We are currently working on several projects investigating how changing consumer demands might shape the future of grocery retail. Projects cover topics such as how demand differ between online and offline channels, customer satisfaction and loyalty online, changing assortments, the role of private labels, and food waste.

Researchers: Svetlana Kolesova, Reema Singh, Sara Rosengren, Wiley Wakeman
Employee leadership and retention
The retail industry is highly dependent on its employees and although digitalization will
probably change the types of jobs offered, the ability to motivate and retain employees will continue to be important. We are currently working on several projects outlining how employees become attached to organizations and how retail organizations can increase engagement among their employees. Our research also examines the ethical judgements and considerations that underly strategic consumer and employee decisions.

Researchers: Wiley Wakeman, Claes-Robert Julander, Sara Rosengren
Retail Analytics and Big data
The retailing industry has a long tradition of data-driven decision making. Still, the past decade developments in digital technology means that the role of data analytics in retail has increased significantly and will continue to do so in the coming years. Together with the Center for Data Analytics we are working on several project related to the use of advanced analytics to guide retail practice. Projects cover topic such as techniques for prediction of customer behaviors and customer profitability.

Researchers: Emelie Fröberg, Tanetpong Chuongprayoon, Svetlana Kolesova, Huong Nguyen, Sara Rosengren
Bridging theory and practice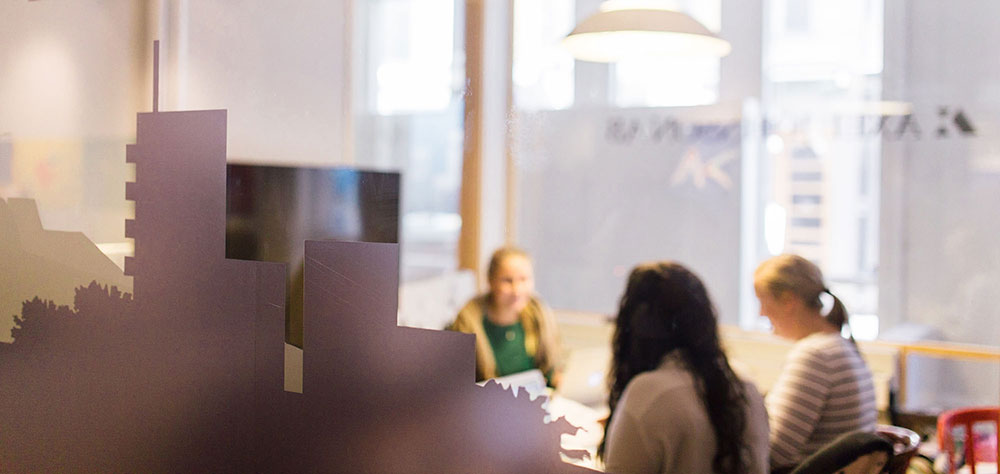 CFR Research School in Retailing further strengthens CFR's position as a leader in the network of academic retail research, both nationally and internationally. The research school allows for CFR to stay in touch and influence the next generation of retail researchers.

CFR Early Insight, CFR Research Forum and CFR Visiting Researcher Program (funded by Hakon Swenson Stiftelsen) help link the retail industry with research conducted at CFR, other departments and centers at SSE, as well as with a network of international retail scholars. These links are further strengthened through our "Manager in Residence" program.

Antonia Ax:son Johnson Tutorial Program brings together resources addressing the pedological development of students, research, and practice. Ultimately, this unique ecosystem helps to develop, transmit, and establish existing developments at the frontier of retail research.