The Short Program - Intensive course
Innovation is today happening in centers of excellence around the world faster than ever before. Nevertheless, not all countries are capable of innovating.

Driving innovation in society - the Swedish context
Most countries, most organizations, and most leaders want to foster a culture of innovation, but this is easier theoretically said than practically done. The magic and love for entrepreneurship and experimentation must be there. These two conditions are indeed met in the Swedish context, and one can easily observe it when casting a glance at the country's business landscape: one which has given birth to Spotify, H&M, Klarna and IKEA. After all, rankings such as Bloomberg's innovation index ranks Sweden as one of the world's 10 most innovative countries.
It is for these reasons that this intensive program is focused on the innovative Swedish context. Theory and practice are here intertwined and consistently integrated to a meaningful whole with internationally renowned faculty taking students to an exciting journey to the world of innovation and business venturing. Specifically, the program will introduce participants to how innovation takes place in a range of sectors in international business. With the help of scholars at the research frontier and study visits to successful startups and leading established multinational corporations, participants will be given the opportunity to reach deeper insight into contemporarily pressing issues in regard to:
Innovation in finance
Innovation in transportation
Business transformation in large firms
Social innovation
Gender equality as driver of innovation and societal progress
Innovation in family firms
New venture creation
Sweden is a member of the EU and an especially suitable location for this type of program, as the country is a small open economy forced to respond to changes in the political and business environment. The country is also home to a disproportionate number of large, successful multinational corporations and startups according to the OECD. Stockholm produces the second-highest number of billion-dollar tech companies per capita, after Silicon Valley. The links with the USA have, especially in the post-war era, been strong and many prominent Swedish engineers, founders of corporations, managers, and scholars have been educated in and inspired by the US. The limited home market for Swedish firms has also required an international outlook when establishing, growing and developing businesses.
Pari Dimakou
Pari is a Postdoc Fellow at the House of Innovation, Department of Entrepreneurship, Innovation and Technology. She has served as a visiting professor at ESCE International Business School, France.
Pari Dimakou,
Academic Program Director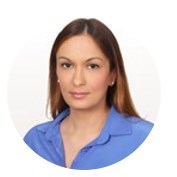 Pari holds a PhD from Lancaster University Management School, UK. Her research interests include the role of exchange in network ties and how this role brings about entrepreneurial change. Her current research focus is on gender equality in Business and Management Schools and specifically on the development of sustainable Gender Equality Plans for research performing organizations.
Anna Sandell
Anna has a BS Business Administration from Hawaii and works at the Education Office as Head of Global Initiatives. At SSE she has worked as MSc Program Manager, MSc Admissions and Student Recruitment.
Anna Sandell,
Program Manager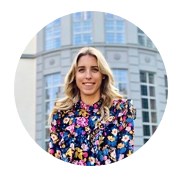 Anna is working at the Education Office with global initiatives. At SSE she has worked as program manager for master programs, international coordinator for master exchange students and now is in charge of international projects. Being raised in an international environment, she thrives at SSE and likes to welcome new students to SSE.
Guide for international students 2023
Fact sheet: the short program - intensive course