Recruit from Us
We are lucky to have ambitious students eager to make a positive impact on the world, and we are dedicated to helping you find the right talent.

The SSE Career Hub
Our Career Hub makes it easy for you as company to work with employer branding, and enables students and alumni to apply by either submitting an application within the platform or being redirected to an external application page.

How to access the SSE Career Hub
Simply create an account by using the link above. If your company already exists in the Career Hub – let us know at careermanagement@hhs.se and we will add you as an administrator to your company's page.
How to post a job on SSE Career Hub
Once you have registered as a recruiter, you can post any type of opening (jobs, internships, research projects) as long as it is a paid position. And it doesn't take more than 5 minutes. Simply click on "Post a Job" and fill in the mandatory fields and then hit "submit". Within 24 hours, we will review your job posting and approve it so that students can see it.
How to create a great company profile on the SSE Career Hub
Even if you don't currently have any open positions, it is worth setting up an appealing company profile that introduces your company to prospective applicants. You can add an overview, a cover image, describe the company values and culture and provide insights into the recruitment process and timeline. You can even add videos!
Just go to your company profile and start customizing. If you are interested in ways to improve your page, don't hesitate to get in touch with us at careermanagement@hhs.se for advice and feedback.
How to utilize your perks as an SSE Partner on SSE Career Hub
SSE Partners have access to a full-page profile on SSE Career Hub. This entails a range of additional features for their such as adding your own news articles or letting students get an insight into your different teams. You can add testimonials from previous students you hired, which can greatly increase the authenticity of your communication. Simply go to your company profile settings and start experimenting with the tools available to you. If you would like advice on how to structure your page, feel free to contact careermanagement@hhs.se
In addition, SSE Partners' company pages are automatically placed before non-partner pages when students are searching for companies. Similarly, in the list of available jobs, students can use a filter to only display jobs from SSE Partners.
Direct recruitment
While the SSE Career Hub greatly enhances your company's visibility to students, it is a competitive platform. Since we do not charge for posting job ads, your opening will compete with exciting startups, interesting public sector opportunities and even research projects.
A great way to stand out from the crowd is to host an on-campus event or send out targeted e-mails to students that you think would fit the profile. Whatever your needs or ambitions are, our partnership with the student association (SASSE) will help you ensure that you find the talent you are looking for. You can participate in career fairs, hold formal presentations or informal after-school events.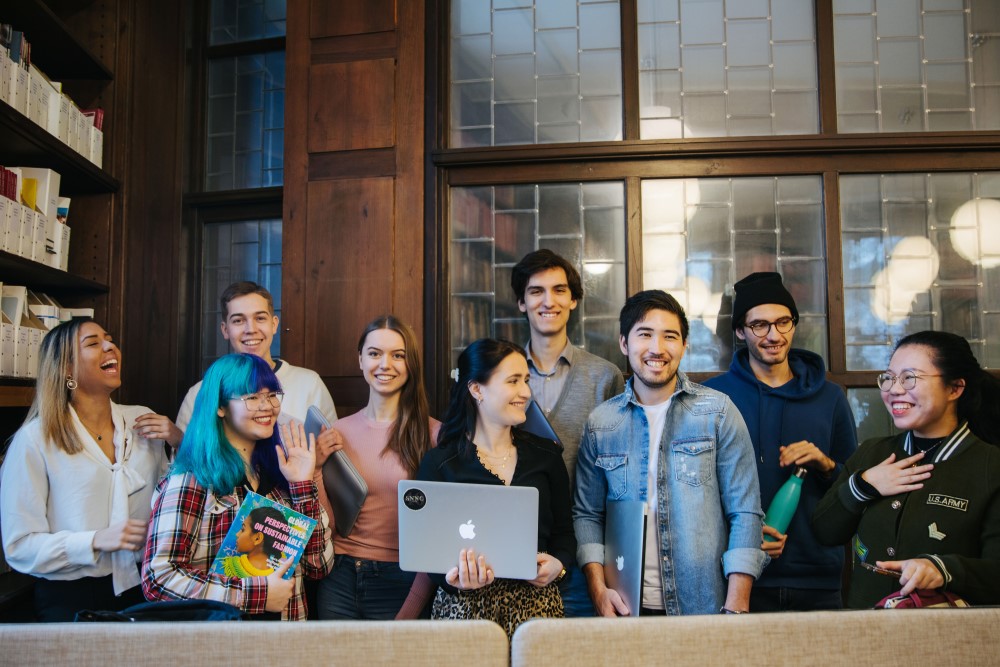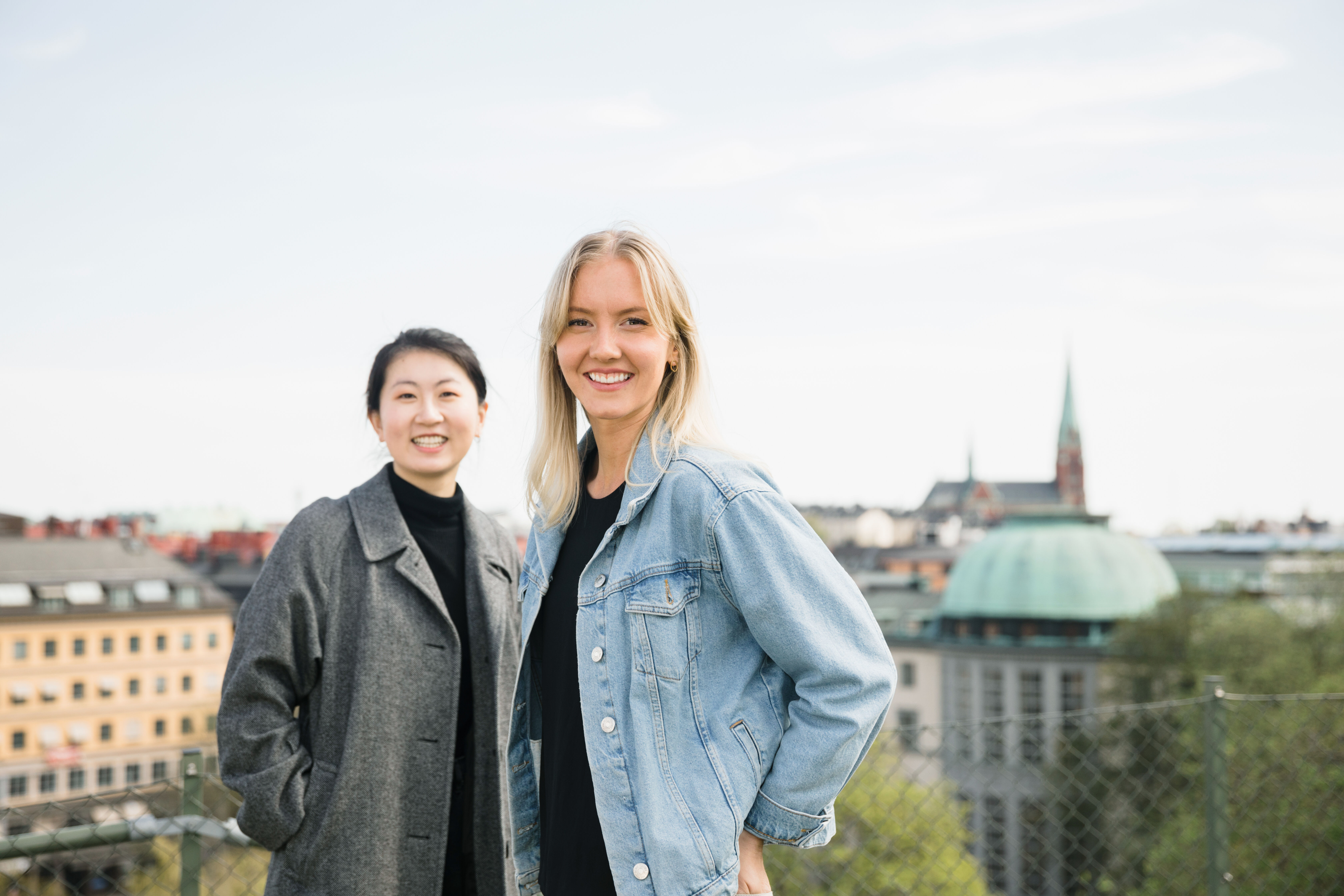 From case-cracking seminars to company cookalongs, the long-standing tradition of SASSE helping companies engage with students is a symbol of how eager our students are to make a positive impact in their careers. To find out more about the different options, get in touch with: Spencer Robild, Business Committee President (bcpres@sasse.se)
FAQ
My company already has a company page in Career Hub, how do I access it?
No need to create a new one! Contact us at careermanagement@hhs.se to add you as an administrator of your company's page.
How do I post a job ad?
To post a job on Career Hub, you log in here:
https://sse.jobteaser.com/en/company_account/sign_in
Posting a job via the recruiter link is done in 3 steps:
Provide profile information
Give a short description of the company
Create a job ad
How do students apply?
Interested students apply online in Career Hub, by being directed to your website or to an email address you provide.
What jobs do your students look for?
Internships/summer internships within all relevant areas (finance, fintech, accounting, marketing, retail management, project management etc.....)
When do students look for jobs?
Msc students start looking for summer internships as early as in September, peaking during October/November. Second year students will typically look for permanent positions during the same time but many will start their active search later and continue during the spring semester.
BSc students will typically look for summer internships during early autumn in their second year and for permanent positions all through their third year.
When can your students start work?
Graduations for both the MSc and BSc programs are in early June, so in general students are available after that. However, this differs from student to student.
Are SSE students available for internships?
Since internships are not part of the curriculum, our students are free to do internships whenever they like. However, we strongly advise them not to do it during semesters.
Can I advertise an unpaid position on the Career Hub?
We do not advertise unpaid job offers, instead we suggest you pay an intern the pro-rata equivalent of what you would pay a full-time employee doing a similar role. For ways to advertise unpaid opportunities, you can contact SASSE at bcpres@sasse.se
How much should I pay an intern?
We suggest you pay an intern the pro-rata equivalent of what you would pay a full-time employee doing a similar role. We do not approve job ads that offer no payment.
Can you recommend individual students to my company?
We do not recommend individual students to recruiters. Instead, we advise you to consider working with the student association to arrange an on-campus event where you can get to know students first-hand.
Can I advertise opportunities to alumni?
The Career Hub is open to job-seeking alumni and many actively use our online jobs board.