Mistra Financial Systems
Mistra Financial Systems (MFS) is a cross-disciplinary international research program funded by the Mistra foundation and administered by Misum. It aims to asses the potential and obstacles for employing financial markets for sustainable development, and to identify key mechanisms and required changes at the micro-, meso- and macro-level.
Sustainability Challenges and Financial Systems
The 21st century is shaped by pervasive social and ecological challenges as concomitants of economic growth. Climate change, ecosystem degradation, rising inequality or the under-provision of essential public goods are prominent examples of severe risks to human well-being, which are addressed in the United Nation's 'Sustainable Development Goals' (SDGs). Each SDG requires significant annual investments and the re-direction of financial flows from 'brown' to 'green' assets and the correction of incentives for excessive short-term profits towards the more long-term, social good. In theory, financial markets are purported to create social value by allocating capital in the most efficient way, and provide resources to individuals and businesses to make productive use of it. In practice, the financial sector is flawed by diverse market failures, poor risk management and accelerated inequality, with many households and entrepreneurs lacking access to the resources they need.
The objective of MFS is to identify the root causes of unsustainable market practices and to provide finance-based practical solutions to sustainability challenges. MFS is administered by Misum and relates to Misum's Sustainable Finance Initiative. The research program collaborates with the EU Technical expert group on sustainable finance (TEG).
The MFS Program Director is Michael Halling, Associate Professor at the Department of Finance and Sustainable Finance Initiative Director at Misum.


Five Research Streams
The research program is structured in five work streams that apply different perspectives, time horizons and analytical methods, as depicted in the two figures below.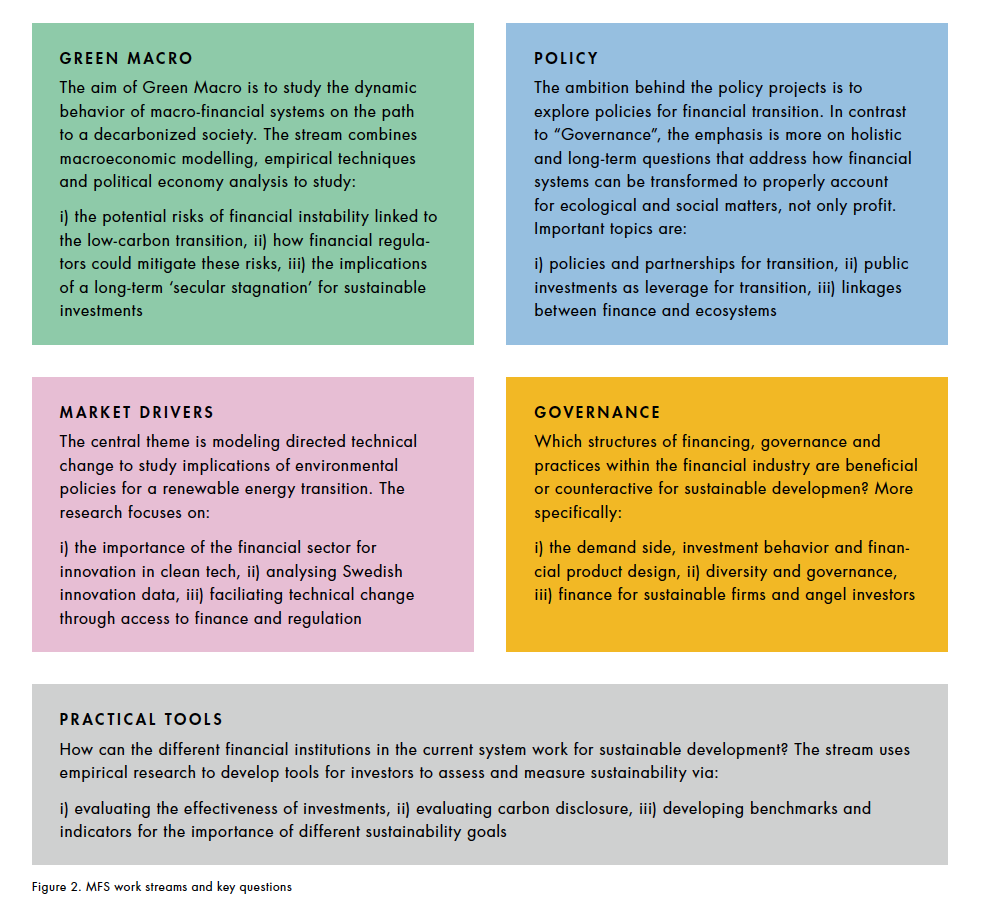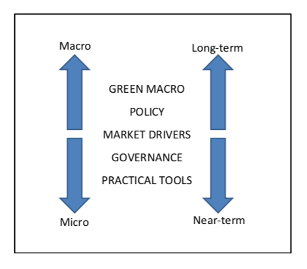 Figure: MFS research streams allocated around different levels of agency and time scale
Watch Program Director Michael Halling introduce MFS: