Misum Research Platforms since 2020
The three Misum platforms have been identified to collectively develop a systemic response to the challenges of creating markets that advance sustainable development: Human capital and macro conditions for economic and societal development, new business models, entrepreneurship, innovations and partnerships on the meso-level, and just and effective accounting frameworks and instruments to regulate exchanges and behaviours in more detail. The platforms aim to deliver cutting-edge research of the highest international standards and the research employs methods and research questions from multiple disciplines. The cross-cutting Sustainable Finance Initiative puts special emphasis on financial institutions and actors that provide the financial means sustainability transitions.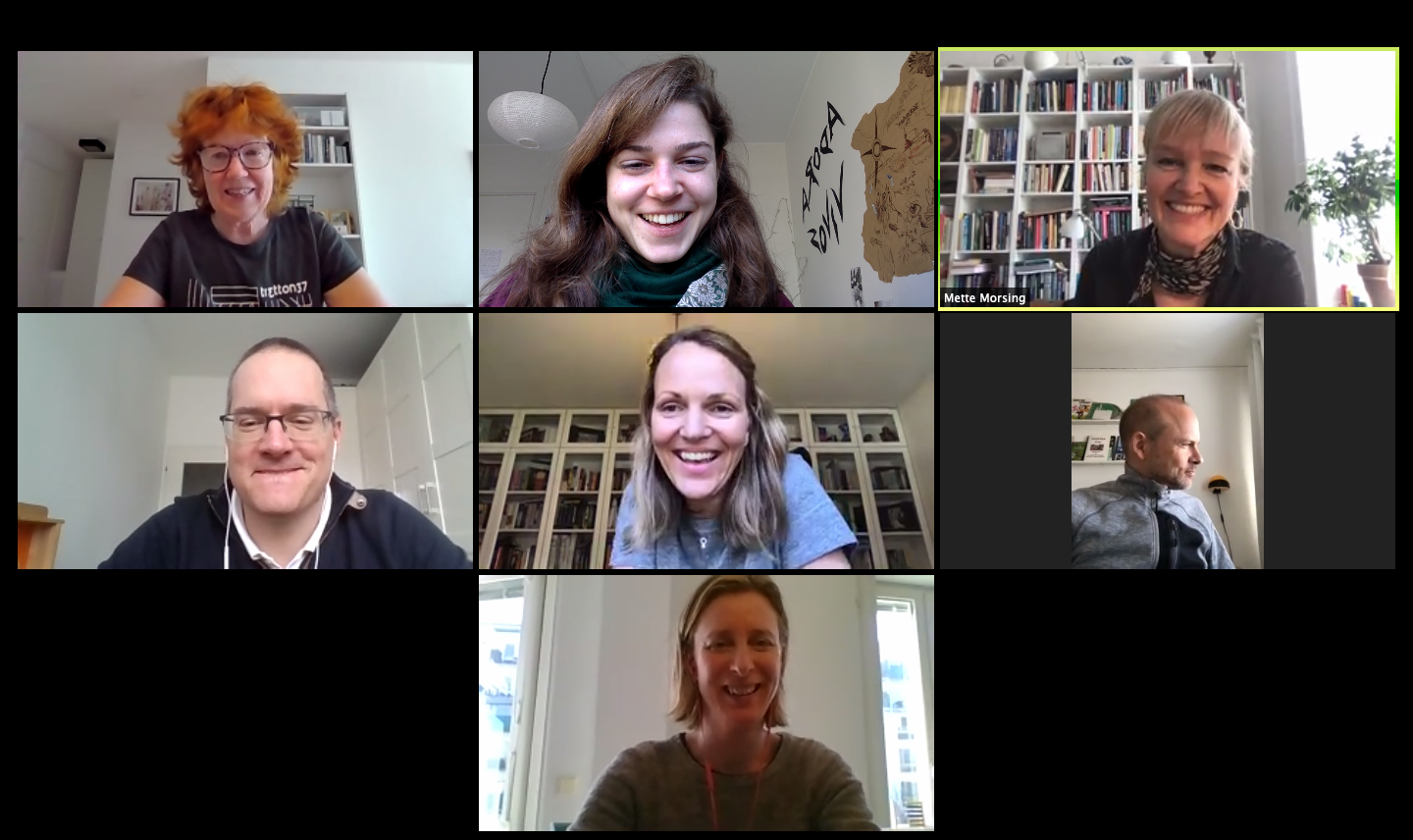 The Misum 2020 core team: Elizabeth Barratt (Administrative Director), Johanna Klatt (Research Project Manager), Mette Morsing (former Executive Director, now leader of the global UN initiative PRME - Principles of Responsible Management Education), Michael Halling (Director Sustainable Finance Initiative), Martina Björkman Nyqvist (Misum Executive Director and Director Human Capital Platform), Torkel Strömsten (Director Accounting Frameworks Platform) and Emma Sjöström (Co-Director Sustainable Finance Initiative) - in frequent dialogue via zoom.