Research
The department of management and organization rests on a strong foundation of research. The research relies upon close cooperation with the Swedish business community and public sector.
The research at the department is broad in various respects. Theoretical and methodological pluralism is important. Our research aims to address a diverse set of questions relevant to different levels of management and society at large. The research covers organizations in various phases of development, using a variety of research methods across different industries, both public and private.
The organization of research at the department is fundamentally based on research projects and research programs that span across three key dimensions: People, Organization, and Society.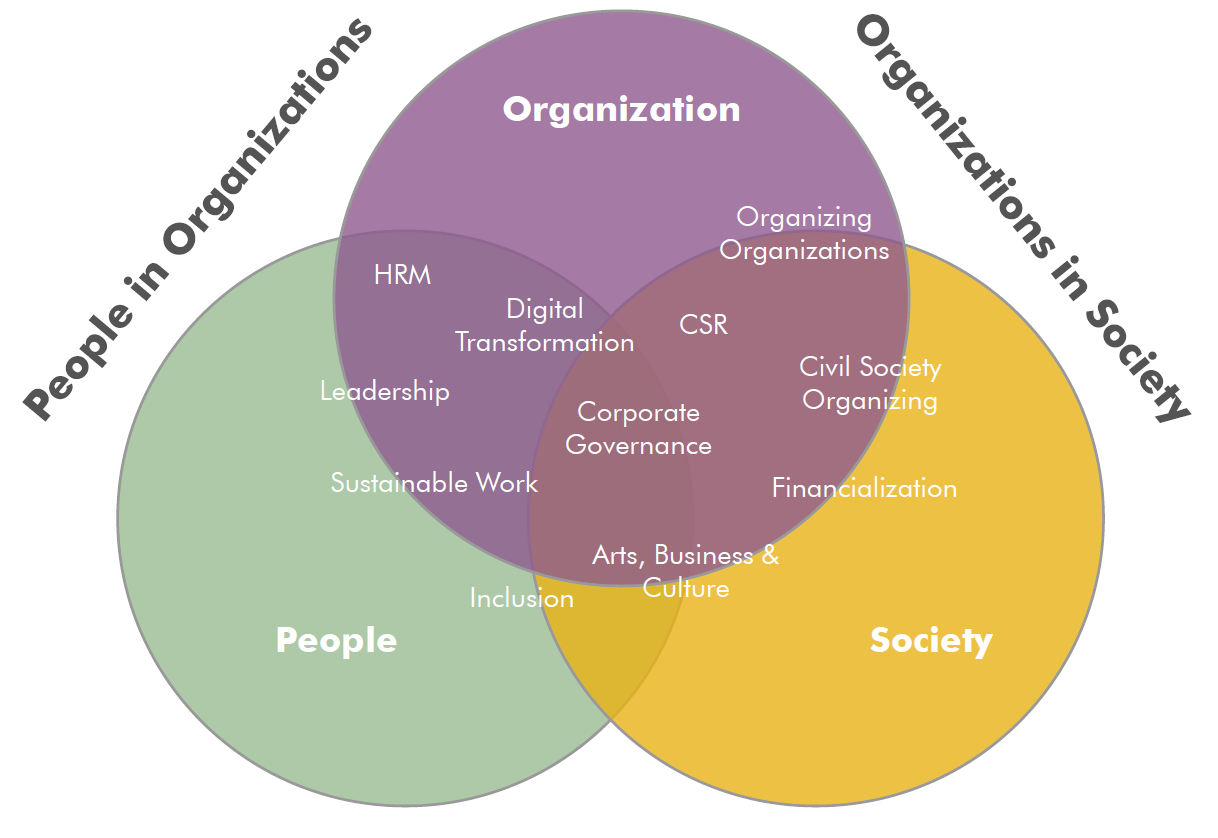 To facilitate access to information regarding these projects and programs, they have been organized into two research themes: People in Organizations and Organizations in Society.
People in Organizations
Organizations are people and people make or break organizations. This research theme is concerned with understanding the behaviours of people in organizations and how organizations affect the people and their behaviours and well-being.
Read more about projects within this research theme here.
Organizations in Society
Organizations are instrumental in shaping society. Rules for society are to a large extent set and enacted by different organizations and individuals shape society through their participation in different kinds of organizations in e.g. the civil society. This research theme focuses on understanding the roles and actions of the organizations shaping society.
Read more about projects within this research theme here.
Research Centers
The faculty of the Department of Management and Organization is also a part of various research centers with more focused, long-term research agendas. Read more about them in the links below: