The team
Meet the team and learn more about them - or find their contact information.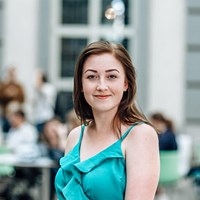 Julia has been working at SSE Business Lab since July 2018 when she started as COO. In August 2018 she became Interim CEO and was recruited to CEO in June 2019. She mainly works with coordinating the incubation and acceleration programs, with the overall strategy and managing the members and the communication.
Julia is an SSE alumna who co-founded and headed the startup Simply Events, which was incubated at SSE Business Lab in 2016. With Simply Events, she was a member of the accelerator at STING and has worked for the startup hub SUP46 during its first year of operation. During her studies at SSE, she chaired the student association's Entrepreneurship Society and was involved in the entrepreneurial fair Guldräven (former Enterprise Day).
Julia is also a board member and angel investor in Relox Robotics. In her spare time, she runs the initiative FemTech Sweden, which aims to encourage more women into STEM fields.
A great day for me:
...would start at the local brunch place with some friends. We would take a walk in the sun with some take-away coffee. The afternoon would be spent watching a musical and in the evening we would play board games and drink wine in someone's apartment.
Favorite quote:
"You're the CEO of your own life. Live it accordingly."
If I would start a company I would:
...create a platform for managing the diversity of a team. I truly believe the most valuable aspect of a business is its team, and diverse teams consistently overperform. However, managing the challenges of a diverse team is much less spoken about and even more difficult to work on without the knowledge and support. I think there's a lot of work that is done by equality and diversity consultants that can be made available to more with the power of technology. (Do you have an idea like this - please reach out to me!)
Isabella Melkersson
Partnership Manager
isabella.melkersson@hhs.se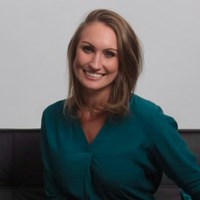 Isabella joined as the second full-time resource at SSE Business Lab in May 2019 and works mainly with partnerships and alumni relations.​
Isabella has a background in project management and entrepreneurship. She has a degree in Accounting and Business/Management from Stockholm University where she was active in the Entrepreneurship Society and has been working with business development at BMW since graduating.
Isabella brings experience within project management from a previous career within media production and background as an entrepreneur, having founded the lifestyle magazine Köksliv.se. With this background, she has a very good understanding of what it takes to be successful in helping startups achieve their goals and is working to take the partner network at SSE Business Lab to the next level.​
In my spare time, I keep a lookout for gemstones on auction sites, I dream of owning a castle, celebrate moments - big or small, and spend time with my precious family and friends. I also have a tendency to amuse myself with coming up with new business ideas and discussing these with enthusiastic friends.
Favorite quote:
"The more you celebrate your life, the more there is in life to celebrate".
If I would start a company I would:
...most probably start some sort of epicurean lifestyle brand. I'm mesmerized by beauty and believe the world needs more of it.
Andreas Johansson
Program Manager
andreas.johansson@hhs.se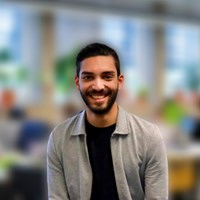 Andreas has been working with SSE Business Lab since January 2020, where he as Program Manager, is responsible for the three programs Ideate, Activate and Incubate.
Before joining SSE Business Lab, Andreas worked at the Swedish-American Chamber of Commerce, New York. There he was part of the team that launched Gateway, a co-working space and innovation hub for Swedish and Scandinavian companies establishing in the US. Being part of the Business Services team, he assisted these companies in their efforts to gain traction and grow on the US market.
Andreas brings relevant experience from SACCNY and Gateway, his previous job at Söderberg & Partners where he worked with Business and Product Development, as well as his education in Business & Economics from SSE.
A great day for me:
...would definitely be spent watching Djurgårdens IF if they are playing, either football or hockey. If they aren't, you'll probably find me hanging out with friends, discussing the geopolitical intricacies of the Israeli-Palestinian conflict (or sports, depending on which mood we are in).
Favorite quote:
"Worrying is like paying a debt you don't owe."
If I would start a company I would:
...start a business which helps you insert topical and timely puns into your copy. I don't think I would have much success doing it, but it would be great fun!
Michelle Riedenfalk
Associate Program Manager
michelle.riedenfalk@hhs.se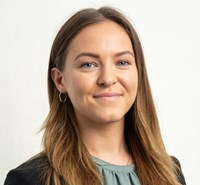 Michelle joined SSE Business Lab in August 2021 and works part-time as Associate Program Manager. She is responsible for the three programs Ideate, Activate and Incubate.
Michelle has a background in international business and project management, having amongst other worked at the Swedish Chamber of Commerce for the UK where she created value for member businesses and organised all the events and programmes. She also currently studies her MSc in International Business and CEMS MIM at SSE.
Amanda Einberg
Associate Partnership Manager
amanda.einberg@hhs.se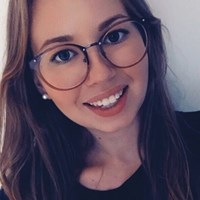 Amanda joined SSE Business Lab in January 2022 and works part-time as Associate Partnership Manager and works mainly with partnerships.
Amanda has a background in entrepreneurship and international business through her soon completed Bachelor degree in International Business Management as well as her minor in Law at Richmond the American International University in London, United Kingdom.
She has spent the last eight years in London and has a passion for business development. The passion was established during her childhood when observing her father founding his own startup as well as during her career at H&M. Through crafting her academic work and starting her journey at SSE Business Lab, she has a dream of founding her own company one day.
Favorite quote:
"If it does not challenge you, it will not change you."
If I would start a company I would:
… create a community wheel for support connections, a platform established to build relations between communities on a global level.