Riverbed
Andreas Eriksson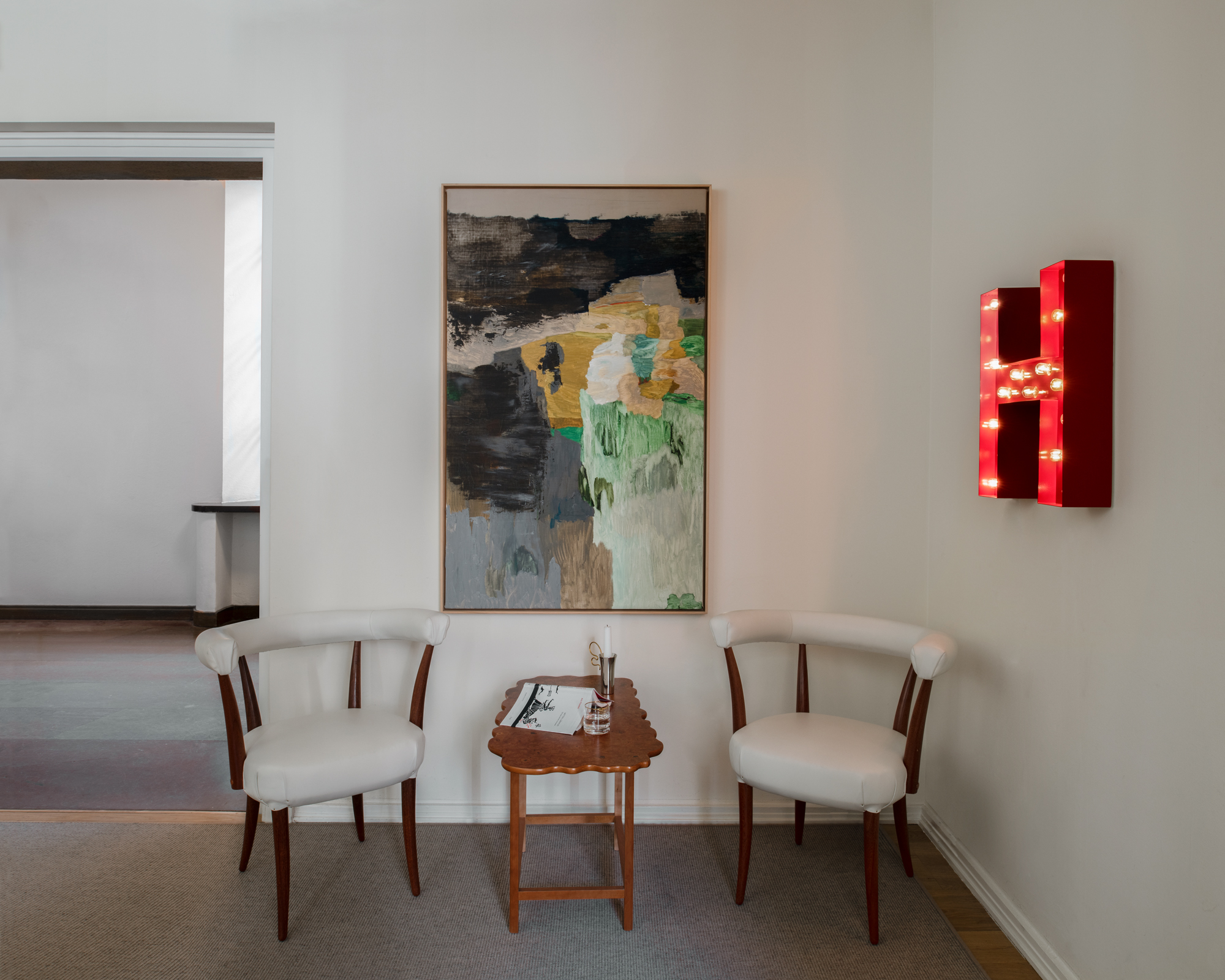 Andreas Eriksson is one of Sweden's most prominent painters. His practice is highly expansive, encompassing a wide range of different media, including painting, photography, sculpture and installation. Eriksson's works often appear quit and understated; yet they are belied by a poetry and deep-seated significance, which has a lasting effect on the spectator. Since 2000, he lives in Kinnerulle, Sweden, in a house situated in the midst of a forest. Small events and phenomena from his everyday life and from the natural world around him. His work hover enigmatically

The paintning Riverbed was part of an exhibition at Stephen Friedman Gallery in 2016 with the title "Röta, bråka, skäkta och häckla", which is Swedish for the four stages of the linen-making process, and is left intentionally abstract for a non-Swedish speaking audience.
Painting and weaving have long been simultaneous activities for Eriksson and in this series of paintings he explores the relationship between the two distinct practices. Eriksson's painting has often used layering to create texture, as the pigment is built up or scraped away. Overlays of paint form depths of intense colour and shade. In the same way, the bunching together of the yarn in the weaving forges pools of light in the intricate surface. The tapestries appear painterly, while the paintings become sculptural. Textures, layers and densities are explored to great effect in both media.
In 2014-2015 Eriksson was the subject of a major solo exhibition which toured from Bonniers Konsthall, Stockholm, Sweden to Trondheim Kunstmuseum, Norway; Centre PasquArt, Biel, Switzerland and Reykjavik Art Museum, Iceland. His works are included in prominent collections internationally including the Gothenburg Museum of Art, Sweden; Moderna Museet, Sweden; Skövde Art Museum, Sweden; National Public Art Council, Sweden; Sundsvall Museum, Sweden; Uppsala Art Museum, Sweden; MUMOK, Vienna; FRAC, Auvergne, France; Centre Pompidou, Paris, France; Nasjonalmuseet, Oslo, Norway
Photo: Mikael Olsson