Bachelor Program in Retail Management
The BSc Program in Retail Management (180 ECTS credits) is a unique specialized business & economics program with a strong focus on retail. The program is fully in English and open for international students.
From day one, the Retail Management Program is specialized on retailing, while also containing the same content students normally receive at all business schools, including, economics, marketing, accounting, management, strategy, etc. Many courses are adjusted to provide both general and retail-specific content.
All teaching is conducted in English. During the first two years, a semester at the Retail Management program typically includes four to five courses. During the third year, students take fewer courses but write two larger reports, a company project within the Applied Retail Track and their Bachelor thesis. The activities in the Applied Retail Track and the Antonia Ax:son Johnson Tutorial run in parallel with the classroom courses over three years. The degree will qualify you to apply for certain specializations within Master programs at SSE or a Master program at another college or university in Sweden or abroad.
The Applied Retail Track
The Applied Retail Track is a course where theory and practice are combined and a unique interaction between students, faculty, and companies is established. Ten retail clubs (one for each partner company) comprise the track. Each retail club consists of 15–20 students from all years in the program, company representatives, and a faculty member from SSE.

The core teaching formats on the Applied Retail Track comprise half-day workshops and company visits, in which all students in a retail club participate. Additional activities, such as theme lectures, career planning (year 2), and a company project (year 3) complements these core formats. The course gives companies and students a great opportunity to get to know one another and to exchange ideas and share experiences.
Antonia Ax:son Johnson Tutorial Program
The Antonia Ax:son Johnson Tutorial Program focuses on offering a more personalized learning experience for students. It seeks to convey general knowledge and develop intellectual capacity, complementing the academic and practical content of the Applied Retail Track. Students will be invited to discuss their experiences and reflect on their own development with a tutor. Tutors will be faculty members with whom students interact on courses and the Applied Retail Track.

SSE Business Lab
Are you interested in entrepreneurship and want to start your own company? SSE Business Lab is Stockholm School of Economic's very own incubator open to students in all programs. You will get all the help you need to grow your entrepreneurial skills and succeed with your business idea. One of the many companies that have come out of the SSE Business Lab is fintech giant Klarna. Read more about SSE Business Lab here.
Enter the employment market
After graduation, those who want to enter the job market will have excellent, interesting employment and assignment opportunities. The Applied Retail Track gives students an inside perspective into different career opportunities within retailing and allows them to start building a network in this field. Several of the companies participating in this track offers job opportunities and careers in Sweden and internationally. Those who have graduated from the school work in a variety of industries and fields. They are, for example, brand managers, key account managers, entrepreneurs, project managers, PR consultants, marketing researchers, marketing managers, controllers, and management consultants.
Retail knowledge is not only in demand in the traditional retail sector. After your education, your skills will also be applicable to working in the manufacturing or service sector, or working as a brand, product or expansion manager. You will also be qualified to work in any business that increasingly invests in stores, such as banks, insurance companies, automotive companies, and mobile operators, the choices are many.
According to our BSc Employment Report 2020, more than 90 percent of the students choosing to enter the labor market following graduation secured a job within three months. Read more here!
Career Opportunities
Students who have completed the BSc Program in Retail Management work in a variety of industries and fields. They are for example:
Category Managers
Brand Managers
Merchandise Managers
Key Account Managers
Project Managers
Business Developers
Management Consultants
Analysts
Business Controllers
Entrepreneurs
Marketing Managers
Customer Insight Analysts
Want to know more about the (research) Center for Retailing? Visit them here!
Who is the student choosing Retail Management?
You are more interested in the business side of business and economics, because the Retail Management program has more courses in marketing, management and accounting compared to economics and finance.

You are interested in sustainability, digitalization and the changes, you are interested in being part of a small program with 60 students. You also like to engage with researchers on an one-on-one basis cause that's what we provide in the tutorial program. You get to meet your teachers individually to discuss your development and the topics that we cover in the classroom.

You are also interested in engaging with business people cause we provide a lot of opportunities for that throughout the education.

/Fredrik Lange, Program Director
Student Interview: Arian Tavassoli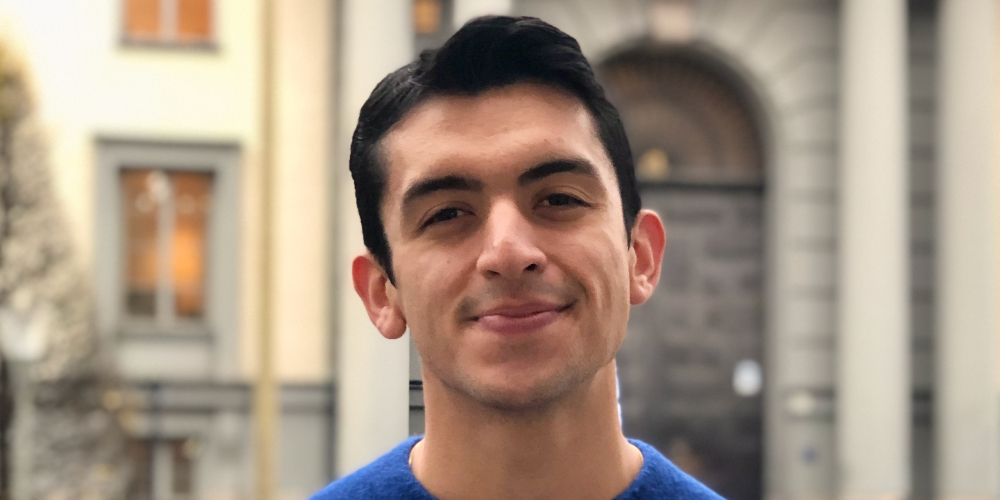 Read the full interview here.