Bachelor program in Business & Economics
The BSc program in Business & Economics is a broad and deep 3-year program for business-minded students with high career ambitions within business, finance, economics, innovation, and entrepreneurship. 95 % of our Bachelor students have jobs within 3 months of graduation. The program is fully in English and open to international students. It is tuition free for EU/EEA/Swiss citizens. Several scholarships are available to students from other countries.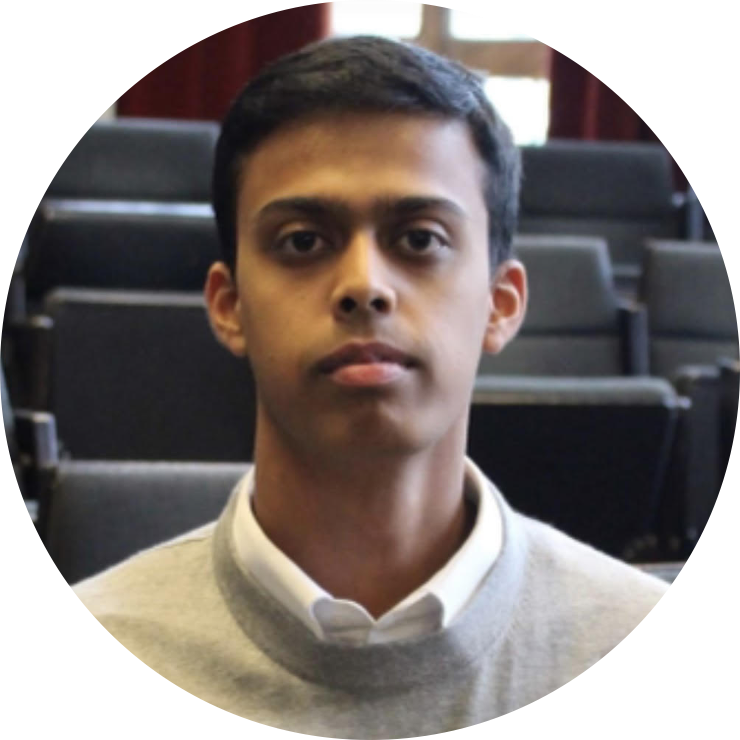 Savya Gupta, India
Student, BSc in Business & Economics

"The Business & Economics program offers an unwavering commitment to fostering critical thinking, innovation and global perspectives, empowering me to tackle the complex challenges of the modern world through cutting-edge education."


Emma Olsson, Sweden
Student, BSc in Business & Economics

"Studying the Business & Economics program has given me completely new perspectives, useful knowledge and friends for life."
Program structure
The Bachelor program in Business & Economics gives you a broad and firm knowledge within the field of business as well as economics. You will gain in-depth understanding of the economic factors that affect both society and organizations. You will also develop strategic and analytical skills in how economic factors can be influenced in order to reach desired goals.

Semesters 1–3 provide you with a solid foundation through a wide range of mandatory courses:
Accounting I: Understanding Financial Reports
Accounting II: Analyzing Performance
B&E Reflection Series
Business Law I
Business Law II
Data Analytics I
Data Analytics II
Data Analytics III
Economics I: Microeconomics
Economics II: Macroeconomics
Finance I
Finance II
Global Challenges I
Global Challenges II
Innovation
Management I: Organizing
Management II: Leadership
Marketing
Strategy

Semesters 4–6 let you customize your degree through 1 or 2 of these specializations:
Accounting & Financial Management
Economics
Finance
Management
Marketing
You also choose from a wide range of electives based on your interests.

If you have a strong interest in entrepreneurship, we strongly recommend you to also check out our very own startup incubator, SSE Business Lab.

You also have excellent possibilities to go on an exchange semester at one of our more than 100 prestigious partner universities around the world.

Companies and organizations are present throughout the program through guest lectures, live business cases, and projects to bridge the gap between theory and practice.

See the full program structure including all courses, specializations, and electives.
Excellent career opportunities
The BSc program in Business & Economics opens the doors to a wide range of careers and advanced studies. SSE is highly ranked and 95 % of our Bachelor students have jobs within 3 months of graduation while 83 % receive a job offer before graduation. Many receive job offers from our more than 100 partner companies, while others continue their studies on the Master's level.

During your time at SSE, you are offered career coaching, CV/resume training and job interview training. You also have access to the SSE Career Hub with many positions and internships available exclusively to SSE students. Find out more about career support for students.

Our graduates typically go onto having successful careers within business, entrepreneurship, government, and NGOs. Here are some examples of our graduates' positions:
CEO

Entrepreneur

CFO, Financial Analyst, Head of Investor Relations

Marketing Manager, Brand Manager

Business Consultant/Management Consultant

Head of Sustainability

Minister, Policy Advisor

Journalist
Meet our BSc in Business & Economics graduates and download our employment reports.
Chat with Business & Economics students
Want to receive important updates?
Want to receive important information, updates and invitations to events? Subscribe here.