Handels for future!
Lars Arrhenius´ video artwork is a playful yet serious portrait of the Stockholm School of Economics – an interpretation and ideal image, simultaneously. It depicts the school's relationship to the environment and the important sustainability issues that Lars was so engaged in. It was with great sadness that, in the spring of 2020, we learned that Lars, our friend, had passed away. The commitment Lars showed when creating the video was glowing.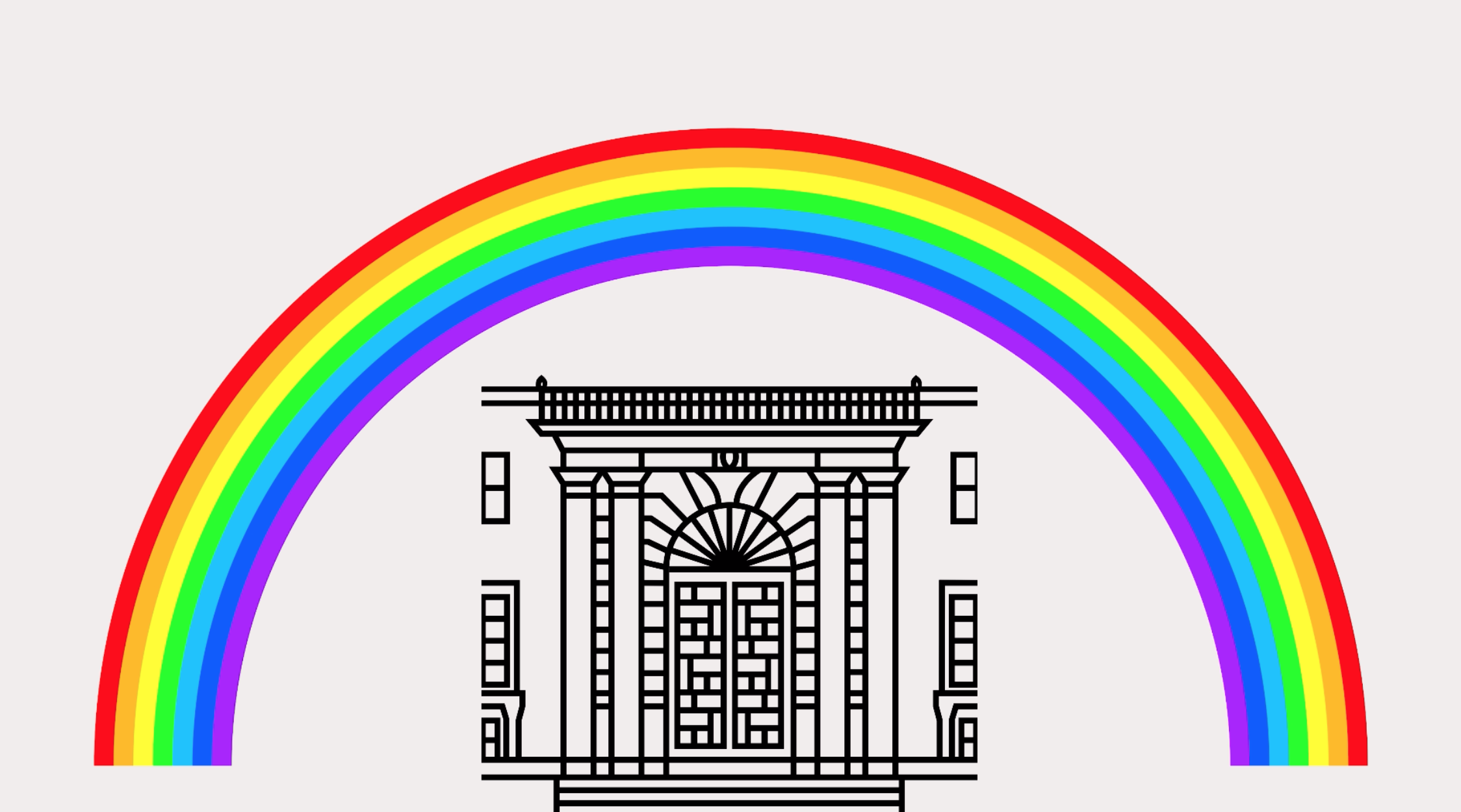 Video, 7:08 min
Lars Arrhenius´ (1966-2020) video artwork Handels for future! (2019) is on permanent display i the corridor on floor 3, Sveavägen 63 and at House of Innovation on Saltmätargatan. Lars, who passed away right before we were to inaugurate the artwork, was a close friend to SSE Art Initiative. His work brilliantly translates our hope that art will help with injecting even more hospitality and creativity into our house.
Tradition meets the optimism of the future in his playful vision of the school as a friendly and transparent doll´s house. Lars helps us present our school to students and faculty focusing on scientific work but always in a human, empathic and joyful mood. Our world faces serious global challenges to be tackled and managed by future decision-makers that we set out to educate. Lars´work welcomes the joy, intelligence and creativity of all new students joining us at Sveavägen 65.

"Lars Arrhenius was an artist who stretched across all frontiers, he was audacious, unhindered by genre boundaries, driven by genuine curiosity, humour and community involvement," says Lars Strannegård, the school's president. "It is so sad that Lars is no longer among us. The memory of him remains, and his loving interpretation of the Stockholm School of Economics will be tenderly cared for."
Handels for future! was made possible by a donation from alumni Lars Bane and Staffan Olsson.
The artwork is on permanent display on House of Innovation, Saltmätargatan, and in the corridor on floor 3, Sveavägen 65.
Graphics: Josefin Gahmberg and Clara Lindström at Bäck Studio
Animation: Johan Forslind, Kalle Sandzén