White Noise
Emmanuel Van der Auwera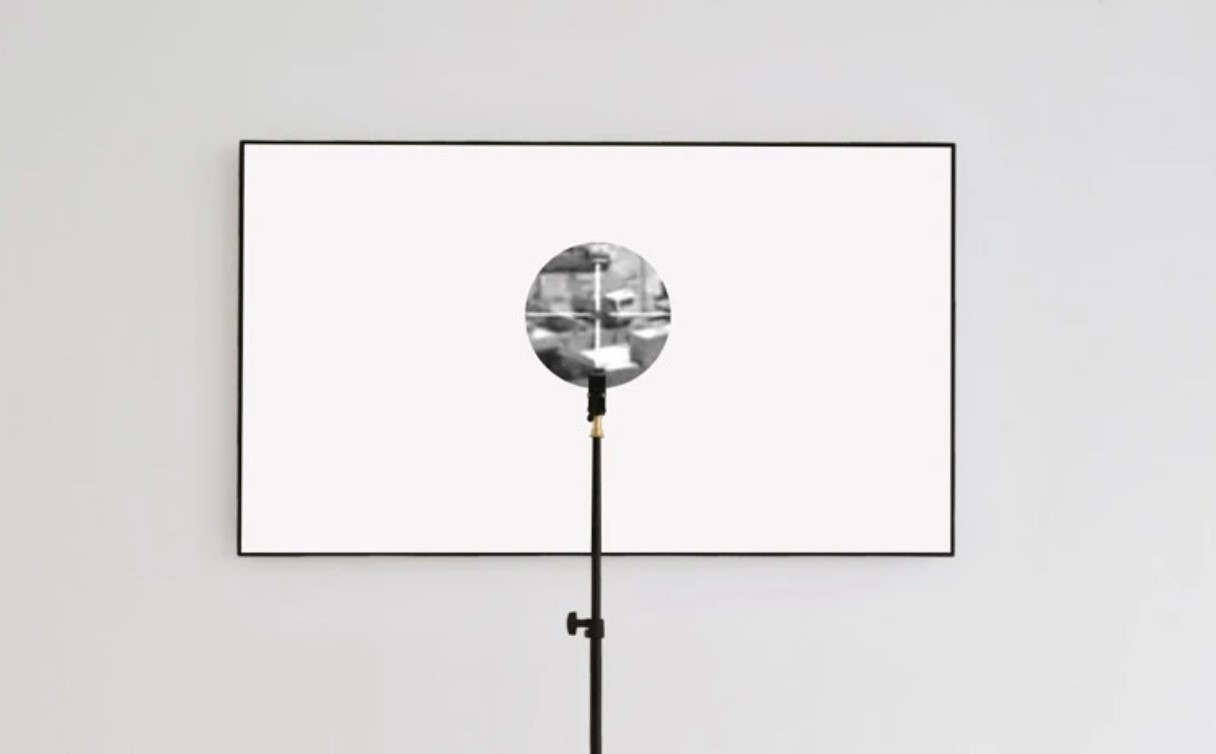 White Noise (2018) is a multimedia installation that consists of a 46-inch LCD screen (which has been manipulated by the artist so that the images that play on it become invisible to the human eye), a 48-minute video loop and a tripod that holds a round piece of plexiglass.

The screen looks white and empty at first, but when the viewer concentrates on the plexiglass in front of the screen the hidden film buried under the white light becomes visible. It is a classified video that was leaked to the public showing violent content when a helicopter shoots at a group of people. White Noise is part of Van der Auwera's series VideoSculptures, which all deal with media aesthetics, obsessive opinions and what is accepted as reality. The content looped on the screen is from the video shared by Chelsea Elizabeth Manning via Wikileaks, and it´s documenting airstrikes in Baghdad.
White Noise raises questions on passive spectatorship vs active observation, information, technology, distance, life, war, computer games and media aesthetics.
SSE student Emma Johnson about White Noise
Emmanuel Van der Auwera (b. 1982, Belgium) lives and works in Brussels, Belgium. Through filmmaking, video sculpture, theatre, printmaking, and other media, Van der Auwera sets up encounters with images that provoke a questioning of our visual literacy: How do images of contemporary mass media operate on various publics, and to what end? With the formal rigor of a logician, the artist dissects the structure of images; researching how they are engineered, mastering specialized industry techniques, and intervening on their protocol. In so doing, Van der Auwera brings us no closer to a monolithic truth of images, but constructs new paradigms for reading and understanding our relationship to them.