Athila, Grünstein, Nobel
Denise Grünstein, Eija-Liisa Athila and Jonas Nobel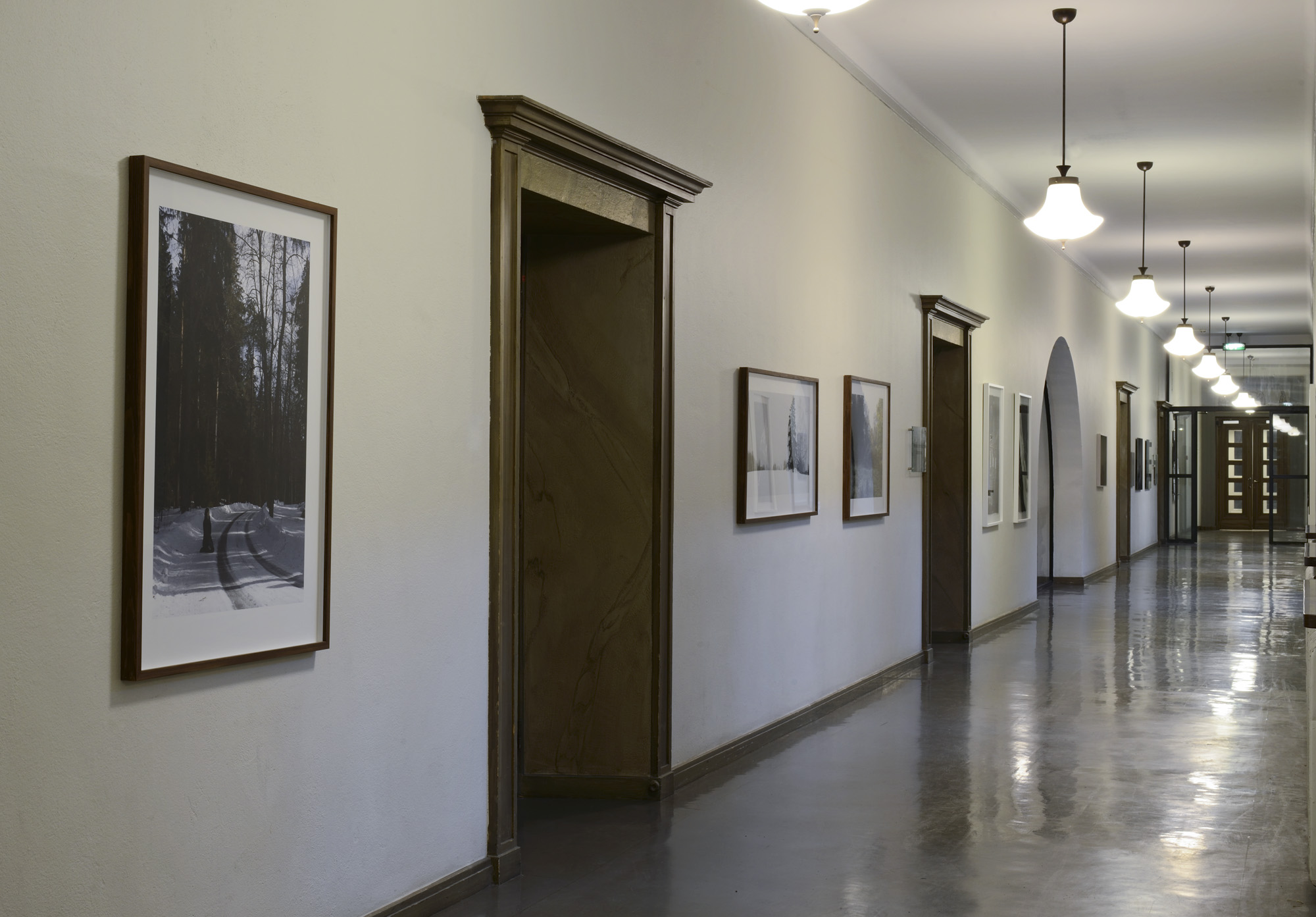 Photo by Mikael Olsson
Eija-Liisa Ahtila (b. 1959, Hämeenlinna) is one of the most internationally renowned Nordic contemporary artists. Three works in the exhibition was selected from herphotographic series "Instruments", featured in the exhibition "Studies on The Ecology of Drama".
Studies on the Ecology of Drama (2014) can be seen as a performance for and with the camera. It is a practical, representational philosophical meditation upon the inability of our anthropocentric depictive tradition to reach beyond the human realm. Experiences from previous works are brought to bear here, and the narrative is built upon instances that have been opened up over the years. The surrounding projected space is an entire panorama that encompasses the viewer within it. The story functions centrifugally, envelopes us, physically and narratively, to then break apart piece by piece.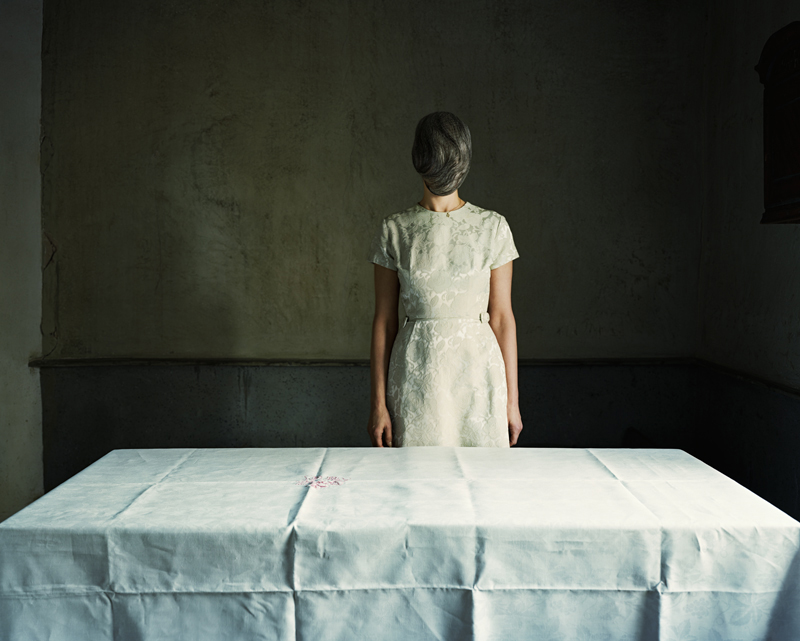 Image courtesy to the artist Denise Grünstein
The exhibition featured five works from Denise Grünstein (b. 1950, Helsinki); four from her series of photograph "Wunder/Winter" - which she developed alongside each other in the same period. While previously having made series of images at exotic locations and on journeys, this time Denise Grünstein used her local environment; Wunder was shot in her studio and Winter in her greenhouse. Instead of looking outwards, the artist turned her gaze inwards and created surreal figures and worlds that depict emotions and moods in a metaphorical way and also play with proportions and scale
In addition, the exhibition also contains and one photography from the series "Figure Out", which consists of ten large-scale color photographs, discussing desolving borders between male and female, dream and reality, nature and culture.
The finishing works, by Jonas Nobel (b. 1970, Uppsala), added a social perspective to the exhibition, consisting of four coal drawings from the interdisciplinary artist Jonas Nobel's exhibition "Katedral? Fabrik?".
Jonas Nobel's artistic expression is normally presented in a conceptual narrative where actual references are manifested in multiple layers. The material usage and technique deliver thought provoking points that addresses socio-economical subjects with an humororistic undertone. The exhibition "Katederal? Fabrik?" contains a paraphrase on the Gutenberg print press, is extensively hand crafted and fabricates a mass production of analog clipart with cathedral-like silhouettes.
The exhibition was produced in collaboration with Galleri Charlotte Lund and SASSE Art Division.