The Great Bear
A film by Jenny Holt about the aesthetics of farm work, created in cooperation between an artist, workers, animals and a landscape. A reminder of how easy it is to embark on abstractions, theoretical assumptions or romantic fantasies when it comes to work, and more specifically, a farmer's work.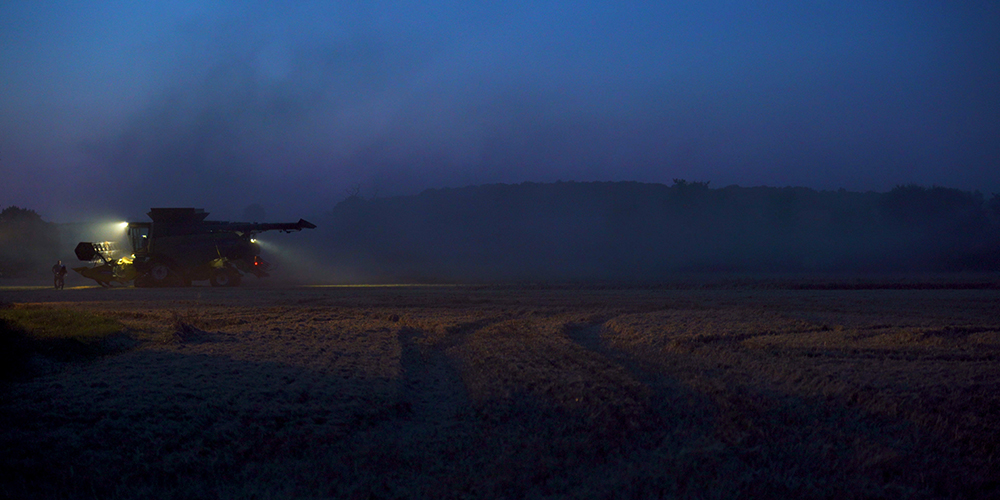 Jenny Holt's The Great Bear is documented with workers in and around the town of Thrapston in Northamptonshire, UK. The place might be traditionally portrayed as a rural area with both farming and market identities. Thrapston, today a small city with around 6 000 inhabitants, got its market charter in 1205 and is located at the junction of two major routes. It also has a bridge passing the river Nene, and up until the 1960's it had two railway stations. The area has a network of roads, and all this together has brought about a growing logistics economy as well as – in modern times – an international workforce.
The Great Bear is based on Jenny Holt's research, done by participant observation and through intimate conversations with farmers of the English Midlands. She acknowledges contemporary conditions of work but aims to account for a poetical reality shaping the essence of farm work. The more nostalgic, utopian or ideological temptations are bracketed, the clearer do we sense something inherent in all sustainable economic action. The poetical power of work!
Jenny Holt has a background in visual arts practice as well as television documentary production for the BBC, Discovery Channel and Channel 4, among others. She leads a filmmaking program at Manchester School of Art. The film is supported by Jerwood Arts and Arts Council England.