Erna
Maria Friberg
The video entitled simply Erna opens with a view of foam waves lapping at the shore. For the artwork Friberg has chosen a lava sand beach on the coast of Iceland. Often the power of the elements subdues Friberg's subjects. Here too, nature is a humbling force. Instead of a figure, there remains only the suggestion of someone who has disappeared from the frame. The shoes half sunken into wet sand implies that their wearer, realizing the futility of walking in heels on sand, has carelessly tossed them aside. They float about momentarily before being drawn into the sea.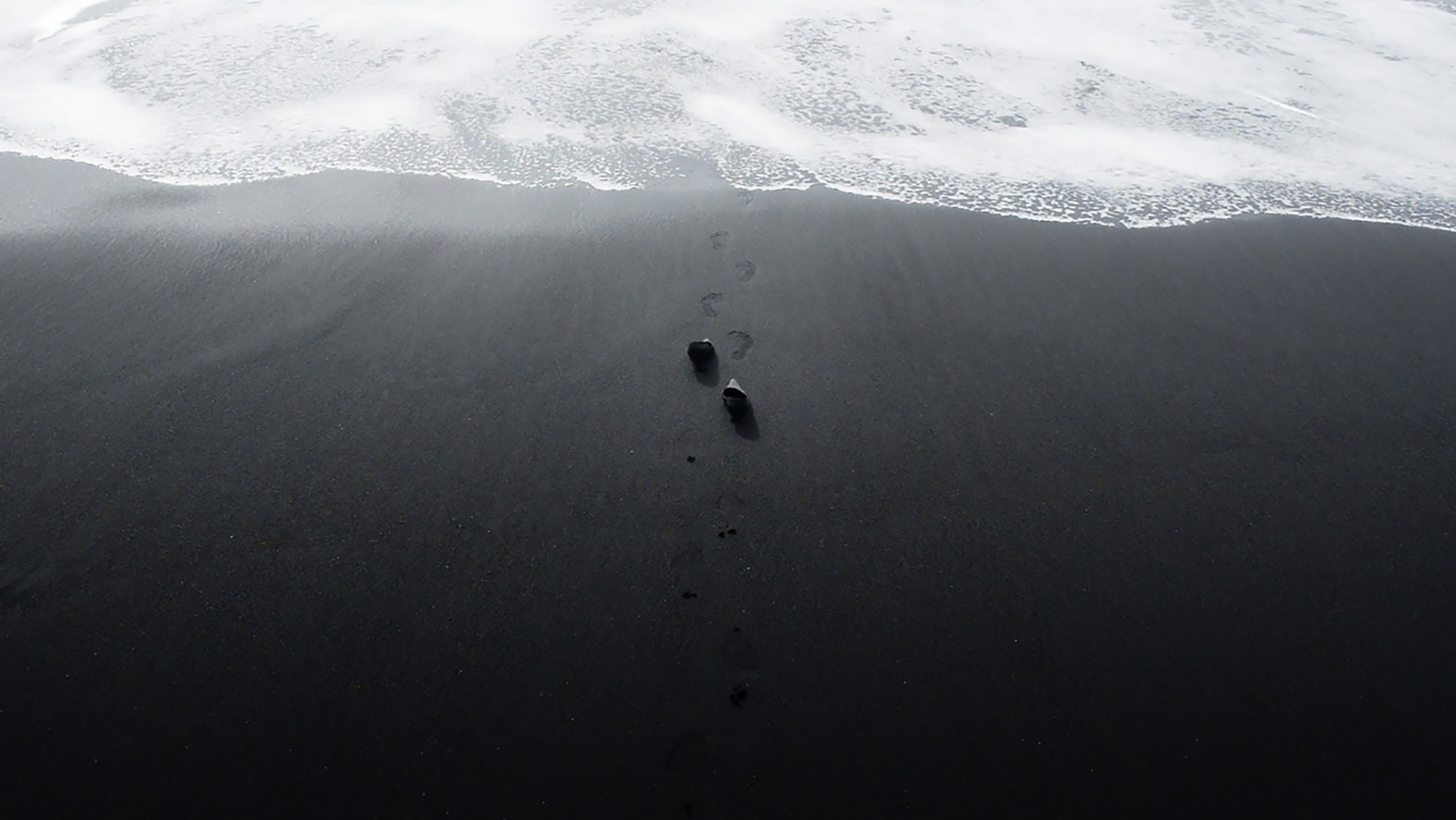 Who was Erna, we ask? Erna represents the countless women who have struggled against convention. Erna was clever, influential, and a visionary. In fact, she was an important figure in Sweden, Friberg's home country. Making this work has been especially meaningful for Friberg because its creation has acknowledged Erna Hasselblad's accomplishments, from one woman to another. Moreover these artworks are decidedly existential, evoking us to reflect upon the significance of our own lives. It is this meditative quality that places these works firmly within Friberg's oeuvre.
Erna Hasselblad aided in the development of the highly regarded Hasselblad camera. She was a founder of the Hasselblad Foundation, and she helped to establish the prestigious Hasselblad photography award. In 2014 Maria Friberg was commissioned by the Hasselblad Center in Gothenburg, Sweden to honor her memory.
Michelle Marie Roy