Does Sweden benefit from providing development aid and what does research really say about the effects of development aid?
04 February, 2022
There are claims that development aid is ineffective and does not yield results. What does research say about the effects of development aid? SITE Deputy Director and researcher Anders Olofsgård provides his insights in the latest episode of "Biståndskvarten - Om forskning och fakta" by ForumCiV.
In the latest episode on aid policy from ForumCiv, Anders Olofsgård and Anna Stenvinkel (Secretary General, ForumCiV) discuss what economic research has to say about the effects of providing development aid. Anders also shares his insights on whether Sweden really benefits from providing development aid or not:
I have never seen any research that tries to give a complete answer to that complex question. There will be a lot of challenges in estimating the opportunity cost of aid financing for instance. So, how do we assess this? Of course, there are many areas in which one can reasonably argue that positive impact is likely to exist. In areas of poverty reduction and investments to meet different types of global challenges for instance. We are currently talking about vaccines and pandemics. We talk about the climate and so on. In all of these areas development aid can help not only people in partner countries, but also us as donors in the long run.
Anders Olofsgård
Associate Professor and Deputy Director, Stockholm Institute of Transition Economics
Watch the interview (in Swedish)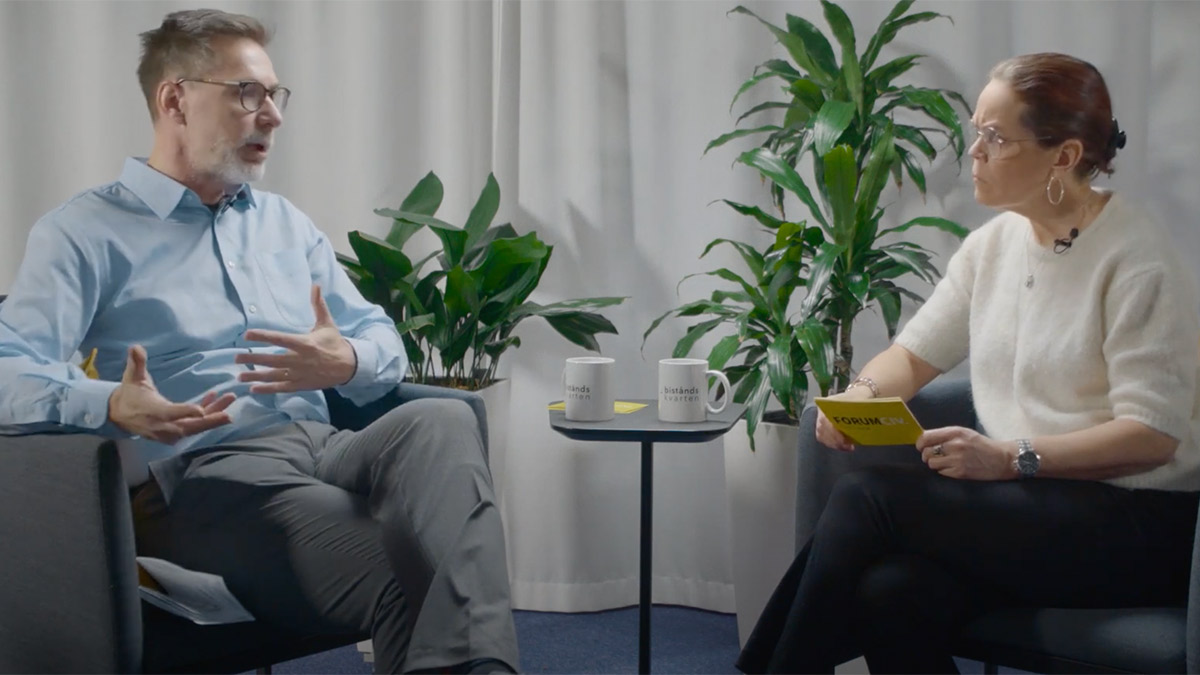 In the photo from left: Anders Olofsgård and Anna Stenvinkel.