BI-SHoF Conference 2022
The Swedish House of Finance is hosting the 8th BI-SHoF Conference on asset pricing and financial econometrics in Stockholm. The BI-SHoF conference is a collaboration between BI and the Swedish House of Finance alternating between Oslo and Stockholm.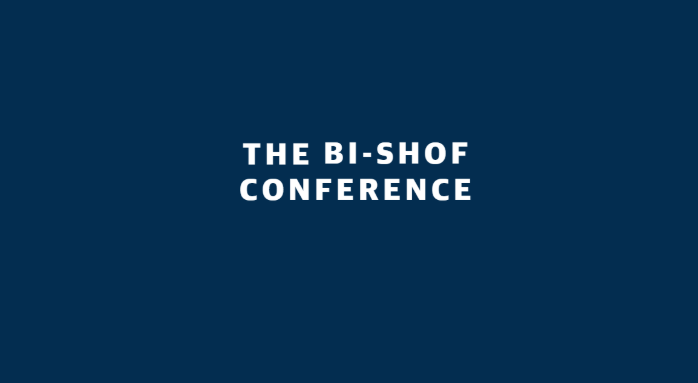 This conference is an opportunity for academics from all around the world to catch up and discuss importance of new findings in asset pricing.
Each paper has 45 minutes, which are divided as follows:
25 minutes for the presentation,
15 minutes for the discussant,
5 minutes for the presenter to reply to the discussant, and take questions from the audience.
Program
Friday June 10
| | |
| --- | --- |
| 09:30-10:00 | Registration and coffee |
| | |
| 10:00-10:05 | Welcome and opening remarks |
| | |
| Session 1: Chair: | Per Strömberg (Stockholm School of Economics) |
| | |
| 10:05-10:50 | Discount Rates: Measurement and Implications for Investment |
| | Niels Gormsen (Chicago Booth) |
| | Discussant: Augustin Landier (HEC Paris) |
| | |
| 10:50-11:35 | Asset Allocation and Returns in the Portfolios of the Wealthy |
| | Cynthia Balloch (LSE) |
| | Discussant: Mehran Ebrahimian (SSE) |
| | |
| 11:35-11:45 | Coffe break |
| | |
| 11:45-12:30 | Dynamic Asset (Mis)Pricing: Build-up vs. Resolution Anomalies |
| | Jules Van Binsbergen (Wharton) |
| | Discussant: Amit Goyal (HEC Lausanne) |
| | |
| 12:30-14:00 | Lunch |
| | |
| Session 2: Chair: | Riccardo Sabbatucci (Stockholm School of Economics) |
| | |
| 14:00-14:45 | High Dimensional Factor Models with an Application to Mutual Fund Characteristics |
| | Martin Lettau (Berkeley) |
| | Discussant: Christian Julliard (LSE) |
| | |
| 14:45-15:30 | Machine-Learning the Skill of Mutual Fund Managers |
| | Markus Pelger (Stanford) |
| | Discussant: Markus Ibert (Fed) |
| | |
| 15:30-16:00 | Coffe break |
| | |
| Session 3: Chair: | Vincent Maurin (Stockholm School of Economics) |
| | |
| 16:00-16:45 | True puts, synthetic puts, and the price of crash insurance |
| | Ian Dew-Becker (Kellogg) |
| | Discussant: David Schreindorfer (ASU) |
| | |
| 16:45-17:30 | Volatility and the Pricing Kernel |
| | Tobias Sichert (SSE) |
| | Discussant: Kris Jacobs (Houston) |
| | |
| 19:00 | Dinner (by invitation) |
Saturday June 11
| | |
| --- | --- |
| 09:00-9:15 | Coffee/breakfast |
| | |
| Session 4: Chair: | Tatyana Marchuk (BI) |
| | |
| 09:15-10:00 | Dealer Networks and the Cost of Immediacy |
| | Thomas Poulsen (BI) |
| | Discussant: Ana Babus (WUSTL) |
| | |
| 10:00-10:45 | Market factor measurement error and a reevaluation of the risk-return tradeoff |
| | Lawrence Schmidt (MIT) |
| | Discussant: Cesare Robotti (Warwick) |
| | |
| 10:45-11:00 | Coffe break |
| | |
| Session 5: Chair: | Alvin Chen (Stockholm School of Economics) |
| | |
| 11:00-11:45 | A Long and a Short Leg Make For a Wobbly Equilibrium |
| | Stavros Panageas (UCLA) |
| | Discussant: Paymon Khorrami (Imperial) |
| | |
| 11:45-12:30 | Policymakers' Uncertainty |
| | Anna Cieslak (Duke) |
| | Discussant: Irina Zviadadze (HEC Paris) |
| | |
| 12:30 | Lunch |