Off Campus Access to e-Resources
This service is available for faculty, students & staff at SSE.
If you are off campus and click on links from the library web, such as databases and electronic journals, you will be prompted for your network login.

Databases and electronic journals are for your personal use solely. You must not publish, broadcast or sell any materials retrieved or use them in any manner that will infringe the copyright or other proprietary rights of the supplier.
It is not allowed to make systematic downloads using crawlers, scraping or scripts. If you are considering working with TDM – always contact the library first.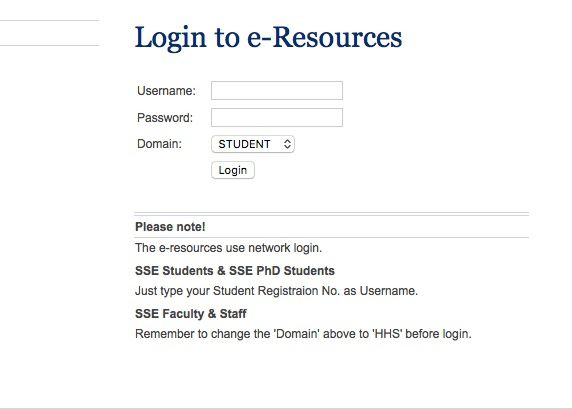 This is what it should look like when you want to login to a database outside of campus.
Students - Login with your student number and password. Choose domain Student.
Staff - Login with your network login. Choose domain Hhs.