Mycket stor ökning av sökande till våra kandidatprogram
17 April, 2020
Antalet ansökningar till Handelshögskolans två kandidatprogram, Business and Economics och Retail Management, ökar stort jämfört med föregående år. Ökningen för Business and Economics är 15 procent och för Retail Management 26 procent.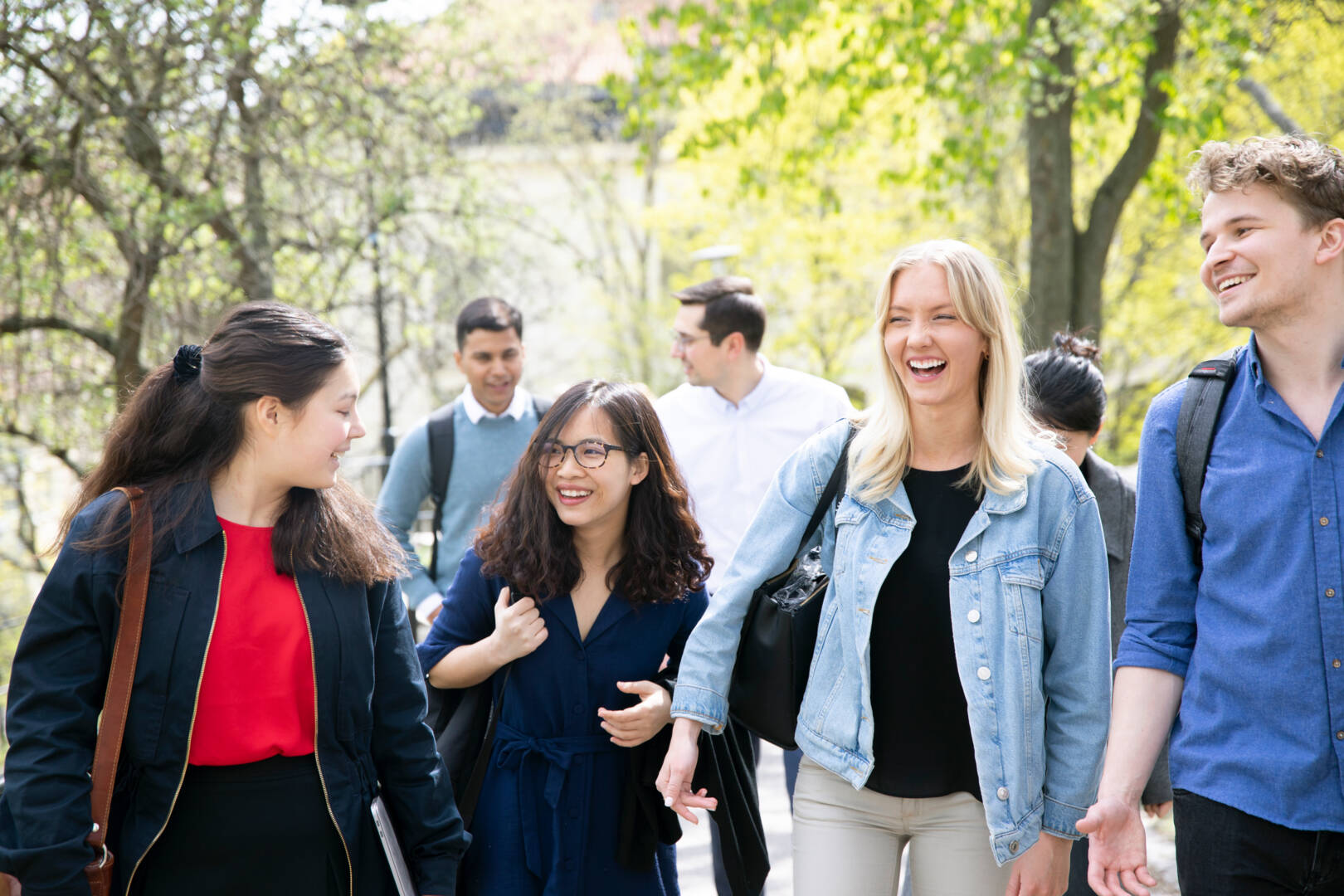 Foto: Juliana Wiklund
Till hösten erbjuder Handelshögskolan samtliga sina program på engelska. Det är i linje med ambitionen att vara en internationell handelshögskola baserad i Stockholm.
– I år är första gången vi erbjuder kandidatprogrammet i Business and Economics på engelska. I samband med det har vi gjort om programinnehållet för att bättre anpassa oss till det som våra studenter efterfrågar. Därför känns det extra roligt att vi fick en stor ökning bland våra nationella sökande i år. Intresset har också varit stort bland internationella sökande. Jag ser mycket fram emot att träffa alla våra nya studenter till hösten, säger Karin Fernler, Program Director, kandidatprogrammet Business and Economics.
Dubbel ökning jämfört med riksgenomsnittet
Den största ökningen skedde bland de sökande till kandidatprogrammet Retail Management. Man ökade antalet ansökningar med hela 26 procent vilket kan jämföras med den genomsnittliga ökningen för Sveriges samtliga högskolor på 13 procent.
– Vi jobbar hårt med att vårt program ska vara verklighetsanknutet, med en hög andel case-baserat arbete och mycket kontakt med företagen som ingår i vårt Applied Retail Track. Att ansökningarna ökat med hela 26 procent jämfört med förra året är verkligen ett kvitto på att vi har en relevant utbildning som intresserar många. Och för det är jag mycket glad och stolt, säger Fredrik Lange, Program Director, kandidatprogrammet Retail Management.
Handelshögskolan erbjuder program på flera olika nivåer, och till hösten öppnar ansökningen till våra masterutbildningar. Det återstår att se om vi får se en liknande ökning även här.