Meet Our Alumni | Agnes Engelbrektsson Carlson
22 November, 2022
Earlier this year, SSE student Agnes Engelbrektsson Carlson traveled to the United States for an internship at the Swedish Embassy. We asked her how the BSc elective course "Applied History: World Orders and Contemporary Challenges" helped prepare her for the task.
When did you take the course and what did you learn from it?
I took the course as an elective in the spring of 2022. For me, it was such a different academic experience compared to what I've done in the past - the format, the discussions and the enthusiasm among the people taking the class. The opportunity this course gives to engage with professors from world-leading universities is unique, but what was probably even more impressive was listening to my fellow classmates and their insightful thoughts and ideas. To summarize everything I learned feels like an impossible task!
What have you been doing since you took the course?
I moved to Washington, D.C. in August to do an internship at the Embassy of Sweden, and I'll be here until January. The embassy in Washington is one of Sweden's largest foreign missions, and I'm a part of the Office of Science and Innovation (OSI). OSI works with strengthening links to strategically important settings in the USA, promoting Sweden as an innovative nation for investments and making a greater international impact for Swedish innovation, research and education.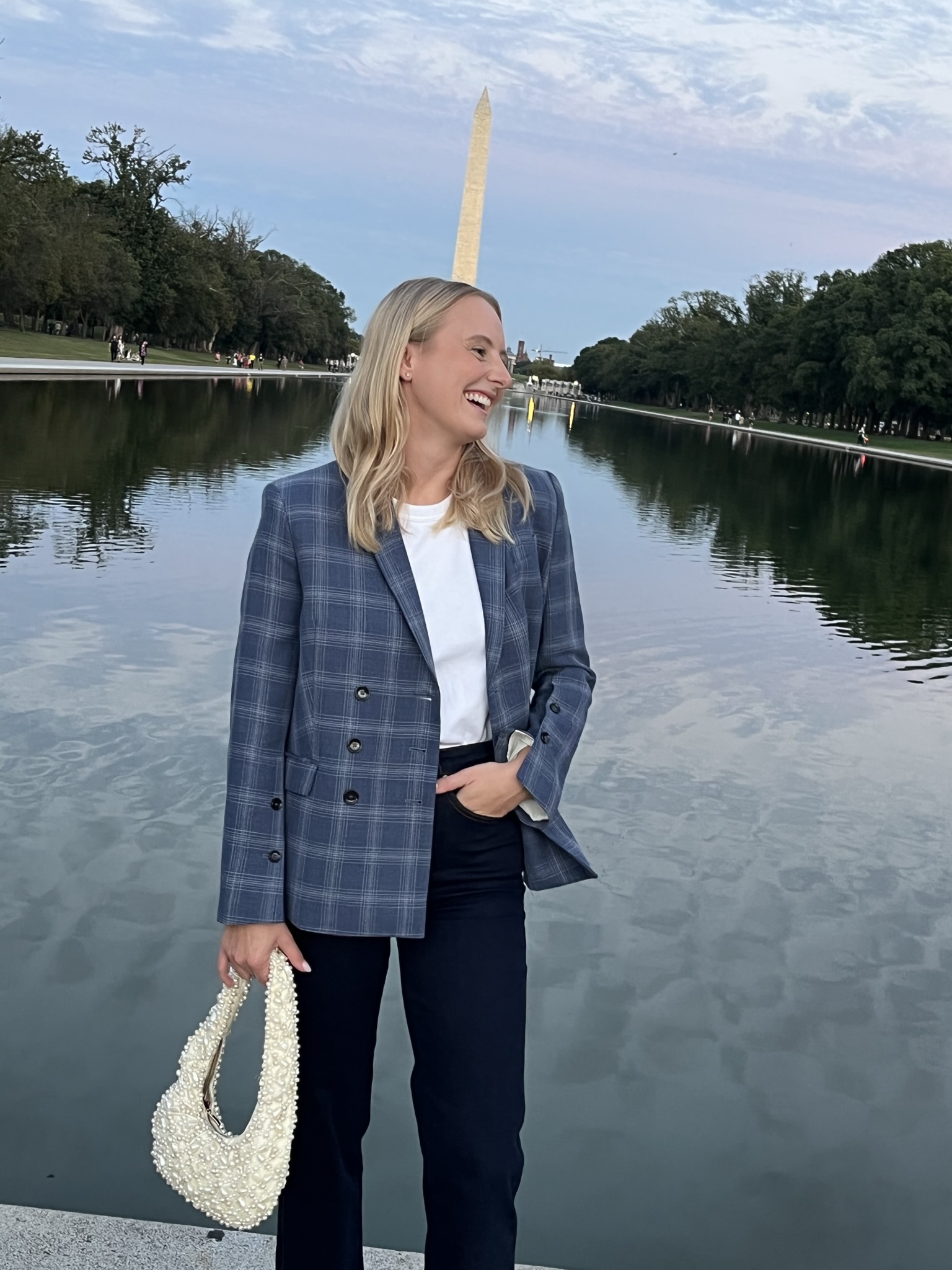 How has the course helped you in your internship?
The course helped me in several ways. First of all, working in D.C. is truly something else - it's the epicenter of global politics. I think that in order to get the most out of your experience and to do a good job, you need to both have an interest and an understanding of international affairs. Taking Applied History really contributed to this, both in more general terms of getting a better understanding of geopolitics, but also how to understand the global issues surrounding Russia and China today - something that is of great importance in all areas of the embassy's operations.
Secondly, being comfortable in your writing is essential if you want to work for the Ministry of Foreign affairs. Taking the class surely helped develop my general writing skills. The short papers before each seminar session were also great practice in how to summarize and analyze large amounts of information on complex subjects.
In addition, an important part of the job at the embassy is the social aspect - there is always something happening in D.C.! Whether it's a seminar hosted by a think tank, a reception at the embassy or just listening in to what is being said in the corridors, understanding the world around you is crucial. While being far from full-fledged, the knowledge I gained in class has definitely helped me in my interactions with all the people I have met during my time here. I can also say that talking about the course itself has proved to be a great conversation starter!
Many thanks Agnes and good luck finishing your internship!