Dialogues on Digital 2023 - 13 Oct 2023
Join us for one of Sweden's most anticipated AI conferences of 2023, where the House of Innovation provides an arena for breakthrough ideas and transformative connections. Save the date in your calendars and register now to secure your seat!
Start time:
2023-10-13 at 13:00
End time:
2023-10-13 at 16:00
Location: on-site, Stockholm School of Economics. Registration required.
In partnership with Digitalidag, this interactive event offers a unique opportunity to engage with renowned AI experts and fellow practitioners. Discover groundbreaking digital technologies, expand your network, and together, shape the future of work like never before.
We will kick off the conference with a dialogue that redefines creativity in the age of generative AI. In this session, we will bring together leading experts, visionaries, and enthusiasts from Sweden and across the globe to explore the limitless possibilities of AI-powered creativity. Get ready to learn from AI pioneers who have redefined the boundaries of innovation and immerse yourself in a world where technology and artistry seamlessly merge.
The second session aims at tackling the complexities of AI head-on, including how machine learning and generative AI can and should shape organizational decision-making. This laid-back, discussion-oriented module is essential for professionals who want to join an exploration of AI, a novel kind of "artificial colleague" that is capable not only of learning but of generation and – some might argue – creativity. You are invited to conversations about the dynamics between AI versus human decision-making, rationality versus intuition, and art versus science – so, please join us as we navigate through the challenges and opportunities in these uncharted waters!
The final module of the conference centers around the transformative potential of generative AI in learning and development practices across industries. In a solution-oriented panel discussion, various perspectives are explored to uncover future opportunities for skill development and learning in the context of AI.
The event will be followed by a mingle organized in close collaboration with Digitalidag. You can find more information about this mingle (in Swedish) by following this link.
Ask your questions ahead of the conference!
Do you have any burning questions about AI, digitalization and innovation? We want to hear them! Use this form to submit your inquiries, and our expert speakers will do their best to address them during the conference.

Your curiosity fuels the dialogue, so don't hold back – ask away and be part of the conversation!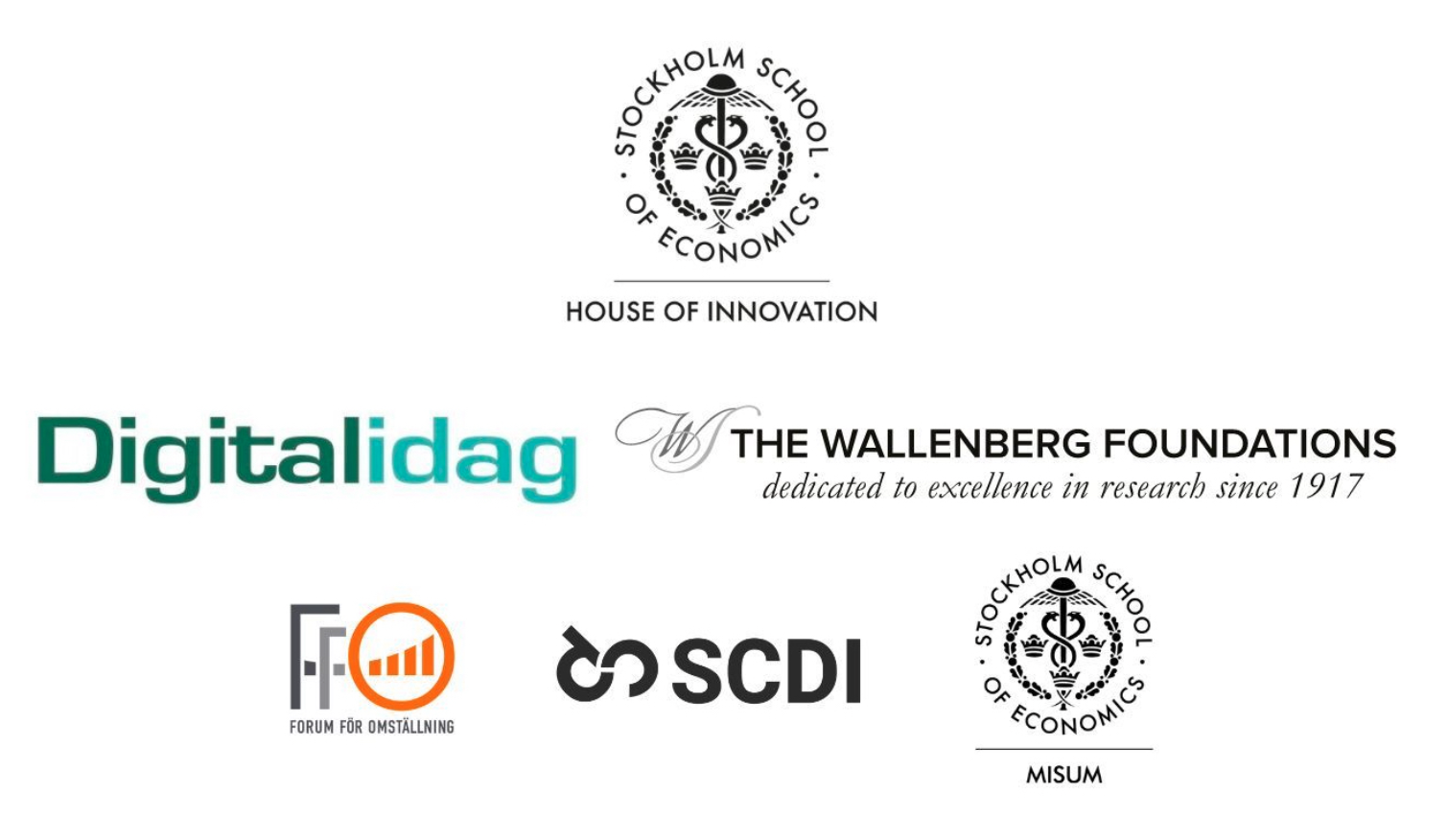 This conference is arranged by the House of Innovation together with the Wallenberg Foundations and Digitalidag, the Future Work Forum, SCDI (Swedish Center for Digital Innovation), MISUM, and SSE Business Lab. The conference is also part of the outreach program of the Jacob and Marcus Wallenberg Center for Innovative and Sustainable Business Development, and the Scania Center of Innovation and Operational Excellence, at the SSE House of Innovation. The SSE House of Innovation is co-funded by the Erling Persson Foundation.
https://www.youtube.com/watch?v=cOx2wxaZ8bE&t=4s