SSE worldwide
SSE adheres to the concept "internationally Swedish". The strong historical ties to the Swedish business community and public sector remain in place, and now they also add an international dimension as many Swedish companies have global operations and attract many international managers and specialists to Stockholm.
Internationally Swedish applies to SSE's programs as well. The aim is to have a distribution of 50 percent international and 50 percent Swedish students so that international students coming to SSE can learn in a Swedish context. SSE also recruits faculty members internationally and around 35 percent hold international passports. Of the Swedish faculty, nearly 60 percent have substantial international experience.
Quality is more important than quantity in SSE's partner relations and we therefore restrict our Student Exchange Program to some of the world's most renowned business schools as our partner universities.
Our partner universities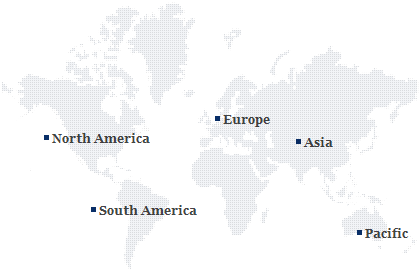 International networks
SSE has earned a reputation for excellence, both here in Sweden and around the world. The School collaborates with several leading institutions of higher education around the world. In 1999, SSE became the first Swedish university to be fully accredited by EQUIS (The European Quality Improvement System). This means that our teaching and research in all fields have been found to meet the most rigorous international standards.

SSE is the Swedish member institution of CEMS (the Global Alliance in Management Education). Only one business school in any given country is admitted to CEMS, through which some 34 leading business schools and more than 70 multinational corporations collaborate.

SSE is also the only Nordic representative in ICEDR (International Consortium for Executive Development Research), a society comprising the foremost business schools (Harvard University, MIT, Wharton, among others) of business and leading corporations (ABB, Deutsche Bank, Unilever, Ericsson to mention a few).

SSE is the only Nordic member in the Association of Professional Schools of International Affairs (APSIA), where leading international universities (including Harvard, Columbia, Yale, Princeton, Georgetown) are dedicated to the improvement of professional education in international affairs and the advancement thereby of international understanding and prosperity.