Hans Dalborg Award 2022 Ceremony & Presentations
The winners of the Hans Dalborg Award 2022, Jan Starmans and Emma Sjöström, present their research on sustainable finance during the Swedish House of Finance annual meeting on May 17th.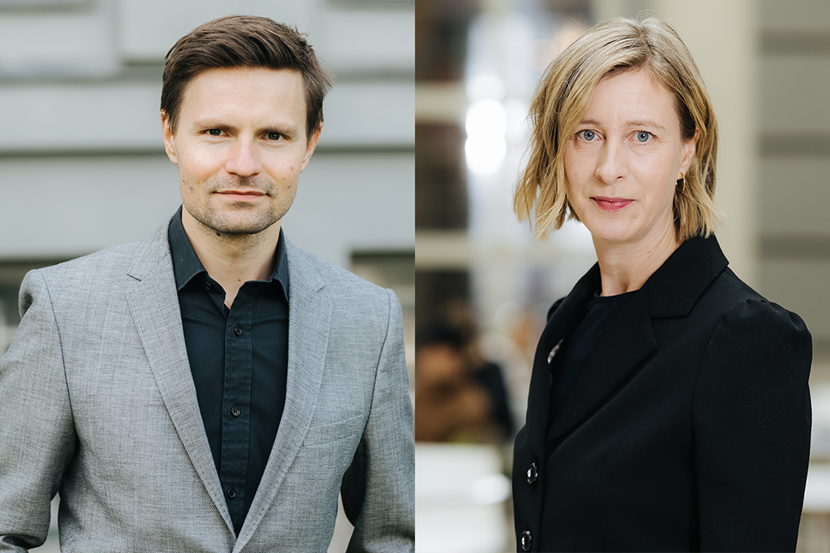 The Swedish House of Finance Annual Meeting will be taking place in-person on May 17th. From 16:00 - 16:45, our board and members will be conducting the business portion of the meeting. From 17:00 we will welcome guests to join for the presentations from the Hans Dalborg Award recipients for 2021. Registration and mingle for the award ceremony starts at 16:45.
Presentations
The Pace of Change: Socially Responsible Investing in Private Markets.
Jan Starmans, Assistant Professor at Stockholm School of Economics.
Jan Starmans and colleagues have investigated the pace at which socially responsible investors can generate impact. Investors with broad preferences care about firm externalities independent of their ownership in the firm and hence value acquiring firms with high negative production externalities because they can reform these firms. The anticipation of trading gains for firms with high negative externalities decreases the incentive of current firm owners to reduce externalities, causing a potential delay in reform. Investment mandates through which investors can commit to paying a premium for firms with low negative externalities can incentivize reform in a timely manner.
Integrating ESG in the Capital Market Conversation.
Dr. Emma Sjöström, Director of the Sustainable Finance Initaitive at Misum.
Emma Sjöström and colleagues have explored to what extent listed companies talk about climate change in the quarterly earnings calls. The study finds a marked increase in climate talk on these calls in recent years, but also that climate talk is negatively related to change in CO2 emissions (especially Scope 2) in the year after the call. This occurs particularly in firms with high overall environmental and governance ratings. Conversely, investors react particularly negatively to climate talk when it comes from a firm with low ESG performance and following poor earnings performance. Finally, firms employ more climate talk when it is more material, when there is more shareholder pressure and when they are better prepared for climate-related disclosure. Also, on the topic of ESG integration, but with a different methodological approach, Emma Sjöström is currently conducting an interview-based study about ESG in investment analysis, from the viewpoint of sell-side analysts, portfolio managers and investor relations officers. The main query, posed from an organizational science perspective, is to understand how calculative practices dedicated to ESG (understood as the attempts to represent complex social realities by numbers) are developed in an inter-organizational context.