Experience from Leading Multinational Business Development in Asia
Lecture by Leif Johansson, Chairman of the Board of Ericsson
Start time:
2016-04-08 at 13:00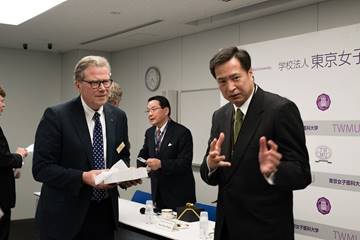 The European Institute of Japanese Studies and the Stockholm China Economic Research Institute at Stockholm School of Economics are pleased to invite you to a guest lecture by Leif Johansson, Chairman of the Board of Ericsson. He will talk about his personal experience from several leading global companies in Asia. The welcome speech will be given by Professor Lars Strannegård, President of Stockholm School of Economics.
Date and Time: Friday April 8, 13:00-14:30
Venue: KAW, Stockholm School of Economics, Sveavägen 65
Language: Engligh
NB: Attendance requires registration and seating is limited.
Registration, First come first served.
Welcome!