Dagens Nyheter features Misum Forum Keynote Speaker Rebecca Henderson
04 October, 2023
While in Stockholm as the Misum Forum 2023 keynote speaker, Harvard Business School Professor Rebecca Henderson sat down with Dagens Nyheter to discuss her two decades of work on purpose-driven capitalism and what that means for business.
Prof. Rebecca Henderson, John and Natty McArthur University Professor at Harvard Business School, was interviewed by Dagens Nyheter last Friday while visiting the Stockholm School of Economics as the keynote speaker for the annual Misum Forum, the school's flagship sustainability conference.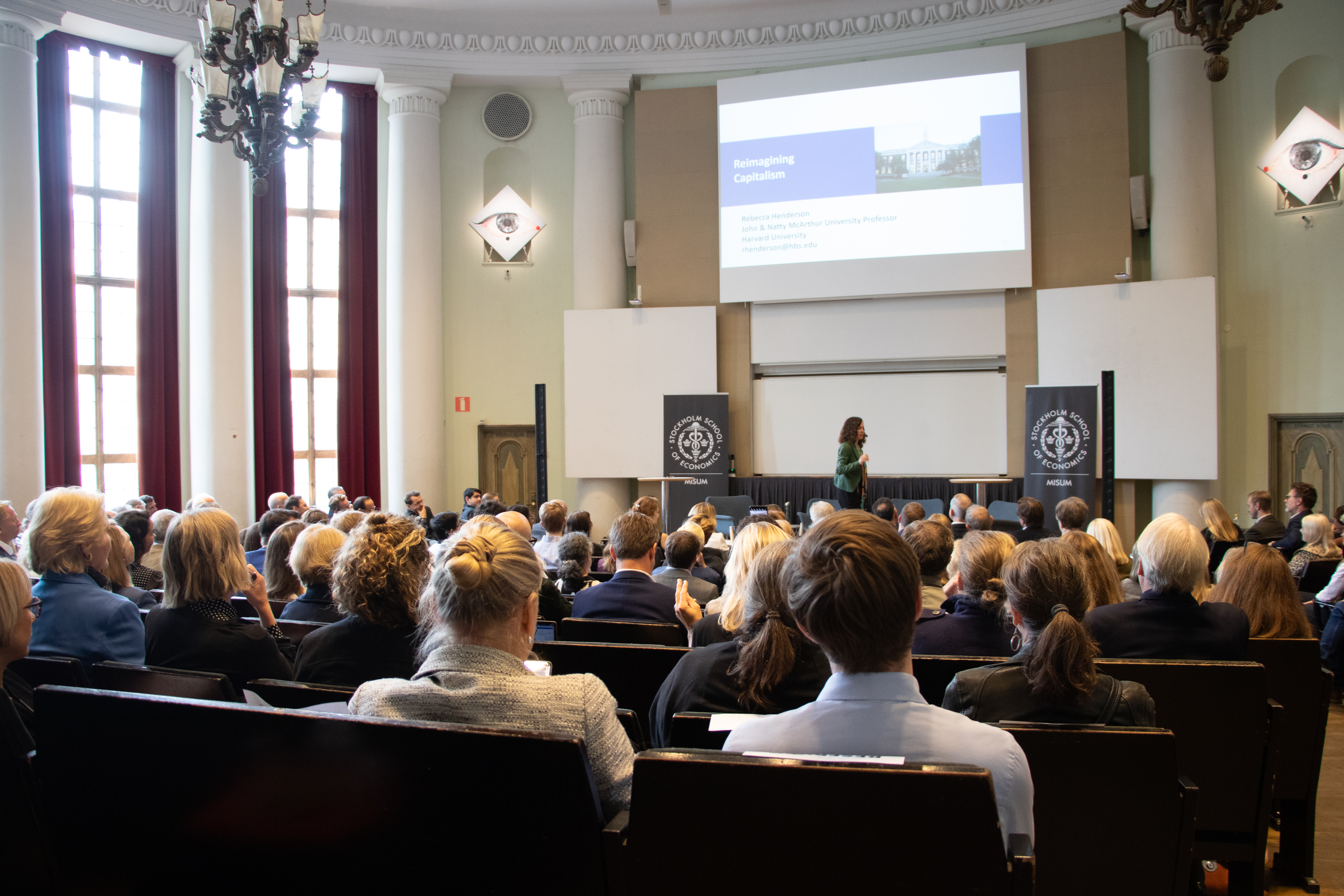 Photo: David Castellanos
In the article, "Harvardekonom: Företag kommer inte att rädda planeten" (Harvard economist: Corporations will not save the planet), Prof. Henderson discusses what she refers to as purpose-driven capitalism; a system wherein businesses are motivated by a strong purpose beyond mere profitability.
The article summarizes Professor Henderson's message stating, "All businesses need a purpose beyond profitability. And that purpose must include stopping the destruction of our planet." It goes on to clarify that addressing such massive social challenges as climate change is not a task which cannot be left solely to the private sector to address, stating, "Corporations are certainly not going to save the planet. Politics is absolutely decisive. But companies are in many ways also the world's strongest force that can mobilize resources on a large scale. If you manage to involve business together with the state, that's when things can happen unimaginably quickly."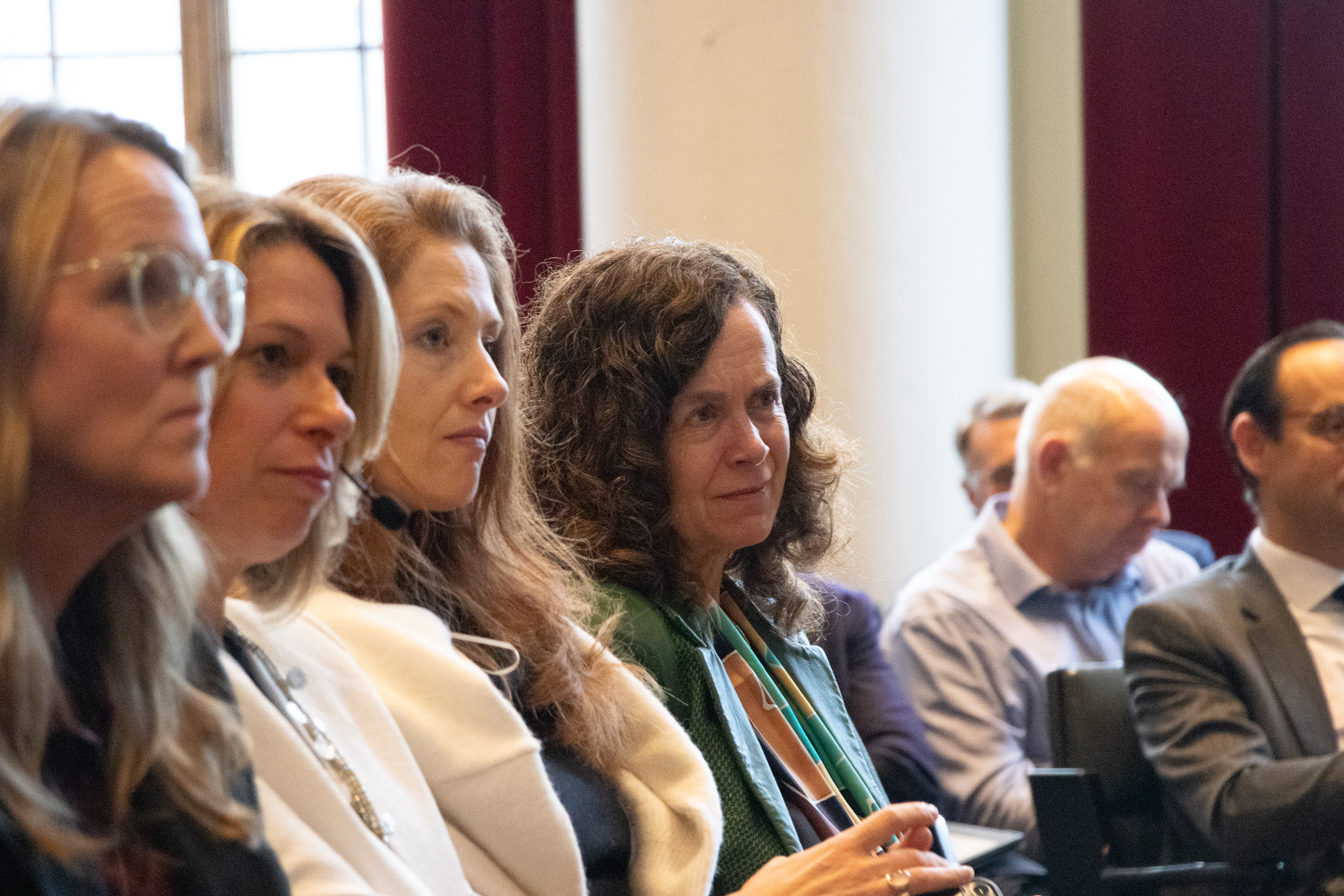 Photo: David Castellanos
Exploration of the role of business in the remaking of a more sustainable economic system is the focus of Professor Henderson's acclaimed 2020 publication, "Reimaging Capitalism in a World on Fire" which was in turn the animating theme for her keynote address at this year's Misum Forum. A full video recording of Professor Henderson's Misum Forum 2023 keynote address will soon be made available.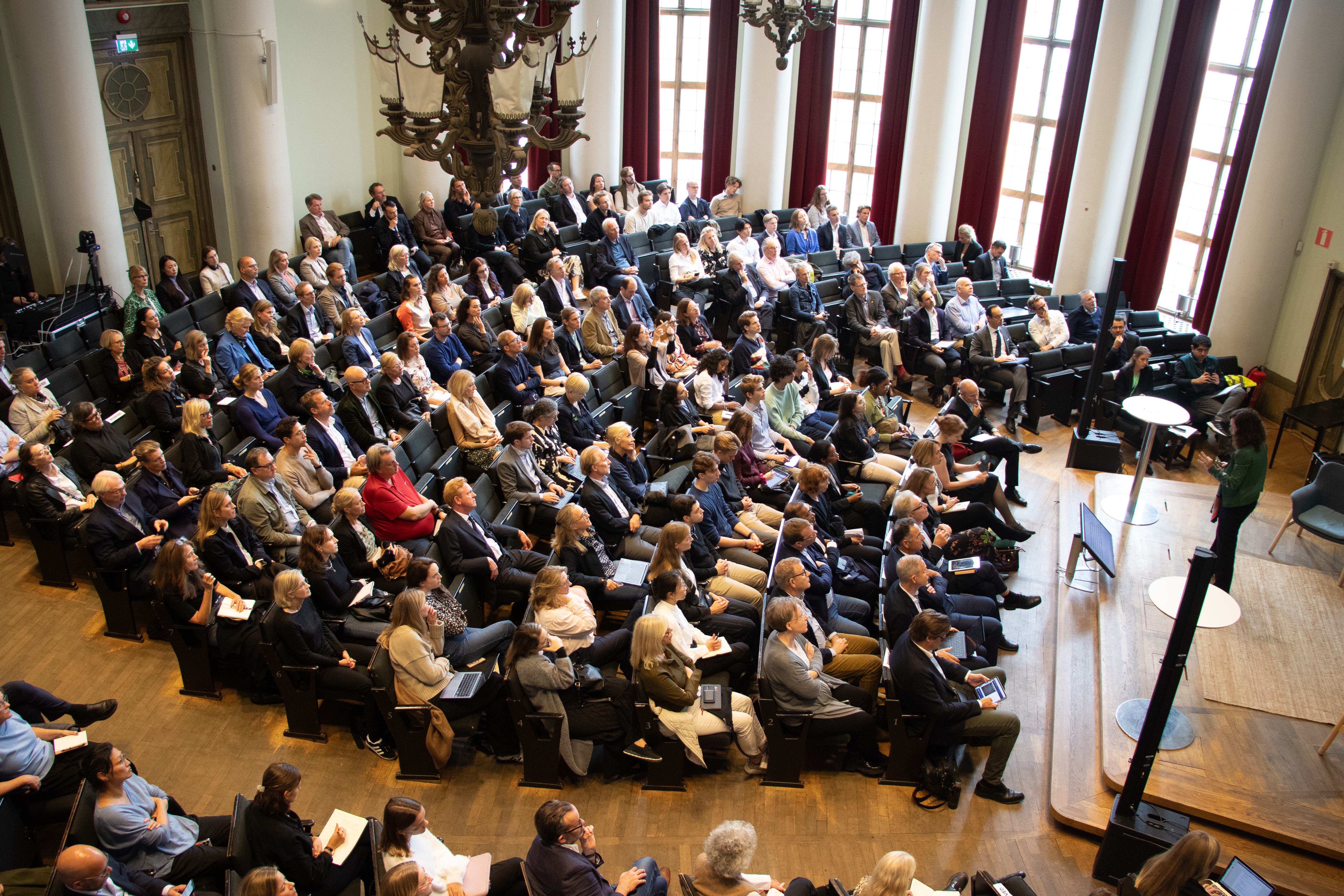 Photo: David Castellanos