Annamaria Lusardi on "Financial Literacy and Long Term Financial Security"
A report from the seminar is available here –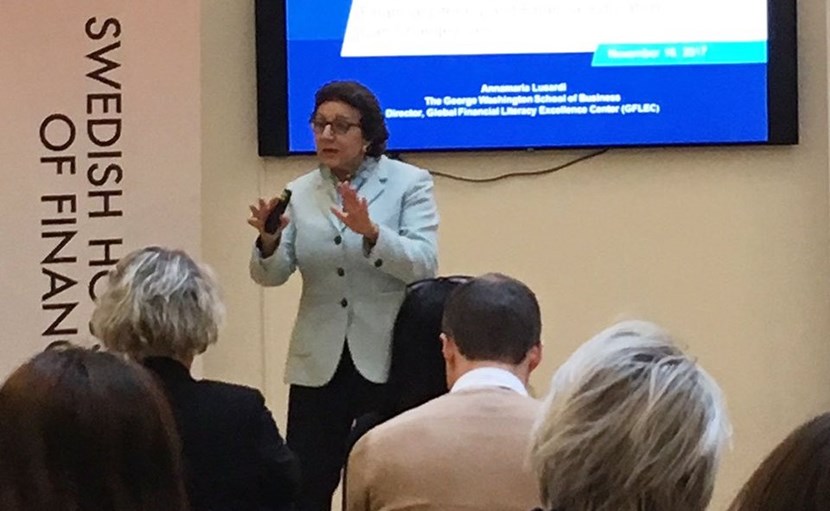 Professor Annamaria Lusardi from George Washington University School of Business (GWSB) is the receiver of Skandia's 2017 research award on "Long-Term Savings" for her contributions with relevance for banking, insurance, and financial services.
The Swedish House of Finance, in cooperation with Skandia, is pleased to invite you to a seminar where Professor Lusardi will present a summary of her work on financial literacy and retirement planning. She will report the evidence in as many as fifteen countries, which are part of the FLAT World project (Financial Literacy around the World project). She will also discuss the consequences of low financial literacy for pensions and retirement security. She will make concrete suggestions for effective ways to improve financial literacy, including her work as director of the newly established financial education committee in Italy.
Professor Lusardi's presentation is followed by a Q&A, moderated by Professor Magnus Dahlquist.
In order to increase knowledge of how long-term savings contribute to a sustainable society the Thule Foundation at Skandia supports research in the area. The Foundation provides graduate and postgraduate scholarships, master and bachelor thesis awards, and, as in the present case, a research prize for outstanding researchers