Affärsvärlden Archive
Affärsvärlden Archive contain all weekly publications back to 1901 of the business magazine Affärsvärlden. The magazine is known for its stock market coverage and in-depth journalism. Affärsvärlden has been praised for its journalism on many occasions, and among other things it was chosen as the Journal of the Year 2022.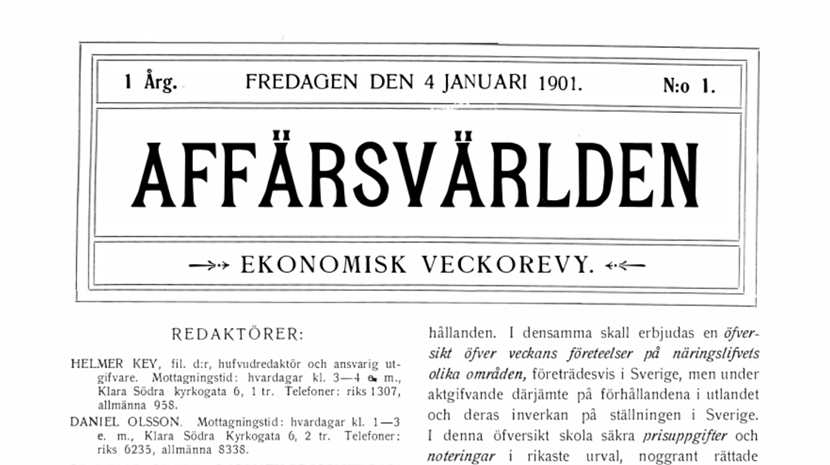 Link opens in a new page.
Database available for SSE students and staff, as well as to the Swedish Academic Community through SWAMID.