Launch of the CSB Sports Committee
14 September, 2023
The Center for Sports & Business is very happy to share the news of a new student-led initiative - the CSB Sports Committee, which officially launched this week. The aim of the committee is to promote awareness of the benefits of sports for well-being, as well as gaining insight into the sports industry from a CFO and investor perspective.
The CSB Sports Committee, comprised of twelve current M.Sc. students at the Stockholm School of Economics, operates in close partnership with the Center for Sports & Business. Their mission encompasses the organization of events tailored to the student community at the Stockholm School of Economics, as well as engaging in research and consultancy activities within the sports industry.
The primary objectives of the CSB Sports Committee encompass the following:
Promoting Awareness of the Benefits of Sports for Well-Being
One of the central aims of the committee is to raise awareness among the student body about the profound advantages that participation in sports can bring to overall well-being. By fostering an environment where students are encouraged to be active and engage in sports, the committee seeks to enhance their physical and mental health.
Gaining Insight into the Sports Industry from a CFO and Investor Perspective
The CSB Sports Committee is dedicated to providing students with a unique perspective on the sports industry, focusing on the financial aspects and investment opportunities within this sector. By offering insights into the roles of Chief Financial Officers (CFOs), and investors in the sports industry, the committee aims to equip students with valuable knowledge for their future careers.
Social Activities and Meeting with MDA Students
The official inauguration of the CSB Sports Committee included a range of social activities, such as a collective viewing of the European Qualifiers match between Austria and Sweden. Additionally, the students had the opportunity to engage in a productive meeting with our Management Diploma for Athletes (MDA) students, fostering an enriching exchange of ideas and experiences.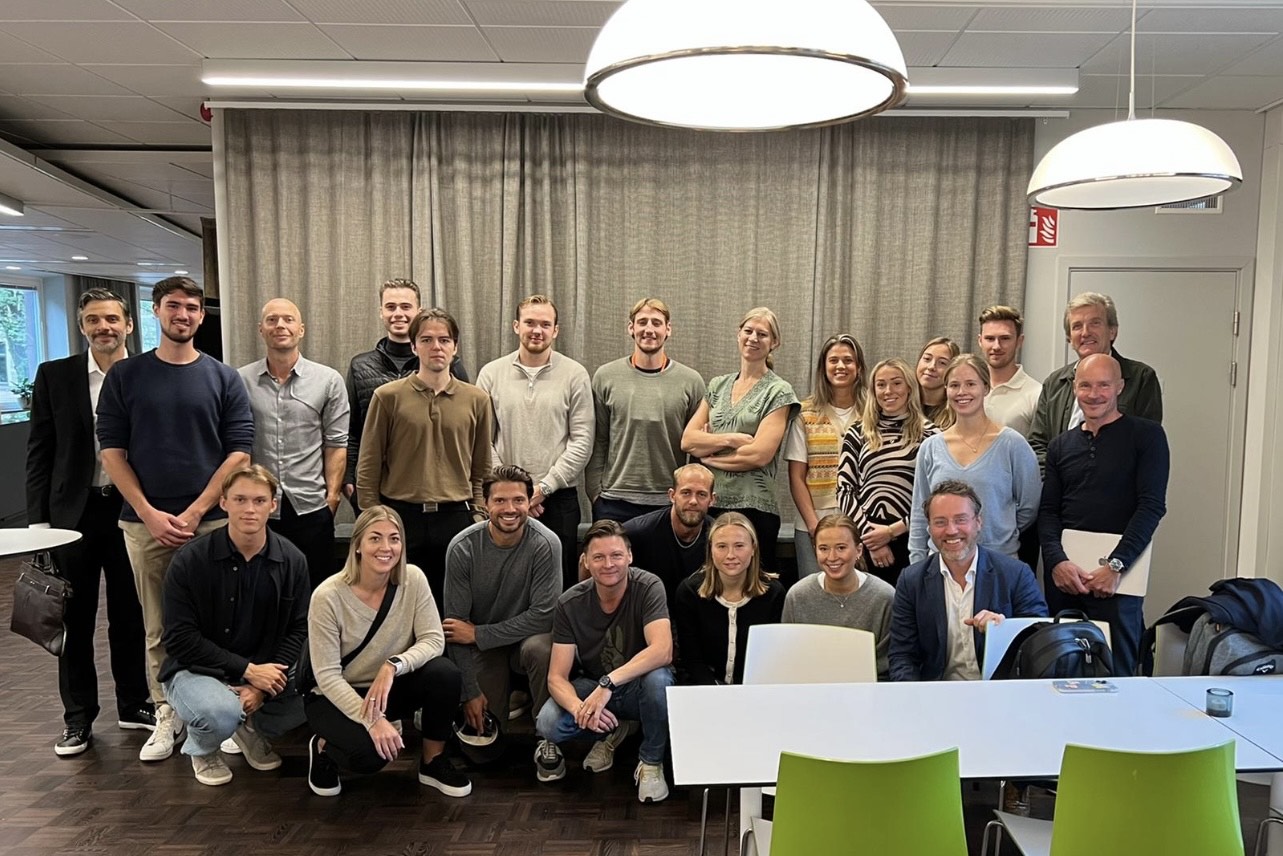 Members of the CSB Sports Committee, MDA students, Martin Carlsson-Wall and Anders Sewerin
Get in Touch
For those interested in staying informed about the upcoming events organized by the CSB Sports Committee or seeking opportunities for collaboration, we invite you to connect with Project Leader Jannik Dvorak via email at 42528@student.hhs.se.