Pamela Campa: No data-based evidence that gender quotas decrease the "quality" of politicians
17 January, 2020
How acute is the issue of gender inequality in politics in the world today? And what is the world losing from the under-representation of women in politics? Pamela Campa, Assistant Professor at SITE, explains the issue behind gender inequality in politics in a recent interview by European Dialogue: Expert Group.
Pamela, tell us how acute the issue of gender inequality in politics is in the world today? And what is the world losing from the under-representation of women in politics?
The importance of this problem for society is confirmed by the data of the annual Global Gender Gap Report, presented by the World Economic Forum. The report shows how almost 150 countries around the world are doing in terms of gender equality in four areas: the economy, health, education and politics. On the issue of expanding political rights and opportunities for women, we are farthest from overcoming gender inequality.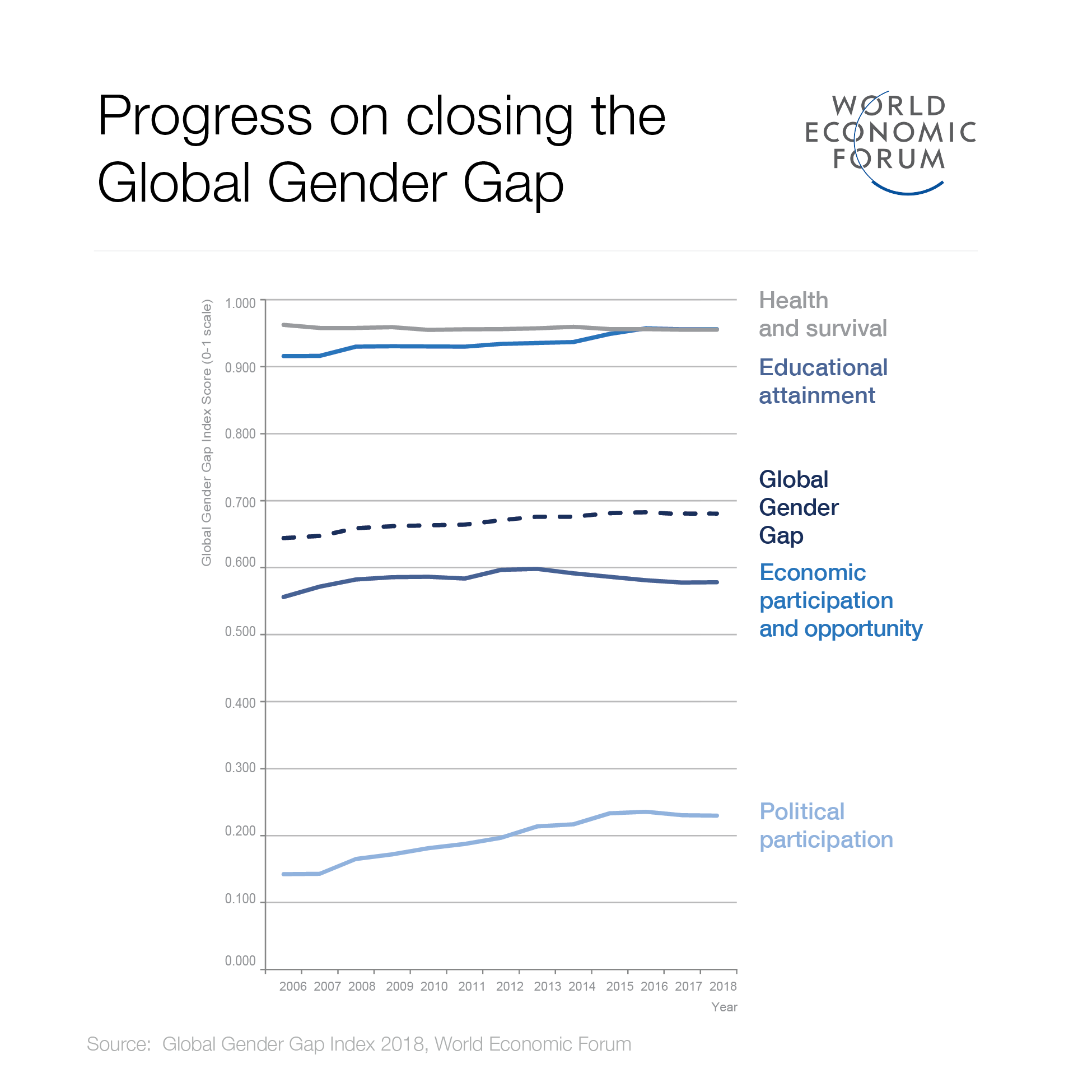 Why is it important?
I would suggest three main arguments in favour of increasing gender equality in politics. I borrow these arguments from a related discussion by economist Marianne Bertrand on the importance of increasing the share of women in top business positions.
Gender equality is a universally recognized basic human right, but modern society does not guarantee it. This means that we cannot ensure equal rights for everyone. This is the first argument. The second argument is that a society does not use the full range of its resources if women are dramatically under-represented in its governmental institutions. Many talented women live in many countries, but we do not use their potential, we do not accept them for positions that are important for shaping the society of the future. The third argument hinges on the differences in preferences and interests of men and women, which we observe from voting and survey data. For example, these data for Spain show that women are more focused on healthcare and childcare, while men are more focused on infrastructure. Therefore, male-dominated political institutions might not accurately reflect the interests of 50% of the entire electorate.There are currently few studies documenting whether these differences result in different policy choices made by female and male politicians in Western democracies. In research work that I have done with Manuel Bagues in Spain we studied the behavior of women in politics in terms of municipal budget allocations, and their decisions were no different from men's. But more research is needed, from different contexts and that looks at outcomes that are broader than budget expenditures.
What are the most common prejudices against women politicians? And is it possible to say that women have any advantages over men in the political sphere?
The extent to which there is prejudice among voters is not entirely obvious. It is worth noting that voters themselves can discriminate against women based on gender, however, we do not have enough data in this area. If we look at the survey data from the World Value Survey, where respondents were asked to answer the question "Are male politicians better than female politicians?", we see different results around the world. For example, in Russia about 50-60% of respondents respond positively to this question, while in Europe and the USA this indicator fluctuates at the level of 15-20%. But even in this case, it is inappropriate to talk about prejudice, since the survey participants were not asked the question with the opposite wording, so we do not know how many respondents believe that women are better than men in politics.
However, we know that for women, a political career has its drawbacks. Some evidence in this respect comes from Sweden, which to this day remains one of the leaders in terms of gender equality. One study from Olle Folke and Johanna Rickne showed that women who were promoted to heads of municipalities divorced their husbands more often than men in the same positions. This suggests that women in power face more family and relational constraints than men. Even Swedish women find it difficult to build a political career because they are responsible for household and parenting, or possibly because of gender norms that prescribe that they earn less money or are less successful professionally than their partners.
Russia became one of the first countries where women first received suffrage (the Grand Duchy of Finland as part of the Russian Empire in 1906, the rest of Russia in 1917). What do you think about the political rights of women in our country today?
According to the Global Gender Gap Report, Russia is doing better in terms of empowering women in the economy, education and health than the global average. At the same time, Russia is far behind on the issue of political rights for women. For example, 15% and 18% of women are represented in the lower and upper chambers of the Parliament, respectively, with the world average being 24%. Out of 31 ministers, only 4 are women, whereas the average figure in the world is 21%, and in some countries, such as Sweden and Canada, this figure reaches 50%. Throughout the past century, only men have led Russia. Of all the governors of 85 federal subjects of the Russian Federation, only one is a woman (governor of the Khanty-Mansi Autonomous Okrug-Ugra). Therefore, the state has a lot of work to do in this matter.


Source: Global Gender Gap Index 2018, World Economic Forum.
When the presidential election was held in Russia in 2017, the well-known TV presenter and journalist Ksenia Sobchak was registered among the candidates. On this occasion, the Levada Center conducted a sociological study, which showed that only 11% of Russians are ready to see a woman as president. At the same time, it turned out that the participation of women in politics was approved by 71% of respondents. How to explain a similar phenomenon?
Yes, this is an interesting question. And I am not surprised by this phenomenon. The trend is that in general more and more women participate in politics worldwide, but their under-representation becomes more serious and the progress is slower when we look at leading positions. This phenomenon is called "the leaky pipeline". Even in Sweden such a phenomenon takes place. While 45% of the members of Parliament and over
50% of ministerial posts are represented by the female half, in this country a woman has never been elected prime minister. The same applies to the United States, which have made great progress in attracting women to Congress, especially in recent elections, but in the United States a woman never became president. So this trend is not unique to Russia.
Disclaimer:
This text has been translated from Russian. The original article can be found at European Dialogue-article.
Research Quiz: Gender Equality and Gender Gap