finance and innovative investment in environmental technology: the case of sweden
13 December, 2016
Launching as of today: a new report from the Mistra Financial System program by researchers Hans Lööf, Gustav Martinsson and Ali Mohammadi.
Special interview with Gustav Martinsson, associate professor in financial economics KTH and Swedish House of Finance, and part of the Mistra Financial System program on sustainable finance.
- The societal benefit of successful innovations in environmental technology can be very high. But the private investor cannot monetize the full extent of the potential success and it is therefore, at times, difficult to raise private capital, says Gustav Martinsson.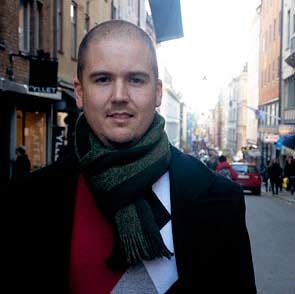 What are the most important findings from your research?
The purpose of the report is to provide a starting point from the academic financial economics literature for an analysis of how to improve financing of an environmentally sustainable economy. More concretely, we discuss how financing difficulties can affect private sector innovation investments in environmental technology applied to the Swedish setting.
Innovative investments are often intangible, the outcomes are highly uncertain, and information asymmetries between entrepreneurs and outside investors are potentially severe which drive up the cost of capital. Recent evidence from the literature on financing and innovation suggests that financing constraints on innovation are likely economically significant.
What are the implications for the financial sector?
Equity is likely the most relevant (marginal) source of external funding for risky investments in environmental technology innovations. A key implication from this report is that the availability (and cost) of external equity is likely an important determinant of the level of private sector investment in environmental technology. And therefore efforts to improve access to external equity finance seems relatively more important than debt financing when it comes to financing environmental technology.
How can financial regulators promote increased access to capital for green innovation?
Financial regulators can focus on trying to lower the cost of external equity capital which has been shown to be the significant marginal financing source for investments in new technologies. The academic literature emphasizes improvements in accounting standards and financial transparency as well as legal protection of investors as policy fields that can lower the cost of capital. Also, focusing on the role of technology in financial services (e.g., FinTech) and how that can be used to lower cost of capital. More directly related to investments in environmental technology, there might be significant scope for improvements in disclosure of environmental damage of production technologies in order to help investors.
Interview by: Tinni Ernsjöö Rappe, Misum
Download the report here.