European Quant Marketing Workshop
"Digital Customer Engagement" with Wendy Moe, Professor of Marketing, University of Maryland, Robert H. Smith School of Business.
Start time:
2023-09-22 at 15:30
End time:
2023-09-22 at 17:00
Location: Online
Target
The European Quant Marketing workshop series aims to help PhD students, junior researchers and everyone who are interested in doing and publishing quantitative marketing works, who seek inspirations, motivations, and possibilities to learn different quantitative models and methods. We will cover diverse topics from technical to experiential.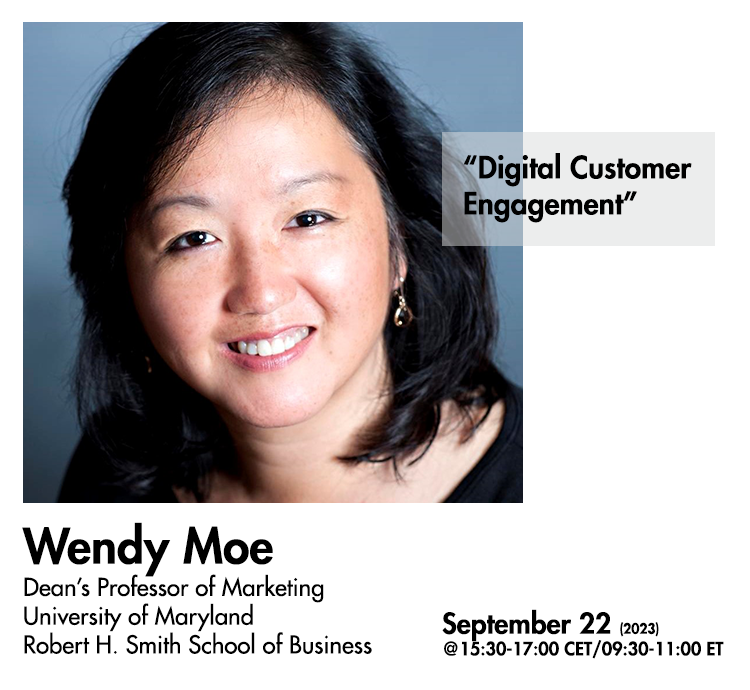 Speaker: Professor Wendy Moe, Robert H. Smith School of Business, University of Maryland
Date/Time: September 22, 2023. 15:30-17:00 CEST/ 9:30 – 11:00 ET. Register ►here
Abstract
From social media to streaming services to AI-enabled voice assistants, technology has provided new ways for brands to interact with their customers. The concept of "customer engagement" now includes a variety of new and previously unobservable interactions. Beyond just purchase loyalty and ad clickthrough, we observe customers sharing content with friends, binge consuming content, and dwelling on some content while skimming past others.
In this workshop, Professor Wendy Moe will provide an overview of how metrics and models of customer engagement have evolved. She will then discuss recent research that examines how certain linguistic features affect consumers' engagement with content.
About the speaker
Wendy Moe holds concurrent appointments as Dean's Professor of Marketing at the University of Maryland's Robert H. Smith School of Business and as an Amazon Scholar. Her research focuses on issues related to online consumer behavior, digital advertising, social media analytics, and customer engagement. With implications for how consumers engage with AI, Professor Moe develops models for large-scale data in an effort to quantify consumer behaviors and the effects of marketing interventions.
Professor Moe is a highly published academic with her research appearing in numerous leading business journals and is the author of Social Media Intelligence (Cambridge: 2014). Professor Moe has consulted for Fortune 500 corporations and government agencies in the areas of web analytics, social media insights, and product forecasting. Her research in web analytics was the foundation for NetConversions, Inc., an early innovator in the area of online data collection and analysis and was part of the founding team that brought the company from start-up to acquisition in 2004. She has also served as an expert witness in litigation related to online consumer behavior, data tracking and analytics, and online marketing and advertising.
Professor Moe holds a PhD, MA and BS from the Wharton School at the University of Pennsylvania and an MBA from Georgetown University.
How it works?
• Schedule and topics are updated at the beginning of semester (August and January).
• Please pre-register for each workshop of interest and Zoom will automatically send you the link to corresponding workshop.
• All workshops will be organized on Zoom, with 60 minutes of presentation and 30-45 minutes of Q&A.
• Feel free to spread the word to others who might be interested.
Acknowledgement
I appreciate the support and advice by Professor Sara Rosengren (Stockholm School of Economics), Professor Anja Lambrecht (London Business School), Professor Bart Bronnenberg (Tilburg University), Professor Thomas Otter (Goethe University Frankfurt), Professor Dominik Papies (University of Tübingen) and Professor Stephan Seiler (Imperial College London).
Contact
All questions, suggestions, and feedback are welcomed. Please send me an email: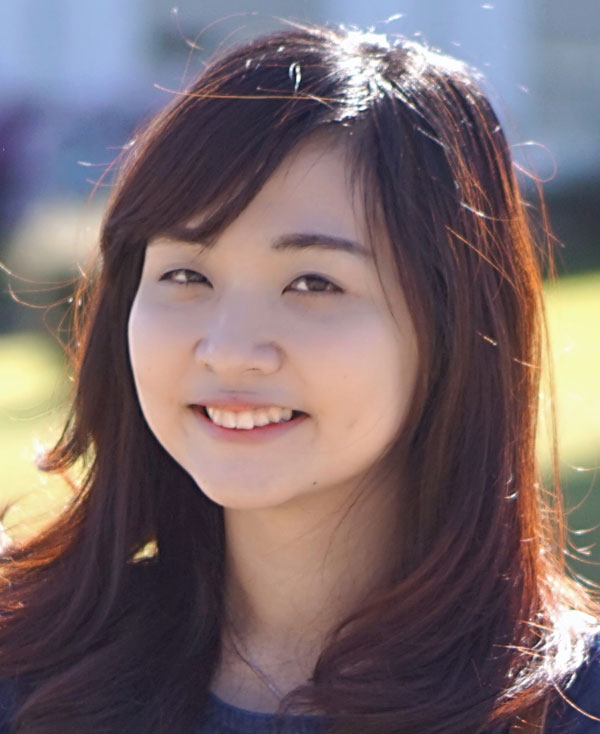 Nguyen, Huong Ngoc Lan
PhD Student
Department of Marketing and Strategy
Center for Data Analytics
Stockholm School of Economics