Get to Know New Assistant Professor Mehran Ebrahimian
In the summer of 2021, the Swedish House of Finance and the Department of Finance at the Stockholm School of Economics welcomed Assistant Professor Mehran Ebrahimian as one of two Eva and Mats Qviberg Research Fellows.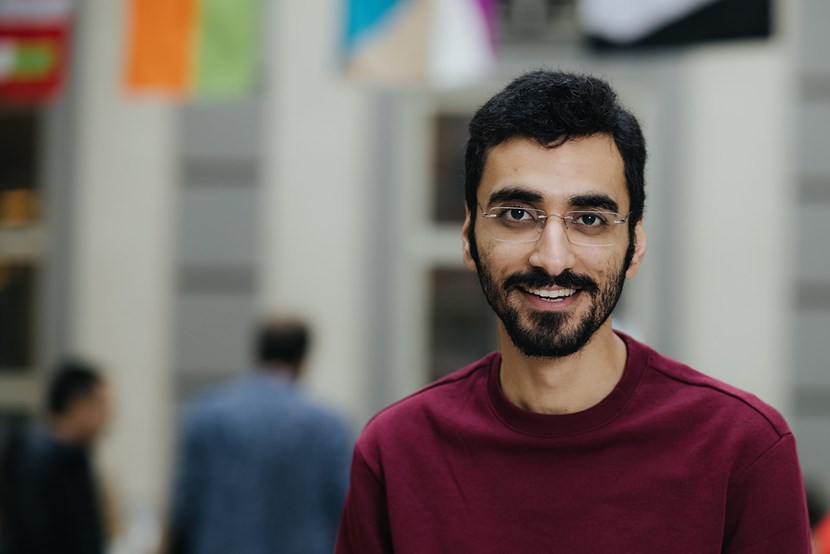 Mehran did his PhD studies in Finance at the Wharton School of the University of Pennsylvania. He also holds an M.Sc. in Economics and a B.Sc. in Physics from the Sharif University of Technology in Teheran, Iran.
In his research, Mehran combines empirical and theoretical approaches to analyze the impact of financing frictions on the real economy and especially as it relates to inequality.
In an efficient economy, funds flow to the most profitable projects and persons that generate the highest returns. However, financing frictions prevent this optimal allocation from happening.
Mehran's PhD thesis examines how financing frictions restrict access to higher education in less affluent communities, and what financial policies could promote access to college education. His research indicates that grants, loans, and subsidies that aim at helping students to reach college are only marginally effective as elements of college preparedness are already determined – in most part maybe in early childhood stages.
Mehran has produced work that touches on various debates within contemporary finance. Recent papers discuss how financing constraints deepen economic recessions, how the financial intermediation sector can have social impact, and how financial frictions influence gains from trade. Additionally, a forthcoming essay looks at credit supply and entrepreneurship in low-income regions.
Mehran brings expertise in financing frictions to the Swedish House of Finance at a critical time. In response to the Covid-19 pandemic, many governments have provided financial support to domestic businesses. Mehran argues that such measures favor existing firms to the disadvantage of potential start-ups. Start-up firms are a key source of future job creation and growth, but they are also particularly vulnerable to financing frictions.