How do we prevent the next financial crisis?
feb. 14, 2018
"Well-intended reforms may sow the seeds for the next financial crisis." Marcus Opp is on a mission to capture economic trade-offs of financial regulation.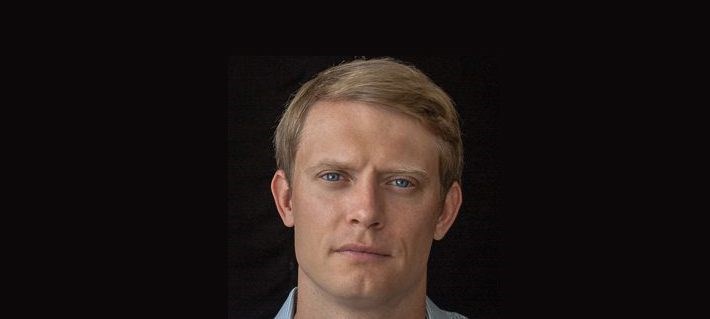 Marcus Opp joined Swedish House of Finance in August 2017 from University of California, Berkeley. His research spans dynamic contracting, financial intermediation, and international finance. Most recently, he has been working on the interplay between financial regulation and risk-taking incentives in the financial sector. His work is published in general interest journals like Econometrica and A-field journals such as the Journal of Financial Economics and the Journal of International Economics.
– The recent financial crisis has – once more – illustrated the special role of the financial sector for the functioning of the overall economy. These spillover effects have motivated governments across the world to massively support ailing banks. While such interventions may have prevented an even larger scale of the crisis ex post, it is well understood that the expectation of such policies creates ex-ante distortions. Financial institutions, in particular too-big-to-fail institutions, do not fully internalize the cost of their own failure and, hence, have an incentive to take on more risks than would be socially optimal. In such environments, banks are able to "privatize gains and socialize losses," implying a major reason for regulating the financial sector in the first place. One of the primary tasks of financial regulation is to mitigate such misalignment of private and social incentives, says Marcus.
Capturing outcomes before it is "too late"
Together with Farzad Saidi and Bo Becker, colleagues at the Swedish House of Finance, Marcus has been working on the regulation of insurance companies, which in many ways are similar to banks. They showed that the regulator in the United States introduced a new regulation after the financial crisis that made it perversely easier for insurance companies to purchase risky assets – rather than more difficult. Their research highlights that well-intended reforms may sow the seeds for the next financial crisis.
Marcus research agenda analyzes policies that try to tame risk-taking incentives: capital regulation, the measurement of risk within financial regulation (credit ratings), as well as the regulation of compensation targeting risk-taking. He recently received a grant from the Marianne and Marcus Wallenberg Foundation for a three-year research project to study how the regulations that were introduced after the financial crisis have affected the behavior of banks.
– My approach is motivated by the fact that most proposed regulatory changes cannot be evaluated empirically before they are implemented. Moreover, relevant outcomes, such as exposure to unlikely tail events, such as a financial crisis, are oftentimes not observed until it is "too late." This creates the need for models that capture relevant economic trade-offs. My research does not take an a-priori stance on the effectiveness of a particular policy, but instead tries to inform the regulatory debate from an unbiased perspective, says Marcus.
Popular teacher
Students at the Stockholm School of Economics will benefit from Marcus presence, as he was one of the most appreciated teachers at U.C. Berkeley receiving outstanding teaching ratings for every course he's taught since 2010.
– Being a researcher means I have the freedom to think and work on any problem I find interesting, regardless of field or methodology. I really like to think through a problem until the end. There is often little time to do that in the "real world". I also enjoy teaching and the classroom experience. The worst part with research is that many of my projects take too long, says Marcus.
What are you most proud of in your career so far?
– I won the John-Leusner Award for my dissertation at the University of Chicago, "an award not necessarily awarded annually, but only when a proposal is deemed sufficiently creative to merit the award." Despite the incredibly high quality of graduates between 2006 and 2009 at Chicago, I was the only graduate in this four-year period that won this award.
Why should a student choose to study finance?
– Whether we like it or not, apart from opening up many opportunities in the financial sector, finance decisions are important in everyone's life ranging from studying, to investing, to buying homes, and saving for retirement.
If you couldn't do finance research what job would you like to do?
– I would want to be the general manager of Bayern Munich, my favorite soccer team.