Women in P/E meet at the Swedish House of Finance
Recruiting and retaining women has been an issue for the Private Equity-industry for a long time. On 8 June the network Women in P/E met at a breakfast meeting at the Swedish House of Finance to share experiences and discuss how to attract more women to Private Equity.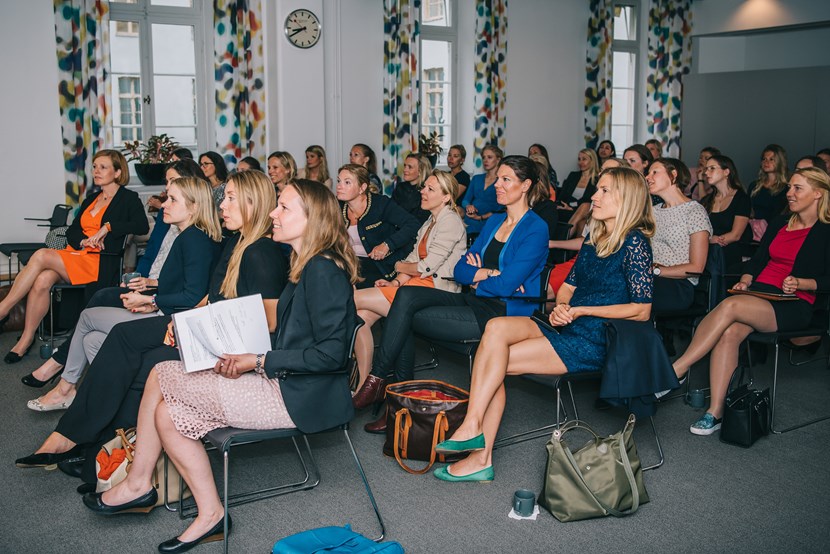 The Swedish House of Finance is working together with Mistra Center for Sustainable Markets in a project to study the reasons behind the lack of women in Finance. EQT HR Manager Anna Wahlström attended the breakfast meeting.
– Working as an investor is demanding if you want to be successful. At EQT, we recruit people with one to four years of work experience and in that group of people we notice that women often are less inclined to change their employer. That is why we are working actively with spreading knowledge about what the job entails to make more women want to work within PE, says Anna.
The student union at Stockholm School of Economics is also contributing to the study. Molly Kjessler and Johanna Ingemarson are organizing the event Womens' Finance Day on 15 September, which aims to attract more women to the field of finance and show the diversity of career possibilities available within the industry to the students. They participated at the breakfast meeting to present the agenda for the day and get valuable insights from women within the industry in preparation for the event.
– With Womens' Finance Day we want to showcase a broader picture of the career paths available within finance. About 25 companies will participate on 15 September but there will also be a number of events in the weeks leading up to and after the main event. We hope that the event will get more female students to choose the field of finance, says Molly and Johanna.
Maria Frithz Warg is Senior Advisor at the Swedish House of Finance and is responsible for the joint project with Mistra. Her mission is to get more women to choose the finance specialization within SSE's Bachelor and Master programs. The work starts already before students are admitted to SSE with information meetings about working in finance aimed at students about to apply to university.
– We were about 50 people at the breakfast meeting. Events like these play an important role in bringing together academia, students and the industry. We will intensify our efforts in attracting more women to finance during the fall and of course participate during the Womens' Finance Day on 15 September, says Maria.
– Working in the Private Equity sector with investments is incredibly rewarding and the job requires a broad knowledge base and a curious mind. The key to success is working within teams consisting of individuals with different backgrounds, personalities and attitudes. And the fact that there are still few women in the business means that career opportunities for women are quite good, says Anna Wahlström at EQT.