Ola Bengtsson Award for best Finance PhD paper
nov. 04, 2018
Congratulations Tommy von Brömsen, PhD student in Finance at the Stockholm School of Economics, who was awarded with the Ola Bengtsson Award for best Finance PhD paper. The award was presented at the 7thNational PhD Workshop in Finance organized by the Swedish House of Finance. The title of Tommy's paper is "The Global Interest Rate Differential and the Dollar Carry Trade".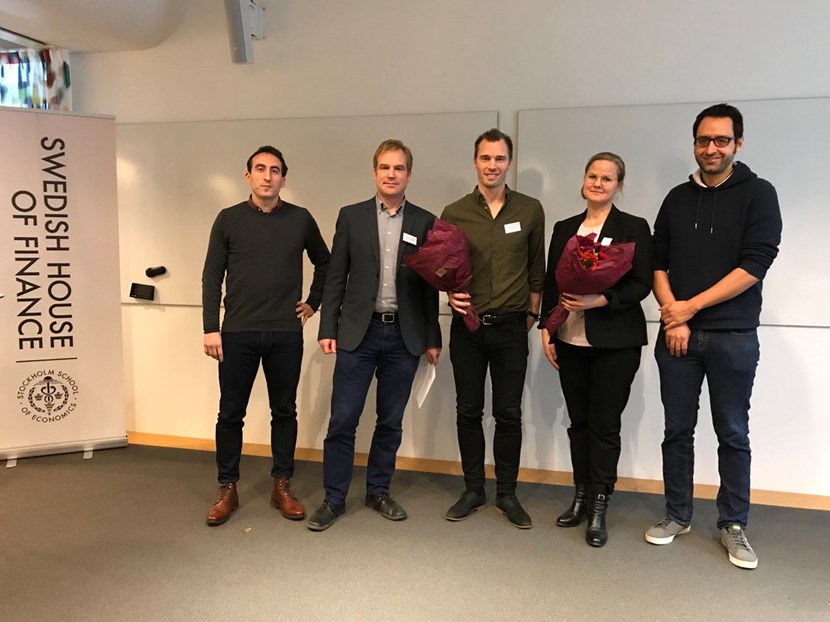 Runner up was Clara Fernström, SSE, with the paper "Dying and Dissaving". The scientific committee consisted of: Frédérik Lundtofte (Lund University), Stefan Pitschner (Uppsala University), Bo Becker (SSE) and Jörgen Hellström (Umeå University).
The Nasdaq Nordic Foundation generously contributed to the award with SEK 50.000.