Elegant models and talent is why professor Per Strömberg loves finance
feb. 20, 2017
Elegant models, freedom and talent – those are some of the things that attracted professor Per Strömberg to finance, and to research. The freedom to be able to contribute in many different ways, in research and practice. And the talent he finds amongst his colleagues.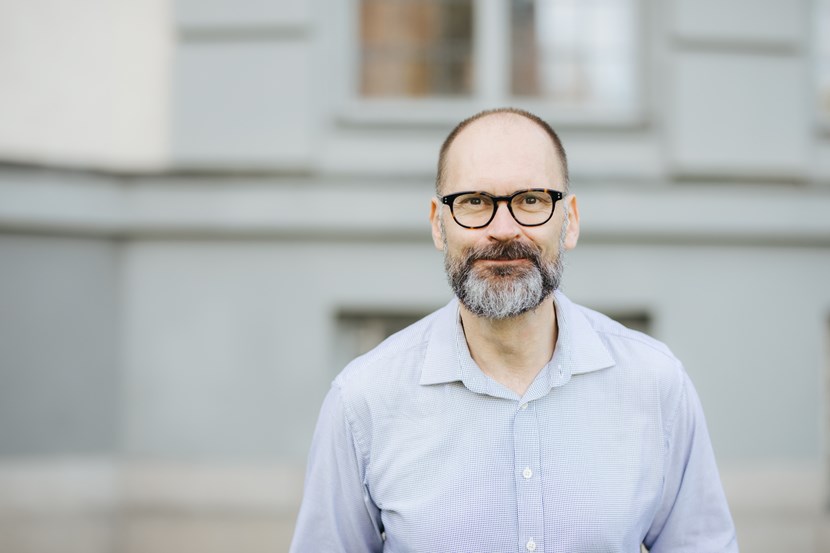 "To be part of the international community of talented researchers is incredibly stimulating", says Per Strömberg from the Swedish House of Finance.
In his third year of studies at Stockholm School of Economics, SSE, Per Strömberg found something that truly fascinated him: finance. What caught his attention was the combination of soft and hard – how finance is about politics and people, but at the same time rational and quantifiable.
"That's a combination I truly enjoy. And finance has a powerful paradigm. The models are incredibly consistent and elegant, and very applicable", explains Per Strömberg.
Per started studying for his PhD at SSE, but was recruited to Carnegie Mellon already during the first semester. When he encountered the American academic world, he immediately knew that research was what he wanted work with.
"SSE was a good school, but the American academic culture was entirely different. I was completely smitten", he recollects.
Research on buyout funds
Per Strömberg's research is primarily focused on two areas: bankruptcy and private equity finance. In one of his papers, Per studied whether buyout funds are short term in their investment. As these funds only are active for ten years, their investment horizon is only four to seven years.
"People are concerned that this might lead to short-termism. We studied this by looking at how much as invested in innovation, and how many patents the companies applied for. What we saw was an opposite affect: the efficiency of innovations seemed to improve, so that the companies became even more valuable when they were sold", says Per Strömberg.
Another aspect of the buyout market that Per has studied is capital structure.
"Buyout funds borrow a lot when they purchase companies. When we asked them why, they argued that it was in order to increase their returns. That was confusing to us academics, as according to the Miller Modigliani theorem there is a mechanical relationship between debt and return on equity. High debt increases risk, which means that the risk adjusted return on equity is actually not higher. So, we asked ourselves – why do the people who manage buyout funds not care about the risk adjusted returns?"
Bank loans diminish risk in buyout funds
Per and his co-authors thought that the importance of debt might be due to a conflict of interest between fund managers and investors – a theory that was consistent with empirical results.
"Our theoretical hypothesis was that the investors were concerned that the fund managers might prefer to invest in something bad, rather than not investing at all. Fund managers are compensated with a commission on revenue. So if they do not invest at all, they know they will not make any money. But if they invest in a bad company, at least there is some chance of revenue", Per explains.
Per and his colleagues argued that when the fund borrows, the banks come to function as a control mechanism.
"When fund managers find a company to purchase, they have to convince a bank of the investment. This diminishes the risk of buying bad companies. However, this model will only work as long as the banks have credit discipline. In some periods this discipline fails – and then you might end up with over investments", Per Strömberg states.
Another observation made is that private equity funds raised in good times often have lower returns than those raised in bad times. According to the model, this is because the banks' credit discipline is lacking at the peak of the cycle.
"When it's easy to borrow, you tend to borrow too much and pay too much for your purchases", Per says.
From pensions advise to Riksbank Prize in memory of Alfred Nobel
Apart from his research, Per Strömberg is frequently engaged as an advisor by government agencies and corporates. His expertise has been requested by the Swedish Ministry of Finance (Finansdepartementet), Norway's Bank Investment Management and the Swedish Financial Supervision Authority (Finansinspektionen) to name a few. He is also a member of the board at the Swedish pension fund The Sixth AP Fund (AP6).
"It's great to be able to help improve the pensions of the Swedish people", Per comments.
Since 2015, Per Strömberg is also the chairman of the Sveriges Riksbank Prize in Economic Sciences in Memory of Alfred Nobel. Last year, the laureates Oliver Hart and Bengt Holmström were awarded the prize for their research on contract theory – a field that lies close to heart for Per Strömberg, as it's been an important base for his own research.
Why is contract theory important?
"Because economy is a lot about cooperation – whenever we do transactions or work together to build a company for example, we need to cooperate. Cooperation is trivial if everyone shares the same targets and motivation, but in reality it's about compromise. So how do you design a cooperation, despite conflicts of interest? Contract theory is an important building block for a lot of economic research. And it's also applied in the labor market, as well as in law and in political sciences. How should we design the political contract in order to make our elected officials do the right things?"
Popular teacher
When colleagues speak of Per Strömberg, enthusiasm is a word often used. Per has the ability to inspire enthusiasm in others. At Chicago, where he still teaches a course every year, he has been elected professor of the year no less than seven times.
"I enjoy teaching", he states. "It's fun to try and explain complex things in a simple way. To find ways to explain, and to see the insights land in people."
Other than teaching, what's most fun about your job?
"It's fun to have the freedom to work on what you enjoy. If I'm interested in understanding a certain phenomenon I can do that. I also have the freedom to work on other things, such as work with policy, interact with media, or start your own business, although that is not something I have done. You also get to hang out with, and work with, very gifted people. It's incredibly stimulating to be part of this international community", says Per Strömberg.