Energy talk | Energy storage: Opportunities and challenges
The Stockholm Institute of Transition Economics (SITE) would like to invite you to its 2021 SITE Energy Talk. This year's SITE Energy Talk will be devoted to the economic and environmental effects of energy storage adoption.
Start time:
2021-04-13 at 12:00
End time:
2021-04-13 at 14:00
Location: Zoom. Registration required!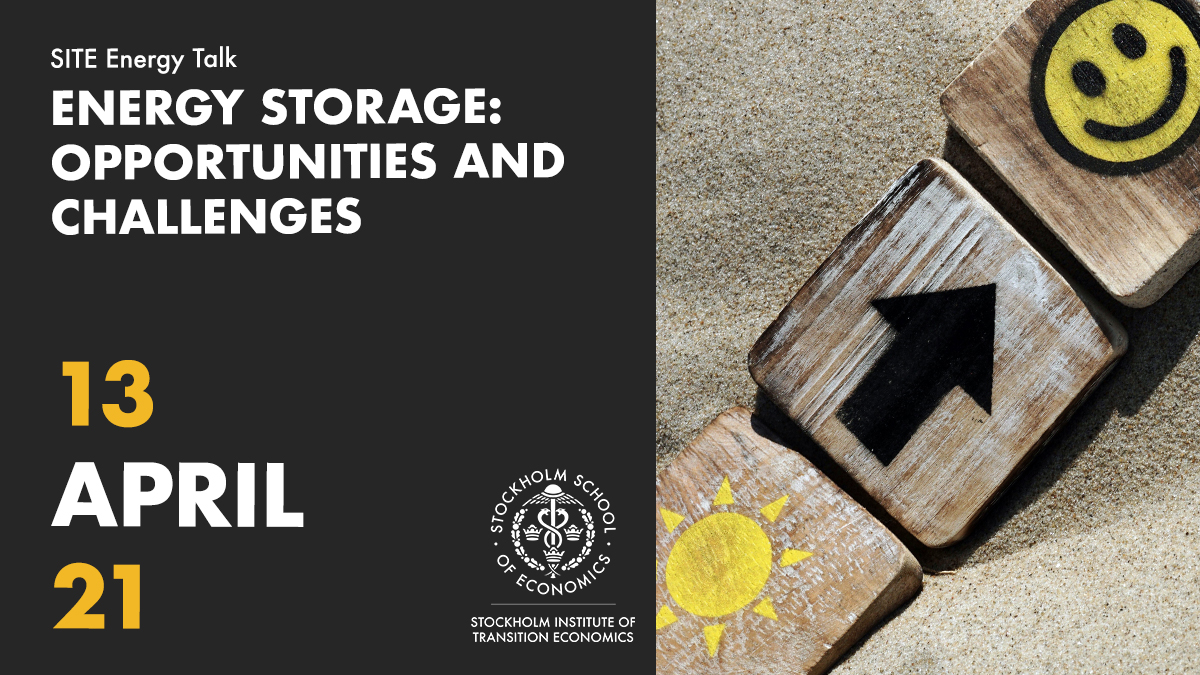 To tackle climate change, governments around the world are incentivizing the build-out of renewable energy sources. However, the inherent intermittency of wind and solar energy can only be managed with extensive energy storage capacities. Storage systems create opportunities for new entrants as well as established players in the wind and solar industry. But they also present challenges, particularly in terms of investment and economic impacts.
The webinar will therefore shed light into why market power and the ownership structure of storage could potentially distort the incentives to invest and use the storage facilities efficiently, which runs the risk of jeopardizing their potential benefits.
Special guests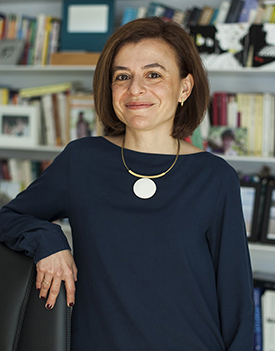 Natalia Fabra
Professor of Economics and Head of EnergyEcoLab at Universidad Carlos III de Madrid. Natalia works in the field of Industrial Organization, with emphasis on Energy and Environmental Economics, and Regulation and Competition Policy.
Learn more about Natalia Fabra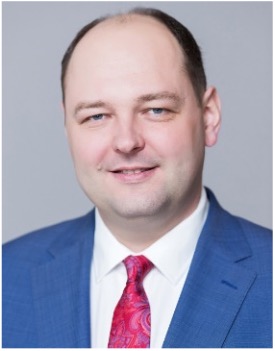 Alexey Khokhlov
Head of the Electric Power Sector at the Energy Center of Moscow School of Management, SKOLKOVO. Alexey regularly comments on the current energy issues in national business media and presents at various industry events.
Learn more about Alexey Khokhlov

Niclas Damsgaard
Chief strategist at Svenska kraftnät (the Swedish TSO). He has previously close to 15 years of experience from consultancy, most recently as director and head of Energy Markets and Strategies at Sweco. He holds a PhD in economics from the Stockholm School of Economics and is specialized in deregulation and regulation of markets with a focus on the electricity market.
Learn more about Niclas Damsgaard
RSVP
Due to the pandemic, the event will be virtual this year, and preregistration for this webinar is required. We invite you to register as soon as possible, but no later than April 12, 23:30 CEST, Sweden time.
Highlights from previous SITE Energy Talk
SITE Energy Talk is an annual event. The purpose is to bring together scholars and practitioners to discuss recent developments on the energy markets and regulation, such as: