Are recessions a good time to start a business?
Jun. 05, 2023
Recessions are often seen as a bad environment for startups but new research suggests that economic downturns can positively impact the survival and growth prospects of innovative ventures. What fuels these counter-cyclical effects?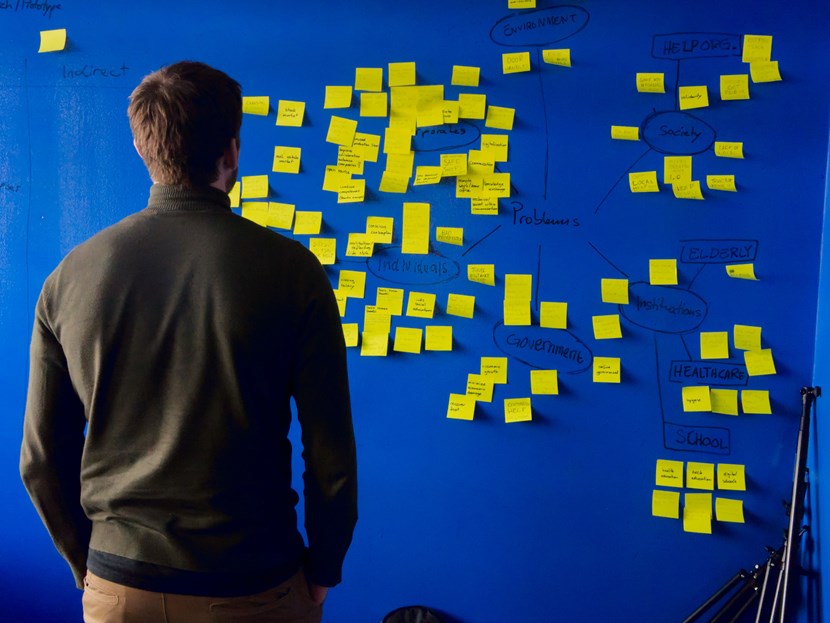 Recessions and economic downturns are often associated with funding constraints, retrenchment, and risk aversion. Yet many superstar firms have been born in bad times, from Microsoft, born during a recession caused by an oil embargo in the 1970s, to the likes of Airbnb, WhatsApp, and Uber, which are all products of the global financial crisis in 2007-2009.
In a recent working paper, Alexander Ljungqvist from the Stockholm School of Economics and Daniel Bias from Vanderbilt University look into the Great Recession of 2007-2009 to study how economic downturns affect the growth, survival, and innovation of startups.
Their findings challenge the prevailing notion that recessions result in funding constraints and long-lasting negative effects on new firms, instead highlighting that startups born during recessions excel in talent retention, possess stronger research and development (R&D) teams, exhibit greater innovation, enjoy better survival rates, and have an improved ability to go public.
Recession startups survive longer and grow faster in the long run
The Great Recession of 2007-2009 had significant and positive long-term effects for innovative startups. Ljungqvist and Bias show that startups born during the Great Recession are 12.1% more likely to survive to their seventh anniversary compared to startups born in other years between 2002 and 2012. Moreover, over their first 7 years of operation, recession startups experienced higher employment and sales growth, outpacing expansion startups by 35.2 and 35.7 percentage points, respectively.
That said, contrary to the notion that recessions spawn superstar firms, the study reveals that the positive impact of the Great Recession on growth rates diminishes as growth levels increase. Startups with lower initial growth rates benefit more from the recession, while those already experiencing high growth rates do not exhibit significant differences in growth compared to non-recession periods.

Recession startups are more innovative
The study delves into the inventiveness of recession startups compared to those born during periods of expansion. While the Great Recession had no impact on the quantity of follow-on innovations produced by startups after their first patent, it did lead to more original and pathbreaking inventions.

Recession startups are better able to retain talent
Startups born during the Great Recession were more successful at retaining their founding inventors compared to those started during expansion times, the study finds. On average, there is a 43% chance of inventors leaving a startup within three years of patent approval. The departure rate at recession startups is less than half that rate. An improved retention rate among recession startups can be attributed to limited job opportunities during an economic downturn.
The study also indicates that startups with a higher rate of inventor retention early on tend to perform better in the long run. These startups also experience faster growth in their R&D teams and hire more productive R&D workers. This advantage may arise from reduced demand for R&D workers in other industries, or because retaining founding inventors with a record of winning at least one patent makes them a more attractive place for external hires to join.
Compared to expansion startups, recession startups grow their R&D teams by an additional 33.7 percentage points over one year and 38.3 percentage points over three years. This growth can explain why recession startups tend to outperform expansion startups, as they were able to retain their inventors and build strong R&D teams during the economic downturn.
Recession impact on startup funding
Regarding funding, while there is evidence of short-term financial stress for recession startups, such as delayed payments to suppliers, the study finds no adverse effects on funding availability in the short or long term: recession startups are not hindered in raising funding through private placements, venture capitalists, or loans secured against their patent portfolio.
The study also finds that recession startups are less likely to sell their patents, prioritizing long-term value over short-term financial gain. As selling patents at a discount to their anticipated future cash flows would diminish the startup's value, this approach may have contributed to the superior performance of recession startups compared to those born in other periods.
Recession startups also have a higher likelihood of raising funding from the stock market through initial public offerings (IPOs) compared to expansion startups. The probability of going public is 1.4 percentage points higher over three years, 1.3 percentage points higher over five years, and 3.4 percentage points higher over seven years for recession startups. These effects are significant given the low overall IPO rate for startups.