Kristine Hankins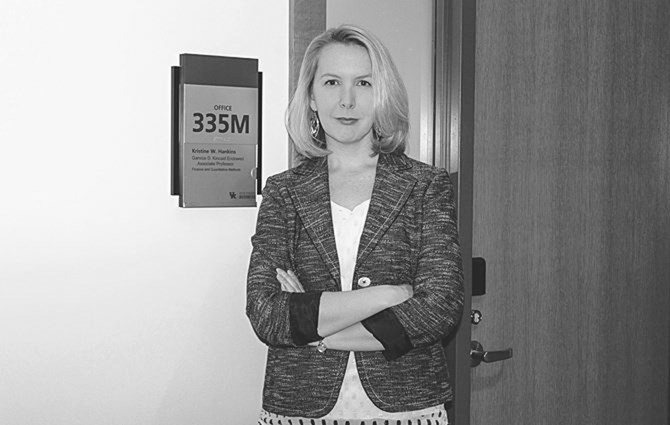 Kristine Hankins is the William E. Seale Professor of Finance and an Associate Professor at the University of Kentucky.
Her research interests include corporate finance and risk management and she has published in the Journal of Financial Economics, Review of Financial Studies, Management Science, and Journal of Corporate Finance. Her research has been recognized with the 2012 Jensen Prize (2nd place) for the best corporate finance paper in the Journal of Financial Economics as well as the 2016 Emerald Citation for Excellence for high-impact research.
Kristine completed her undergraduate studies at the University of Chicago, where she graduated with both college and departmental honors, and earned a M.S. in Statistics from Rutgers University and a Ph.D. in Finance from the University of Florida. Prior to her academic career, she held positions with Merrill Lynch's Private Equity Group and PricewaterhouseCoopers' Financial Securities Litigation practice, both in New York City.