With a flair for finance
"Today, I'm painfully aware of my past mistakes."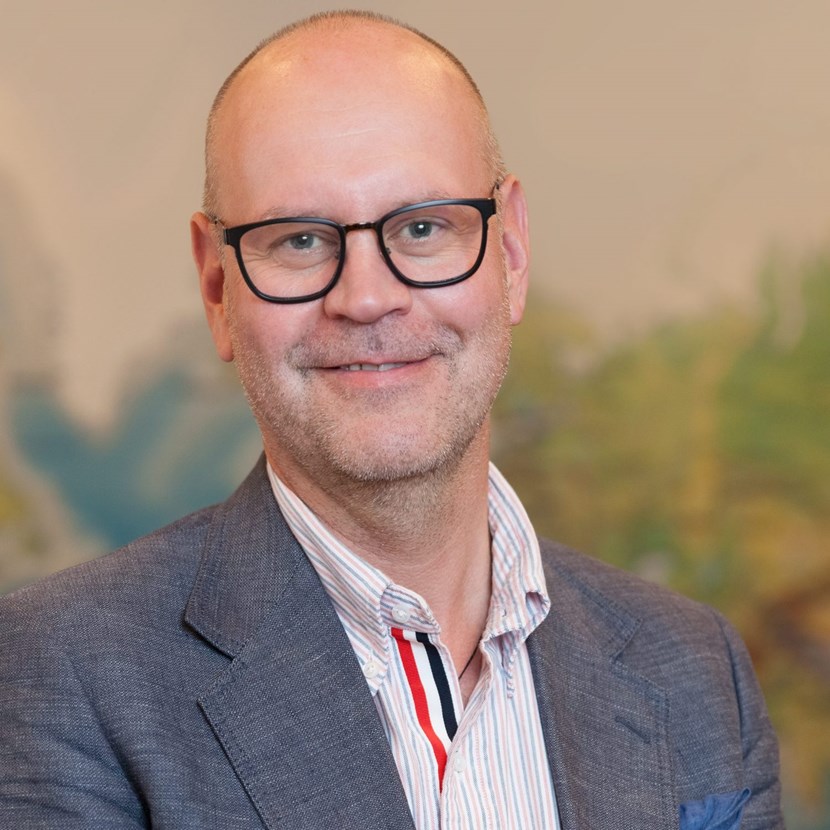 Behavioral finance is a subject that can be difficult and sensitive. Economic decisions are rarely based solely on rational grounds and Anders Anderson's research shows that awareness about our own limitations is more important than we previously thought.
"Early on I became curious about how psychology influences economic decisions, because I so clearly saw the effects in my surroundings. My parents were small business owners and as the company grew, they were forced to make bigger decisions without really knowing anything about finance," says Anders Anderson, Director at the Swedish House of Finance.
His father, Stikkan Anderson, was the manager for ABBA and founder of the Polar Music record company. Performing artists – and the music world, were present throughout Anders' childhood and today, he and his siblings are active on the board of the Polar Music Prize. But in his day-to-day life, Anders researches behavioral finance at the Swedish House of Finance.
"The similarities between the academic world and the music world are bigger than many people realize," says Anders. "They are both creative environments that can sometimes seem like a madhouse. Maybe it has to be that way if you're going to get the very best results."
Overrated ability particularly risky on the financial market
Anders' interest in financial psychology began with the book Winner's Curse, by Richard Thaler. The book sparked his decision to return to school and begin studying economics, which in turn led to a research career. Last year, he was able to welcome Richard Thaler as a guest lecturer at the Swedish House of Finance and later that same year, see him receive the Nobel Prize in economics.
Financial psychology has grown into a major area of research. Together with colleague David Robinson at Duke University, Anders has been working on a project related to the nudge theory that was the basis for Richard Thaler's Nobel Prize.
"We have studied how different groups of individuals are affected by a nudge when it comes to retirement savings," says Anders. "Here it has become evident that there is a group which is particularly problematic. Those who think they know more than they actually do are inclined to make decisions that are not beneficial for them in the long run. "
There are very few who understand what one might think are fundamental concepts like inflation, compound interest and the impact of fees on long-term returns. This leaves consumers vulnerable and it doesn't encourage competition in the financial market. Those who are aware of their own capabilities – regardless of whether they know a lot or almost nothing about finance – usually navigate quite well in financial markets. People who overestimate their financial ability more often choose to, for example, invest in funds that have high fees or follow other investment advice that is not beneficial. In a societal perspective, research shows the importance of taking psychological factors seriously when developing consumer information and choice architecture. Today, Anders is painfully aware of his own past mistakes on the financial markets. The good news is that some of them are possible to correct afterwards.
Creativity and research go hand in hand
Doing research can be compared with a craft. The basics must be there and it requires many years of studies and practice. But that is not enough. Being able to raise your sights and see beyond all of the details and the technicalities is an art. Usually it is the ideas themselves that are what makes something really good and big. That's where the characteristics of creativity, playfulness and boldness play a big role.
"Many of the ideas that people have received the Nobel Prize for are really quite simple. Similarly it is often the simple songs that break through in the music world. Finding what is simple is brilliant, yet at the same time, really difficult to do," says Anders.
For Anders, the work at the Swedish House of Finance is all about creating a research environment where everyone, from PhD students to senior professors, have the conditions to conduct world-class research.
"A great deal is about inspiration and bringing people together," he says. "When we succeed in attracting world-leading researchers, that brings energy and inspiration to all who are here. The Swedish House of Finance is a fantastic place with a group of very talented people that works a little like an R&D department for the Swedish financial sector. I learn something new every day."
About Anders
When do you have the most fun at work?
"When I feel that we are making progress. It can be a successful conference or someone having a paper accepted in a journal."
What makes you frustrated at work?
"That everything goes so slowly. I'm impatient and want to progress quickly."
What was your dream job when you were young?
"Fireman."
What kind of music do you like to listen to?
"Reggae or hard rock, a Bach Cello Suite when I cook, Manu Chao during the summer."
How do you like to spend a day off?
"Be in the archipelago with my family."
How would your friends describe you?
"Stubborn and kind."
What is your biggest extravagance?
"Candy."