Hans Dalborg Award 2023 goes to research on fintech entrepreneurship and high-turnover investment strategies
Feb. 27, 2023
Claire Ingram Bogusz and Ran Xing are this year's recipient of the Hans Dalborg Award for excellence in research in financial economics.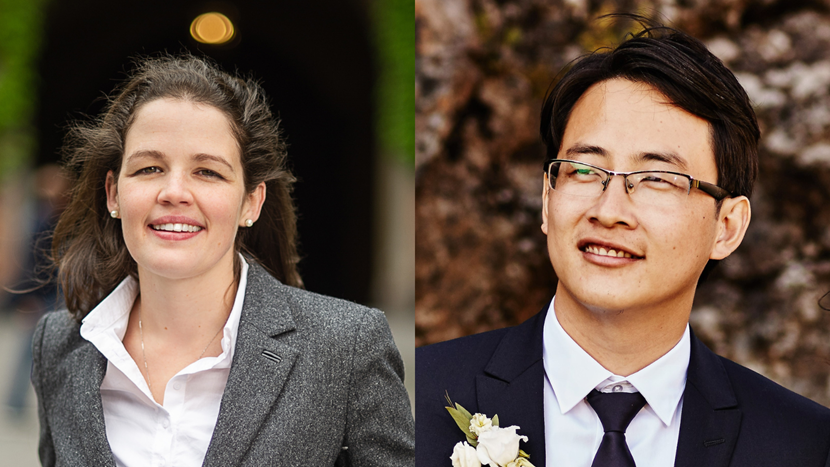 The recipients of the Hans Dalborg Award 2023, Claire Ingram Bogusz and Ran Xing will present their research during the Swedish House of Finance annual meeting on May 10.
Presentations
Tech-enabled democratization of finance: Digital entrepreneurship in FinTech, blockchain and crowdfunding
Claire Ingram Bogusz, Associate professor at Uppsala University and affiliated researcher at the House of Innovation at Stockholm School of Economics.
It is widely acknowledged that digital technologies have fundamentally re-shaped finance – allowing legacy firms to offer new services but also innovation – both in entrepreneurship driven by individual firms, and entrepreneurship that is collective and boundary-spanning. Extant research points to how digital entrepreneurship entails a blurring of (firm) boundaries and entrepreneurial agency, and I examine fintech entrepreneurship along these lines. My research examines this wave of digitally mediated fintech entrepreneurship, with particular interest in collectively orchestrated ideas around legitimacy, identity, and collective organizing.
Explicit and Implicit Value of High-Turnover Investment Strategies
Ran Xing, Assistant professor at Stockholm University and affiliated researcher at the Swedish House of Finance
Funds specialize in identifying investment opportunities at different investment horizons. High-turnover funds profit substantially from their new holdings in the first two weeks, with more than 80% of the profits earned on earnings announcement days and Federal Open Market Committee (FOMC) meeting days. Moreover, high-turnover investment strategies benefit fund managers by accelerating the revelation of fund managers' skill since managers can always choose to exit if things go south. As a result, a large number of new and unskilled managers invest in high-turnover strategies to boost their career potential, driving down returns of short-term investment opportunities. A small number of experienced and skilled managers exploit scalable long-term investment opportunities, making substantial profits.