In memory of Hans Dalborg
Hans Dalborg sadly passed away on October 26th, after a period of illness. We highlight his contributions to the establishment and development of SHoF as well as to research education and the financial industry in Sweden.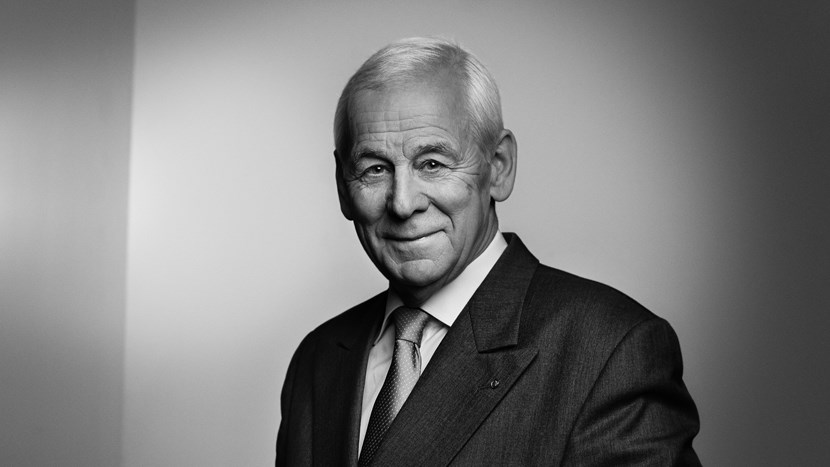 "Hans Dalborg has left us with deep sadness, but also with many, many bright memories and enormous gratitude for his life-long contributions to academic work within finance as well as to development of the financial industry in Sweden.
When it comes to his academic contributions, Hans himself was a prominent researcher who received his Ph.D. at the Stockholm School of Economics in 1974. Despite his own renowned research, most of us will mainly remember Hans for his long and invaluable support to the overall development of education and research within the field of financial economics. As an example, Hans was absolutely instrumental, first in the establishment, and thereafter in the development of the Swedish Institute for Financial Research (SIFR) and the Swedish House of Finance (SHoF) to become the very important national research centre in financial economics it is today. This is true when it comes to raising the necessary financing, but also when it comes to his personal involvement as a board member for almost 20 years. As another important example, I would like to highlight the Hans Dalborg Foundation for Research within Banking and Finance, through which he has provided substantial financial support to young and promising researchers over the years.
If Hans' contributions to research and education have been substantial, his influence on development of the financial industry in Sweden has been monumental. He started his career at Skandia, where through his work in several senior positions (including CEO), he strongly contributed to successful development of the company as well as the insurance industry overall. After that, in the aftermath of the banking crisis in the '90s, Hans was the chief architect behind the creation of Nordea – the largest banking group in the Nordic region. However, Hans' influence and impact on the financial industry has not only been through large financial institutions like Skandia and Nordea. As chairman of the board, Hans in addition played a pivotal role in developing iZettle into one of the most successful fintech companies in Sweden.
Without a doubt, Hans – through his passion and support – played a fundamental role in promoting financial research for decades. Unquestionably he will also be remembered as an excellent industry leader with a keen ability to successfully transform not only companies, but also the whole financial sector. Just as important however, Hans will be remembered as a very warm and caring person who treated everyone in a very respectful way. Hans will be greatly missed by his friends and colleagues, and our thoughts and deepest condolences go to his family."
Niklas Ekvall
Chairman of the board, Swedish House of Finance, and CEO, AP4.