The Master Thesis Award 2019 goes to...
"The influence of M&A advisors on pre-bid run-ups: A quantitative study of 225 Swedish public takeover bids between 1999 and 2017".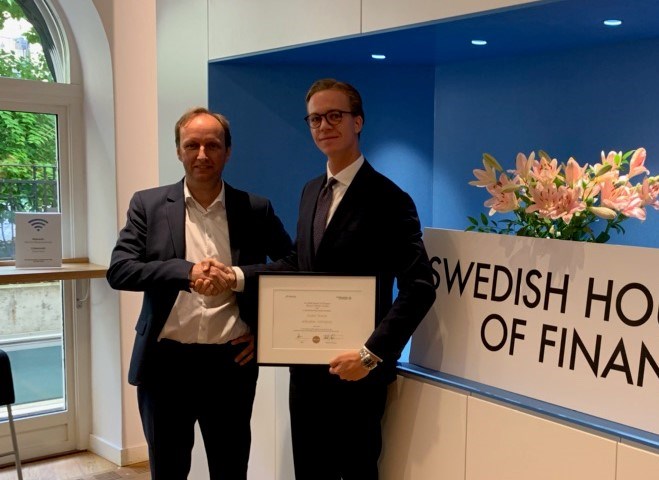 Congratulations Jesper Warén and Sebastian Zettergren from Stockholm School of Economics, winners of The Swedish House of Finance Master Thesis Award contributed by Nasdaq Nordic Foundation. The award was presented by jury member Andreas Gustafsson, Nasdaq.
The total prize money for the award is SEK 50.000, SEK 40.000 for the winner and SEK 10.000 for the runner-up. The prize will be awarded annually to students who have used Swedish Equity Data available from the National Data Center in their work in order to stimulate students to work on topics related to financial economics by using data on Nordic financial markets.