Ivika Jäger Receives Offer at Aalto University
Congratulations Ivika Jäger! PhD student Ivika Jäger at the Stockholm School of Economics (SSE), Department of Finance, recently accepted a three year postdoctoral contract at Aalto University*, commencing in the fall of 2020.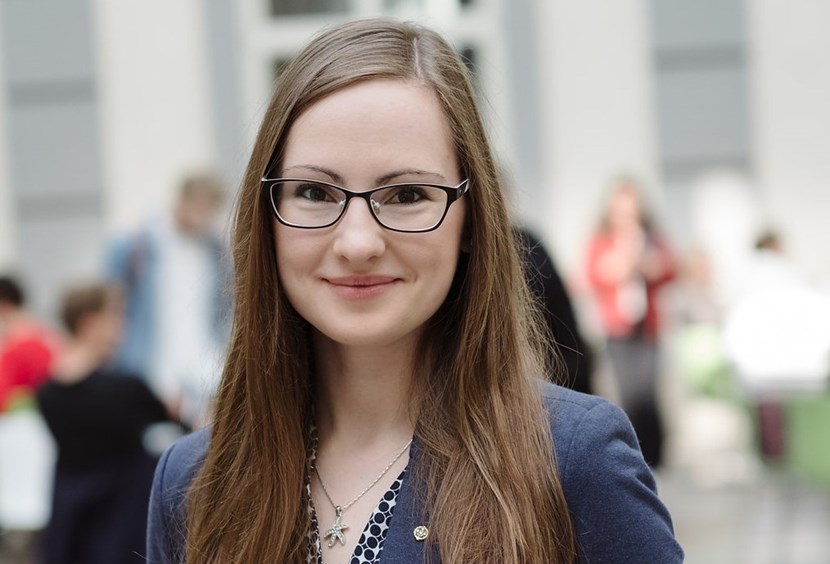 In an interview she gave an account of her earlier experiences growing up in Estonia, an introduction to her research on opposing effects of automated agents in financial markets and the usefulness of a PhD in a 21st century setting.
A Lucky Coincidence
At the novel age of sixteen, Ivika moved to a village in the Estonian countryside to attend a science oriented boarding school - the same school her father had attended three decades earlier. It was also here where she first came in contact with SSE, while incedentially attending a presentation held by students from SSE Riga. A lucky coincidence, perhaps some would say. She decided to apply, got in and accepted the place - "it felt silly to say no to such an offer, even though I wasn't specifically planning to study business and economics, because the competition to get in was so high", she says. In 2020, nearly a decade later, Ivika has pursued her undergraduate, graduate and PhD studies at SSE. Both in Riga and Stockholm. As a person, Ivika has always felt drawn to quantitative subjects and 'nitty gritty' data based work and programming. During an Internship in Paris, working with business and finance case studies for a student competition, she realized she could do well in academia. Ivika applied for the PhD programme at SSE and her time at the Swedish House of Finance has taught her many things - "it is very difficult to point out a single thing. My whole experience here has been positive", she continues.
In A Nutshell: 'The Impact of Automated Information Acquisition on the Stock Market'
After the summer, Ivika is defending her PhD thesis which contains her job market paper titled ''The Impact of Automated Information Acquisition on the Stock Market'. Through looking at the United State's financial regulatory website EDGAR, she tracks public server logged files to separate clicks made by automated scripts versus manual actions. Patterns of massive, fast clicks are indicators of robots and slower, hectic ones are typical for human behaviour. According to Ivika, however, the number of automated agents in financial markets can have opposing effects. On one hand, automated agents collect and process information faster. Consequently, - "some 'slower' investors abstain from competing against algorithmic and high-frequency traders", she adds. In contrast, more accessible computer programs and algorithms also make it easier to access information (e.g. machine learning and data science). As a result, investors may choose to acquire skills or hire expertise. Her research aims to empirically investigate which force dominates over the other and could be used in regulatory procedures in making information available to investors at the same time, in a fair setting.
The Usefulness of a PhD: In Academia and the Industry
The world of today is driven by data. Not the least the economy. Although, for many students, a PhD is often seen as a scientific merit with less relevance outside of the world of academia. According to Ivika, on the contrary, a PhD has many areas of practical application. When reminiscing about her Masters studies at SSE Ivika felt that there were two trajectories laid out before her, investment banking and management consulting. None of them were the right fit. She applied for the PhD to get the possibility to work on quantitative tasks with a creativeness angle to it. Her PhD provided a solid theoretical background and deep knowledge of how the statistical tools actually work. A combination that Ivika views as an edge in the industry - "take the case of data scientists, it is possible to put engineers or programmers on it, but they are less likely to have the business sense of it," she says. For Ivika, however, her path continues in academia and the road ahead looks promising – sometimes all it takes is a lucky coincidence.
*More about the position at Aalto University
Ivika will begin the new postdoctoral position in the fall of 2020. It is a three year contract and the school is located in Espoo, Finland. The role is based on working with financial datasets to enhance academic research within the Department of Finance at the School of Business, 50 percent of the time will be dedicated to this data project and the rest to Ivika's own research.