Catching a Glimpse: Get to Know New Assistant Professor Diogo Mendes
In the fall of 2020, the Swedish House of Finance and the Department of Finance at the Stockholm School of Economics welcomed three new Assistant Professors'. Diogo Mendes - a PhD graduate from Nova School of Business and Economics and a former visiting researcher at Imperial College London, is one of them.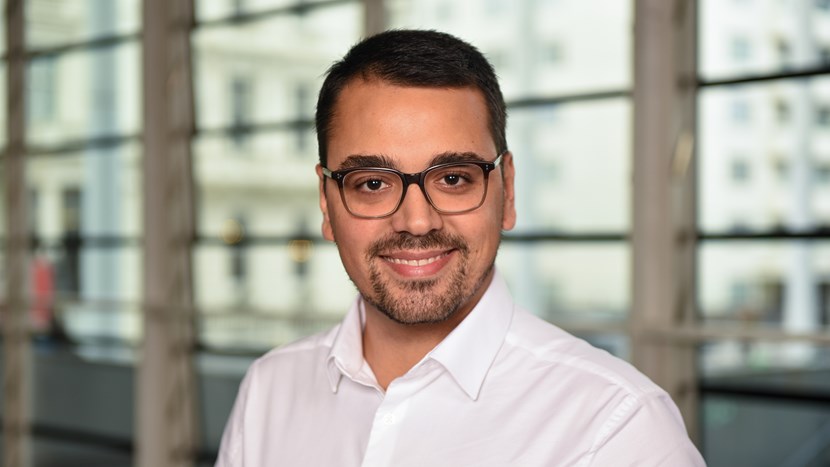 In today's modern world, the business sector is responsible for a large amount of resources in the economy. It controls much of the employment, investment, and financial assets in any country. Access to finance is crucial, in particular in developing countries where it has been identified as a major barrier to economic progress. This is why, Mr. Mendes says, researchers have the duty to explore, identify problems and prescribe solutions to alleviate those struggles. It requires creative and ambitious solutions, but at the same time gives room for economists, or economic scientists as Mr. Mendes likes to call them, to intervene and investigate.
Mr. Mendes grew up in Lisbon, Portugal. Due to a profound interest in efficient ways of creating and managing a country's resources, he later pursued a bachelor in Economics. Economics, which he believes is far more than the science of money and taxes. It tries to answer questions of how to create welfare, improving policies in the health system, education, business and the financial sector. Mr. Mendes has always had an ambition to have a job in which he could make a difference. This prompted him to start his PhD six years ago at Nova, during which he spent some of the time at Imperial College London pursuing his research in Corporate Finance and Financial Economics. Although, it was not until a trip as a research assistant to Mozambique that Mr. Mendes was convinced he had chosen the right career path.
In Mozambique, Mr. Mendes worked on a project focusing on the introduction of mobile money in regions without any other forms of financial services. When observing the positive impact of different types of mobile services for the population, it became the trigger point for pursuing a career in academic research. Given that he has lived in Mozambique and now Sweden, Mr. Mendes was positively surprised by the fact that people are as happy in Sweden as in Mozambique and the other way around despite the contrast in economic development. Adding that, "it is quite nice, as an economist, to see that happiness is not really attached to economic progress. I think that is a good message to all of us."
Today, Mr. Mendes has kept his connection to Mozambique and is the principal investigator for two projects in the country. One of them, which is high up on the contemporary research agenda, is about manager's education and its impact on performance of firms, i.e. does CEO education matter? And if so, why? The aim is to answer these questions, in particular in large and complex organizations, through a randomised experiment in which certain CEO's get the opportunity to take a finance executive course. They subsequently measure the impact depending on if the CEO took the course or not. Their findings suggest that financial education matters to a significant degree. In fact, not only does it change financial practices but it also boosts firm performance.
Parallel to this project, Mr. Mendes has been working on his job market paper, in which he analyzes how financial constraints impact firms' product mix decisions. In particular, he observes that when companies are credit constrained, they have incentives to distort production decisions. One possible explanation for this is that companies lean towards quicker production goods: goods that can be produced and put on the market in a shorter time frame.
Having lived in a hectic city like London for the past three years, Mr. Mendes immediately took a liking to the slower-phased rhythm of Stockholm. Since he arrived, he has enjoyed socializing with colleagues over a fika and has had the opportunity to influence decision-making of the department and the school. For Mr. Mendes, SHoF not only offers an opportunity to grow as a researcher and work alongside great people, but also a quality network built through seminars, visiting professors and discussions. In the spring of 2021, Mr. Mendes will take up his teaching responsibilities in 'Corporate Finance in Global Firms.' He has high hopes to deliver a course which students can apply in their day-to-day life. "In the end, I hope all the students will at some point be entrepreneurs and be managers of firms and I hope that they can apply what they have learned in the course."
On behalf of the SHoF and the Department of Finance we wish Diogo Mendes a warm welcome and all the best of luck on his projects.