Neuro Economics: How experiences shape your brain and your finances
Welcome to a seminar by Professor Camelia Kuhnen about the brain science behind financial decision making.
Professor Camelia Kuhnen shareed insight from neuroscience on how certain individual experiences (such as hardships, uncertainties and your sense of control) shape your brain function, and how this has implications for savings, wealth inequality and investment behaviour.
Camelia's presentation was followed by a panel discussion with:
Kristin Gejrot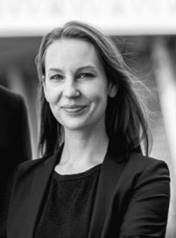 Master of Science in Financial Economics; Stockholm University.
Portfolio Manager within Global Asset Allocation, part of the House View team.
Founder of Moderna Livet - a lifestyle magazine in Sweden.
Kristin has worked with Portfolio Management, buy side Asset Allocation, for the last five years. She is highly involved in producing SEB's House View which directs the tactical and strategical market views of the bank. In this role her principal tasks are to prepare analytical frameworks and models and translate them into presentable investment ideas and themes. In the aftermath of the House View Kristin co-manage Multi Asset portfolios as well as she write and communicate the House View for internal stakeholders and external clients across both Retail and Institutional segments.
Martin Ingvar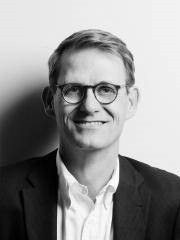 Professor at Karolinska Institutet since 1998, firstly of Neurophysiology and, as of 2007, of Integrative Medicine as well as leading research activities at the Osher Center for Integrative Medicine.
Docent (Associate Professor) 1984 at Lund University in experimental neurological research. Docent 1992 at Karolinska Institutet in Clinical Neurophysiology.
Kent Janér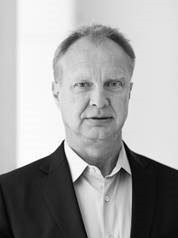 Kent Janér is a partner in Brummer & Partners and also a member of the Nobel Foundation's investment committee. He was responsible for Nektar from the start of the fund in 1998 until January 2015. From 1991 - 1995 he was the Deputy CEO of JP Bank and alternate member of the bank's Board of Directors. He started at JP Bank in 1989 as head of interest-bearing trading and had overall responsibility for the bank's position taking. Prior to that, he was employed by Citicorp in London as a senior market maker in long English government bonds, with temporary responsibility for the department's overall risk management.
He began his professional career as a market maker in government bonds at Svenska Handelsbanken in 1984. Kent Janér graduated from Stockholm School of Economics in 1984.
Paolo Sodini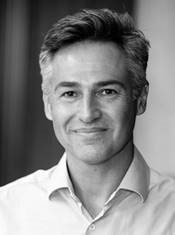 Paolo Sodini is Professor of Finance at the Stockholm School of Economics. He is the director of the Swedish House of Finance National Data Center and one of the founders of the European Network of Household Finance. His research focuses on Asset Pricing and Household Finance.
He has published in top economics journals such as the Journal of Political Economy, the American Economic Review, the Quarterly Journal of Economics and the Journal of Finance.